The smashing songs of the year that must be on your Flutin playlist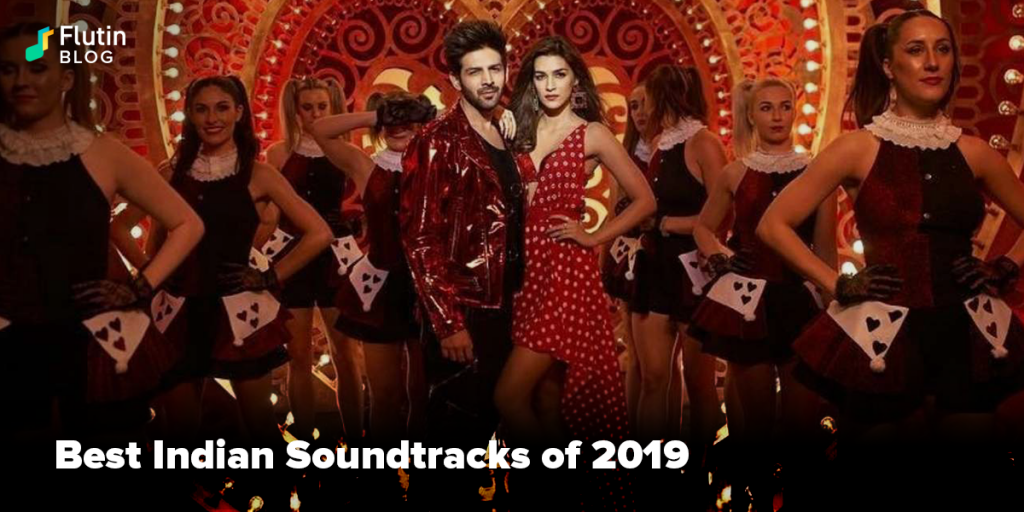 The year 2019 has been a roller coaster ride for music lovers. Some songs became our wedding and party essentials, some songs reminded us what love is all about while some totally cheered us up when we were down. With the year coming to an end, it's time to pick your favourite soundtrack of 2019. Here's our take on the best Indian tracks of 2019.
1. Apna Time Ayega
This song from the movie Gully Boy is all you've ever wanted to know and let everybody know. The simple fact that everyone has their own moment to shine was portrayed perfectly through the lyrics. Pumped with emotions and energy, this is the perfect track to kick off your new year with.

2. Coca Cola Tu
This song from the movie Luka Chuppi was a remake of a very hit Punjabi song. Even though the lyrics are somewhat hilarious, it's all you need to turn up the heat at your new year's eve party.

3. Bom Diggy Diggy
2019 has sure produced some of the best party tracks and this is one of them. In fact, this one became the party anthem of the year and could be heard at every club you go to. And there's nothing better than a track you can twerk to.

4. Aankh Maare
While remixes often turn out to be bad versions of the originals, Aankh Maare from Simmba hit all the right notes. From catchy lyrics and tunes to infectious dance steps, this song is a must for every party.

5. Ghoomar
Amidst a streak of crazy party songs, Ghoomar took us back to our traditions and our festive moods. And it was a perfect relief that we needed.

6. Aaj Se Teri
When Arijit Singh and Amit Trivedi get together, you can expect a melodious song with refreshingly romantic lyrics that you would be humming for a while. And Aaj Se Teri from the movie Padman is the perfect example.
7. Binte Dil
This number from Padmaavat was stuck in our heads for a long time. Binte Dil was a surprisingly different type of song amidst all the party anthems and romantic notes.

8. Dilbaro
While this year has mostly been about party and romance, you cannot ignore this refreshing track from Raazi. Staging a vidaai that implies the sacrifices being made by Alia Bhatt's character, Dilbaro leaves you with a heavy heart.

9. Shaitaan Ka Saala
Catchy beats, check. Groovy steps, check. Party popper, check. This song from Housefull 4 became the party anthem of the year. If this song doesn't pull you to the dance floor, nothing will.

10. Rowdy Baby
If you haven't heard this song yet, then you should do that right now. While you may need subtitles for the lyrics, you will find yourself watching this song on repeat. Dhanush and Sai Pallavi's crazy dance moves and the peppy beats of the song will definitely be stuck in your mind for the better part of 2020.
Have you gotten your 2019 playlist ready on Flutin yet? If not, then you can certainly take hints from our list of the best Indian tracks of 2019.