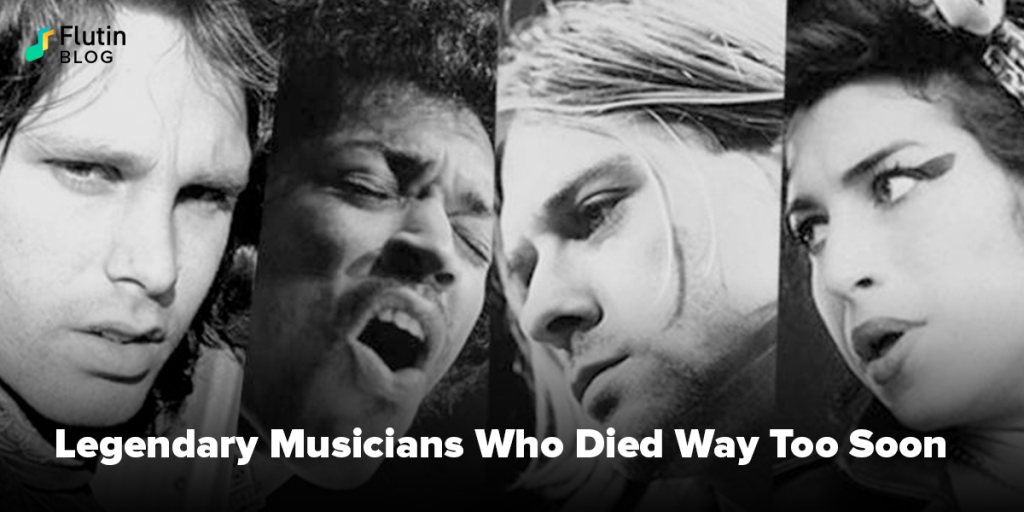 Music is one of the greatest creations of mankind. Music has the power to move, influence, inspire and drive people the way that nothing else can. And there have been musicians who have left a mark on this planet in a really short span of time that can never be erased. Today, we remember ten of the greatest musicians who died young. 
1. Michael Jackson (1958-2009)

Yes, he died later than many other musicians, but you can never have enough of MJ. The "King of Pop" enchanted the world with his mind-blowing songs (Billie Jean, Smooth Criminal, Thriller, Bad, Beat It,… the list goes on) and his amazing dance style which no one can ever recreate. He was a true entertainer!
2. Freddie Mercury (1946-1991)

Admit it, no musician interacted or interacts with his/her audience the way he did. The lead singer and songwriter of Queen was an iconic sensation and a flamboyant persona that the world deserved to see more of.
3. Whitney Houston (1963-2012)

If you asked someone to imagine the voice of an angel, they would probably imagine the voice of Whitney Houston. She made hitting the highest notes seem like an effortless task.
4. John Lennon (1940-1980)

John Lennon's ability to write emotional and thought-provoking material will always remain unmatchable. He gave us numerous timeless classics like "Happy Xmas (War is Over)", "Instant Karma!" and several others with his iconic band The Beatles.
5. Avicii (1989-2018)

Avicii created a global stir with his music at the tender age of 16, and that was just the beginning. He inspired so many people to become a DJ all over the world with his master-class mixing, sampling and splicing. Sadly, he was one of those gem musicians who died young.
6. Eazy-E (1964-1995)

Eazy-E, a member of N.W.A., was one of the artists behind the growth of the rap industry in Hollywood. Through his raps, he boldly raised his voice to address various economic, political and social issues along with racial discrimination. To this day, several rappers all over the world are influenced by this man.
7. Amy Winehouse (1983-2011)

Amy Winehouse charmed us with her distinctly captivating voice and music since her very first album. This Grammy Award-winning English retro-soul singer gifted us with her unique songs that are remembered by people to this day.
8. Chester Bennington (1976-2017)

Chester's powerful voice was something that everyone could only dream of having. The lead singer of Linkin Park gave us "The End", "Numb", "New Divide", "Somewhere I Belong", and so many other remarkable songs for which we can never be thankful enough.
9. Tupac Shakur (1971-1996)

One of the greatest rappers to ever be born, Tupac was also a prolific actor, producer and ballet dancer. In his short time on earth, he gave a voice to the impact of deeply personal issues through his deep soliloquies.
10. Kurt Cobain (1967-1994)

Even though he had quite a cult following, Kurt Cobain managed to enchant anyone who watched him perform through his magnetic talents. He was a free spirit who was not afraid to be starkly vocal about deep issues.
Despite the untimely death of these incredible musicians, their voices will continue to delight us, inspire us and motivated us for generations to come. And if you too want to remember these great musicians who died young through their incredible musical contributions, you can install the Flutin app. You can set up your personal playlist here and even share those playlists with others to keep the voice of these irreplaceable musicians alive!