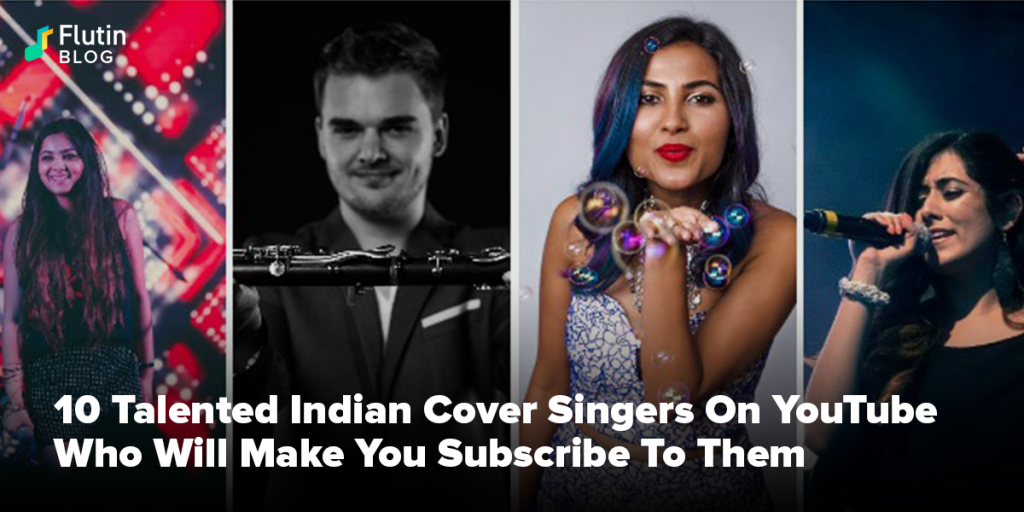 Do you spend a lot of time on YouTube watching reaction videos and DIY clips? Well, you should know that some incredible cover artists have used this massive platform to showcase their mind-blowing talent and mystical voice. And these top cover singers clearly deserve your time, your support and your data package. So, here are 10 Indian cover singers on YouTube whom you must subscribe to right now.
1. Shraddha Sharma

Shraddha Sharma is an amazingly talented singer from Dehradun who started out on YouTube at the age of 15 and has, since then, garnered lots of love and support. Check out her first video which is a cover of the song 'Main Tenu Samjhawan ki'.
2. Avanie Joshi

This artist from Delhi is not just a fantastic singer but also an actor, painter, and basketball player. In brief, she's an all-rounder and one of the best female cover singers. You can check out her cover of the song 'Banjaar' to get an idea of her immense talent.
3. Tushar Joshi

This Indian cover singer has a mesmerizing voice which has made him a favourite amongst his virtual audience. His version of the song 'Yeh Fitoor Mera' has unquestionably made him one of the best cover singers today.
4. Darshit Nayak

Darshit is also counted as one of the top cover singers on YouTube. His cover of the song 'Woh Lamhe' has over 2.4 million views on YouTube.
5. Vidya Vox

Vidya would easily top the list of the best female cover singers. She sings English, French, Hindi, Malayalam, Tamil and Telugu songs. Her cover of Sia's Cheap Thrills has a whopping 38 million views.
6. Siddharth Slathia

Siddharth Slathia is one of the most famous Indian cover singers who wish to become a Bollywood playback singer. Being a trained classical singer, no wonder his cover songs have millions of views on YouTube.
7. Shirley Setia

Shirley Setia is way more than just a cute face. She is undoubtedly one of the best cover singers out there and a huge sensation on YouTube. Her most popular cover is of the song 'Bol Do Na Zara' which has over 40 million views.
8. Amika Shail

If you are looking for one of the best Indian cover singers with a unique voice, she is the one to go for. Her musky and melodious voice will surely win your heart.
9. Sanah Moidutty
Apart from singing covers, this talented individual has also rendered her voice for ads and sang for Vishal and Shekhar. Her most popular cover would be of the song 'Duaa'.
10. Jonita Gandhi

This multi-talented singer performs not only covers but also originals and mashups. She is a YouTube sensation and one whose songs will become your favourite.
These incredible Indian cover singers definitely deserve more than just a subscribe – and that is your love and support. And if you want to discover more such talented aspiring singers, then you can do so on the Flutin app. Flutin gives aspiring artists all around the world an opportunity to be heard and supported