Here, you will get to know about the best music app in India, Flutin, and what makes it a leading competitor in the market of music streaming services.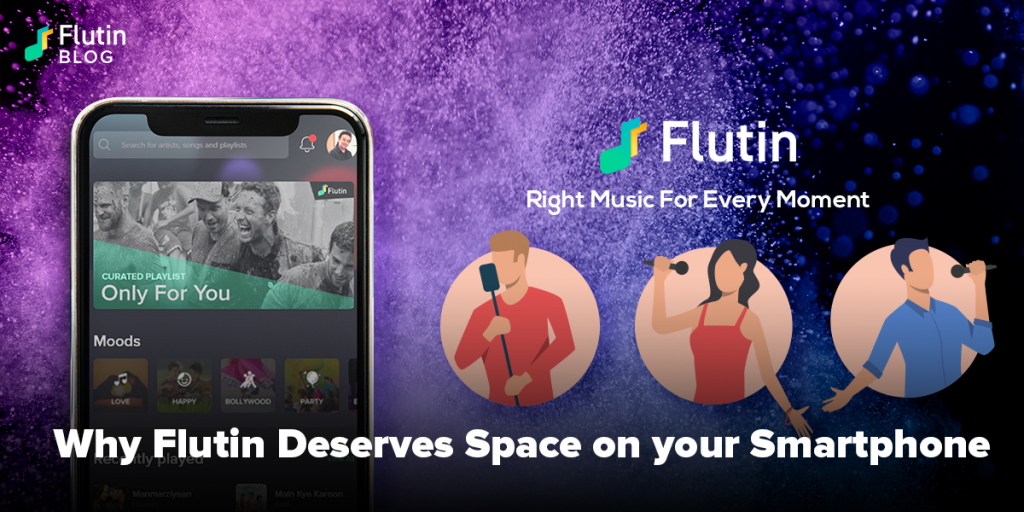 The days of buying albums and DVDs are almost over. We don't even need to download songs anymore, thanks to music streaming apps. However, there is no shortage of music listening apps.
And with loads of options available out there, choosing the best play music app can be incredibly overwhelming. But here, you will get to know about the best music app in India, Flutin, and what makes it a leading competitor in the market of music streaming services. 
What is Flutin?
You must be wondering what this app actually is and does. Well, Flutin is one of the best music apps for Android as well as iOS that lets you enjoy music for free. Yes, you read that right.
Unlike several other music streaming apps that require you to subscribe to their services by paying for them, Flutin allows you to enjoy your favorite tunes absolutely free of cost. All that's standing between you and your favorite songs, simply visit the Playstore and install this wonderful app. 
What are the features that give Flutin its distinctive mark?
Apart from being completely free, Flutin has some fantastic features to its credit that truly make it one of the best music apps for iPhone as well as Android. Here are some of the unique features that make it a must-have app on your smartphone.
Easy user interface

Once you install this remarkable app, you will find that it is extremely easy to use and navigate. All the features and tabs are crystal clear for you to enjoy without needing any supervision or guide.
Enjoy Indian as well as international music

This incredible app is not limited to only Bollywood or Indian music. This one amazing app allows you to enjoy songs from all corners of the world and all genres for free. Hence, this app is a match made in heaven for music lovers.
Song suggestions according to your mood

Flutin is a unique app that tracks your mood and suggests you the songs that would best fit your current mood. Hence, you will be able to relate to every music suggestion without being bothered by irrelevant tracks.
Listen to songs based on the activity you are performing

You don't need to create a playlist for your workout sessions or road trips. Flutin takes care of it for you. It tracks your location and activity and suggests you tracks that create the perfect mood for the job in hand.
Share playlists and dedicate songs

Flutin enables you to check out public playlists and what other people near you are listening to and subscribe to them. It also allows you to share your personalized playlists with other users. One exclusive feature of Flutin is that on this app, you can also dedicate your favorite songs to your loved ones with customized images.
A platform for emerging artists

Flutin also gives emerging artists a chance to be heard and appreciated. Hence, you can listen to what aspiring artists all over the world are creating.
There are several other features that make Flutin music streaming app worthy to be installed. Install this from the Google Play Store today to enjoy much more upcoming features.