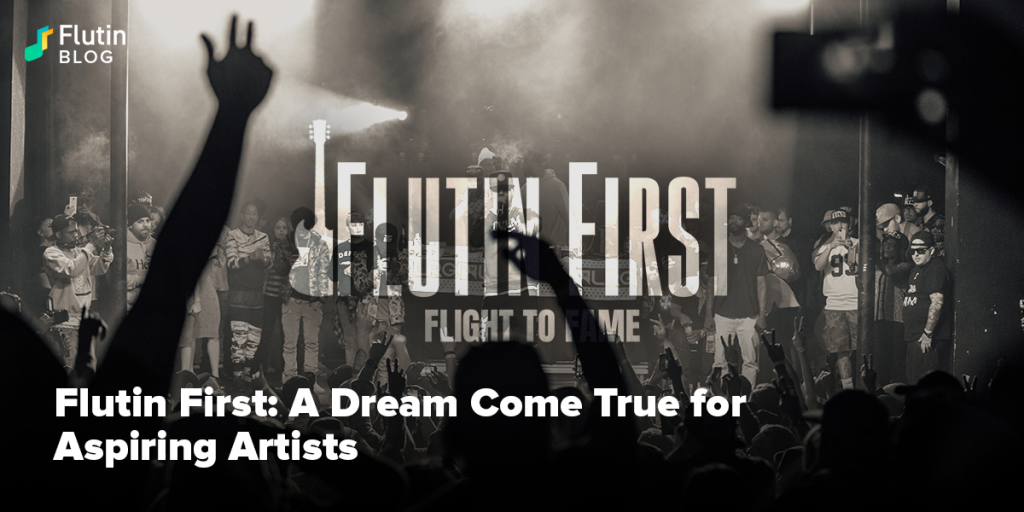 Most of us are awestruck every time we listen to Beyonce or watch her perform in a live concert. And most of us picture ourselves in place of such artists and imagine having that fame and recognition. While that excites everybody, the sad news is that the music industry has become excessively competitive today, and several talented individuals have that potential but do not get that opportunity to shine. At Flutin, we do not believe in letting any shred of talent go to waste. And that's why we are bringing to you Flutin First, an initiative by the Flutin app to discover talented musicians, offer a platform for singers that they deserve and give them a grand launch to their music careers.
It's time for talented artists to have what they deserve!
Flutin First is a unique initiative that is going to be the best platform for singers by granting them a shot at having their individual musical careers. This program will ensure that no talent goes unnoticed and every talent gets the chance to be acknowledged. So, if you too feel like you have it in you, Flutin First is undoubtedly going to be the knight in shining armour for you. Intrigued to know how it works? Take a look below:
Compose your original song
You need to compose your original song and submit it to us at Flutin. Keep in mind though that only original Hindi and Punjabi compositions are eligible for submission. It's time to get going on that song you had so passionately written but which never got the chance to see the light of the day.
Shortlisting the best ones
Out of all the songs that would be submitted to us, we will select the best ones that would be exclusively featured on the Flutin First album. There is clearly an equal opportunity for all those who have the talent of giving words a melody.

Let us take care of the expenses
All you need to do is make sure that your original composition stands out among the rest. And we will take care of the rest for you. From studio recordings and video productions to your grand launch and the promotion afterwards, all the expenses are going to be managed from our side. Yes, it's a once in a lifetime opportunity!

Sit back and watch the world appreciate your talent
After the grand launch of your song, it will be exclusively available on the Flutin app and the Flutin channel on YouTube for the world to see and hear your incredible voice. You will also earn a certain percentage of the total revenue that your song generates.

Sounds too good to be true? Well, it certainly isn't. Every talent must be rewarded – and that's what we believe in at Flutin. So, what are you waiting for? Please make the most of this exciting Flutin First program and allow it to change your life forever. Hurry up, entries close on February 15, 2020.