Certain great Bollywood movies will always be remembered for their phenomenal story and world-class acting. But, there are other Bollywood movies whose music was what drew people to the theatres. Take a look at 10 such musical hit movies of Bollywood.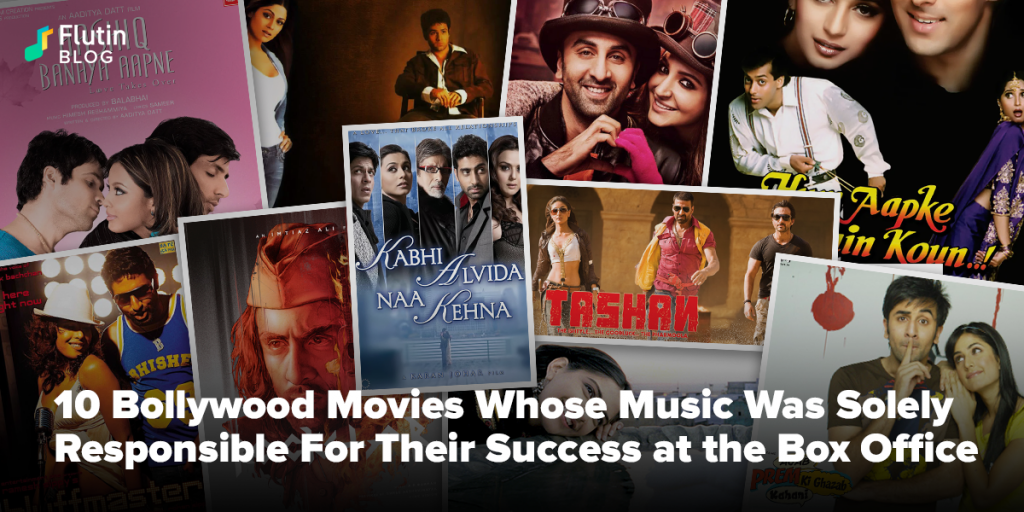 While music forms an integral part of all Bollywood movies, certain films did well at the box office only because of their impressive soundtracks. Today, we are going to take a look at 10 such great Bollywood movies which would not have been so great without their music.

1. Delhi 6 (2009)

Delhi 6 was a great Bollywood musical hit – and with good reason. A.R. Rahman gave us some of the best songs that Bollywood has ever witnessed. However, the movie itself was nowhere near gems like "Genda Phool" and "Rehna Tu".

2. Rockstar (2012)

Rockstar is undoubtedly one of those great Bollywood movies, which are nothing without their music. In fact, it is considered as one of the best musical hit movies of all time – with music from none other than A.R. Rahman himself. Remove its music from the equation and Rockstar will become a snooze fest.

3. Aashiq Banaya Aapne (2005)

This Bollywood musical hit was released at a time when all of Himesh Reshammiya's music seemed to be reaching the sky (quite literally). If you ask about the movie now, no one would remember the plot.


4. Kabhi Alvida Naa Kehna (2006)

This was one of those Bollywood movies by Karan Johar which was not liked even by his hardcore fans. But, what he did manage to do was etch this movie as a Bollywood musical hit worth remembering for its music.

5. Zeher (2005)

Right about this time, all of Emraan Hashmi's movies were grossing high at the box office – not because of the stories but because of the music. If one were to make a list of the greatest musical hit movies of all time, Emraan's movies would definitely form the majority of it.

6. Tashan (2008)

The film was as good as Saif Ali Khan in a blonde wig – both were disastrous. However, it's one of those Bollywood movies whose songs are still played at clubs and parties.


7. Ajab Prem Ki Ghazab Kahani (2009)

This movie is undoubtedly a Bollywood musical hit which is pretty unforgettable without its superhit soundtrack. The song "Tera Hone Laga Hoon" being a favourite amongst couples is a solid proof of that fact.

8. Bluffmaster! (2005)

No one can argue over the fact that Bluffmaster! remains one of the best musical hit movies of all time. However, the same cannot be said about the movie itself.

9. Ae Dil Hai Mushkil (2016)

This movie is absolutely one of the most controversial Bollywood movies of all time. The plot of the movie was criticised by loads of people, including Karan John's fans themselves. However, the music did touch the emotional chords of people all over the country.


10. Hum Aapke Hain Koun…! (1994)

Many people would be outraged to see this movie on our list of great Bollywood movies which are a bore without its music. We challenge those people to watch this movie without all its 14 songs. Challenge accepted?
Thus, our list of the greatest musical hit movies comes to an end. While the movies themselves might not be worth your time, their soundtracks are some of the best Bollywood has ever produced. Install the Flutin app to enjoy these musical masterpieces.