Models are often considered to be the epitome of beauty and hotness. However, many musical mega hotties can put them to shame. Check out our list of the hottest female singers of all time.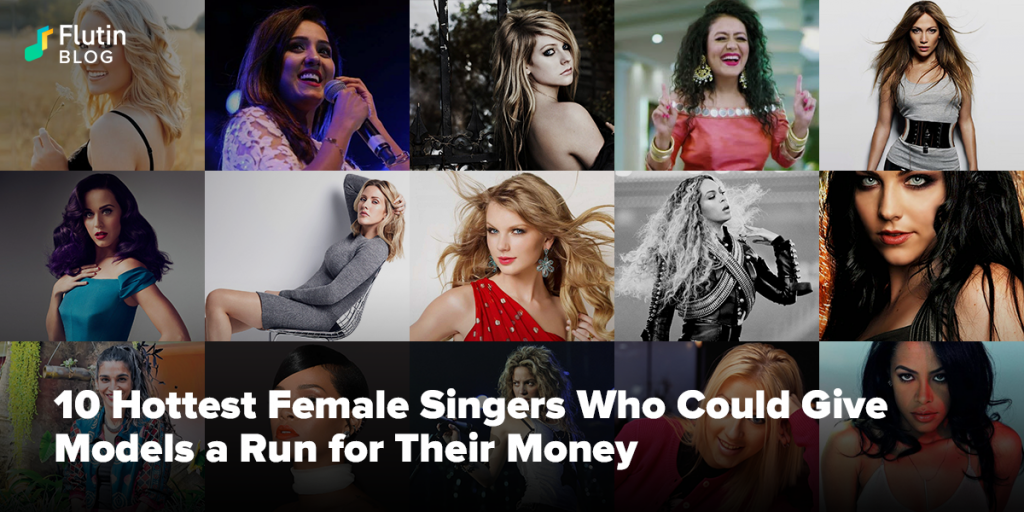 When you think about hot and sexy, models and even actors are bound to pop up in your mind. However, the musical world has several female artists who will redefine elegance and hotness for you. Below is a list of the hottest female singers of all time.

1. Beyonce
You certainly cannot complete a list of the hottest female singers without mentioning Queen B herself. She is one of those globally celebrated female singers who will go down in history as the epitome of beauty, hotness and talent. In fact, she has been voted as the hottest woman of the 21st century.

2. Jennifer Lopez
JLo is a powerhouse of talent as well as hotness. Not only is she counted as one of the top female singers of all time, but she has also excelled in songwriting, acting, composing, and so much more. And when it comes to hotness, not many go near her level.

3. Anushka Manchanda
Speaking of hot female singers, Bollywood does not lag behind either. Despite being one of the most versatile female artists, Anushka is a model herself. Hence, one can only imagine the hotness quotient of this woman.


4. Shakira
Shakira redefines the combination of talent and sexiness. Her strong vocals are unmatchable, as are her belly dancing moves. Even at 43 years of age, she blew away the entire stadium at the Super Bowl halftime show. She is undoubtedly one of the hottest female singers ever.
5. Rihanna
This gorgeous and sexy woman is always counted as one of the top female singers in the world. She is not only a talented singer but also a businesswoman and an actress. She is truly an inspiration for the youths.

6. Neeti Mohan
Ever since her first song "Ishq Wala Love" from the movie Student Of The Year (2012), her popularity escalated quickly. Besides a melodious voice, she is also counted amongst the hot female singers of this generation.

7. Katy Perry
Katy Perry is one of the sexiest female artists in the world. This multiple award-winning talent powerhouse also has four Guinness World Records to her credit. She is also one of the top female singers of all time, having sold over a hundred million records all over the world so far.

8. Avril Lavigne
Avril Lavigne is beautiful as well as insanely talented. Her mystical voice is capable of drawing anyone's attention in an instant. She is one of the best selling female artists in Canadian history. She is a fantastic example of talent, beauty and brains.


9. Neha Kakkar
Neha Kakkar is one of the top female singers Bollywood has ever had. Her jubilant voice, killer personality and mesmerizing charm have made her the glamour queen in the Indian music industry.

10. Ellie Goulding
Ellie Goulding is one of the leading female artists in the UK as well as in the world. Besides being a pop sensation, she was also ranked seventh among the 10 hottest female singers in recent times. Her vocals are as near to perfect as it gets.

These were the ten hottest female singers the world has ever witnessed and who could put models in trouble. However, these female artists are not primarily defined by their beauty and hotness. Install the Flutin app to listen to the mega-hit songs of these female singers.