17 Bizarre Hindi Movie Names That Will Make You a Champion of the Dumb Charades Game
March 23, 2020
Here are some of the trickiest and worst Hindi movie names that will make you unbeatable in the dumb charades game.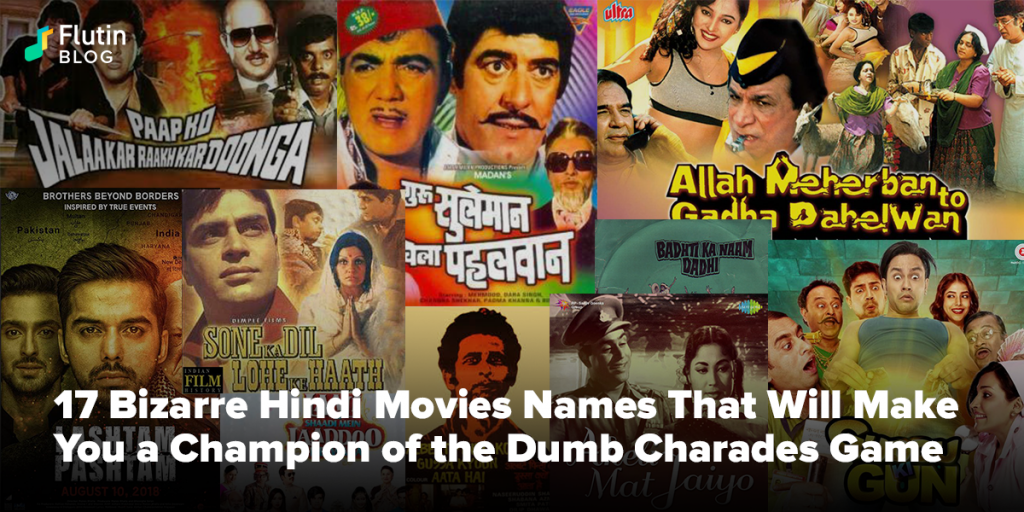 Chilling with your friends in the evening, sipping beer and playing the game of dumb charades movie names – it's the second-best way to enjoy your weekend after soaking up the energetic vibes of rap tracks such as 'Fitrat' by Prith V and KST Kshitij". However, after a few bottles, you start feeling the heat of the game and you don't want to allow your friends to further embarrass you by losing the game. So, here are some of the quirkiest and worst Hindi movie names that will ensure your victory every time. 
1. Jal Bin Machhli Nritya Bin Bijli

Yes, this is a movie. And yes, the title makes no sense at all. When the title doesn't make sense, it's hard to act it out too. Besides, this would top the list of funny Hindi movie names of all time.

2. Allah Meherban Toh Gadha Pahelwan

This is another ridiculous and funny movie title that has got to give your opponents a hard time.

3. Dhoti Lota Aur Chowpatty

Talking about the worst Hindi movie names, this funny movie title is so bizarre that your friends will find it hard to believe that it's actually a movie.


4. Thodasa Roomani Ho Jaye

Granted three out of the four words here are extremely common. But, the catch is "Roomani". What does it even mean?

5. Badhti Ka Naam Dadhi

You cannot mention this movie name while talking about funny Hindi movie names.

6. Guru Suleiman Chela Pahalwan

This is one of those dumb charades movie names that are sure to throw your opponents in a pickle.


7. Bhediyon Ka Samooh

This funny movie title best represents your gang playing the game of dumb charades movie names. Just kidding!

8. Laali Ki Shaadi Mein Laaddoo Deewana

We all like laddus. But, what the hell does this title even mean? Let, your opponents figure it out.

9. Lashtam Pashtam

This one could definitely be a game-changer for you in the dumb charades movie names game.

10. Salim Langde Pe Mat To

As the movie name says, do not feel bad about Salim. Throw your opponents off with this funny movie title.

11. Shin Shinaki BooblaBoo

This is the ultimate funny movie title to knock your opponents out of the park.

12. Main Madhuri Dixit Banna Chahti Hoon

Well, Antara Mali couldn't become Madhuri Dixit. But, you can certainly become the champion of the game of dumb charades movie names.


13. Sant Ravidas Ki Amar Kahaani

Well, any movie title containing a name is hard to guess, unless it's a popular movie. And this isn't any popular movie.

14. Zimbo Comes To Town

Think of worst Hindi movie names that are worse than this one. We dare you.

15. Dilruba Tangewali

If you give this movie title to your opponents, then the chances are that you are going to have a good time watching them try to make it out.

16. Saas Bahu Aur Sensex

Welcome Sensex to the drama of saas-bahu. This odd yet funny movie title will give you an opportunity to defeat your opponents.


17. Mehandi Ban Gayi Khoon

Don't think about the title logically. Instead, give this title to your opponents and enjoy watching them suffer.
These were some of the worst Hindi movie names of all time. Have you ever wondered what the songs of such movies with the worst titles would sound like? Find out on the Flutin app.