All of us have our favourite Bollywood song, especially that one song that directly speaks to our souls. But, have you ever stopped to look at the worst ones? Check out the worst Hindi songs of all time.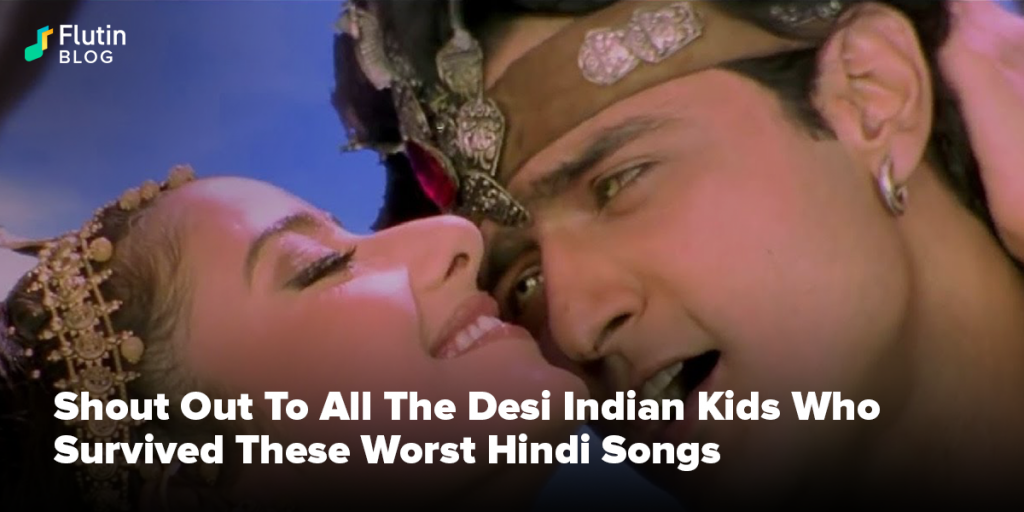 Bollywood is famous all over the world for its catchy songs, mesmerizing music and meaningful lyrics. However, Bollywood has a dark side as well. Each year, we come across some terrible stuff – from tasteless lyrics to outrageous videos. Today, we salute those desi kids who survived these worst Hindi songs and came out strong at the other end. 

1. Aa Jaa Aa Jaa – Jaani Dushman Ek Anokhi Kahani

This has got to be one of the worst Bollywood songs ever. And the irony is that it cannot be counted among the songs having the worst Bollywood lyrics as there are no lyrics to this song – the entire song primarily consists of two words "Aa Jaa".

2. Mujhse Shaadi Karogi – Title Track

The lyrics literally translate to the guy claiming to take the girl out at night and take her to "chill". At least wait for the girl's approval first? Certainly one of the worst Hindi songs that makes one cringe hard. 

3. Tinku Jiya – Yamla Pagla Deewana

Talking about the worst Bollywood lyrics, have you heard this song? Could you make sense of the lyrics? Because we definitely couldn't.

4. Hookah Bar – Khiladi 786

"Tera Pyaar Pyaar Pyaar hookah bar". Have you ever had someone in your life whose love reminded you of a hookah bar? We didn't either.

5. Main Ladki Po Po Po – Hera Pheri

This has got to be the most ridiculous and one of the worst Bollywood songs of all time. God bless the desi kids who decided to listen to this song instead of skipping it while watching the movie. Just a friendly warning – never ever try to find meaning in the lyrics.

6. Javed Bhai So Rele – Jaani Dushman Ek Anokhi Kahani

Yes, this ridiculous movie has equally ridiculous songs. The decision of the director to make this movie is a puzzle in itself. And its songs just keep adding to this puzzle.


7. Jab Tak Rahega Samose Mein Aaloo – Mr. and Mrs Khiladi

Well, these days we have samosas with sweet as well as Chinese stuffings. So, the song doesn't hold true over two years later. But then again, it never did make sense, to begin with. 

8. Ishq Wala Love – Student Of The Year

Sure, this song became a lover's anthem in our country. But, have you ever truly listened to it? Listen to this song with your ears and mind open and try making sense of the song. We must warn you that you are headed for a big shock.

9. Selfish – Race 3

This song deserves a spot in the list of the worst Hindi songs of all time. But then again, we shouldn't say anything because their business is their business and none of our business.


10. Dilli Ki Sardi – Zameen

Winter in Delhi is a pain in the back; every person living there would agree. So, what is the song trying to claim then? 
Several other songs belong in the list of the worst Hindi songs till date. But, these were some of the ridiculous ones. Do you still like listening to them for fun? Install the Flutin app to enjoy these and other outrageous Bollywood songs.