The coronavirus outbreak has shaken the entire world. To control the spread of this pandemic disease, people have been asked to abandon their professional and social life and stay inside. All of us are going through a really tough time. So, we have compiled a list of some great motivational songs to help you get through it.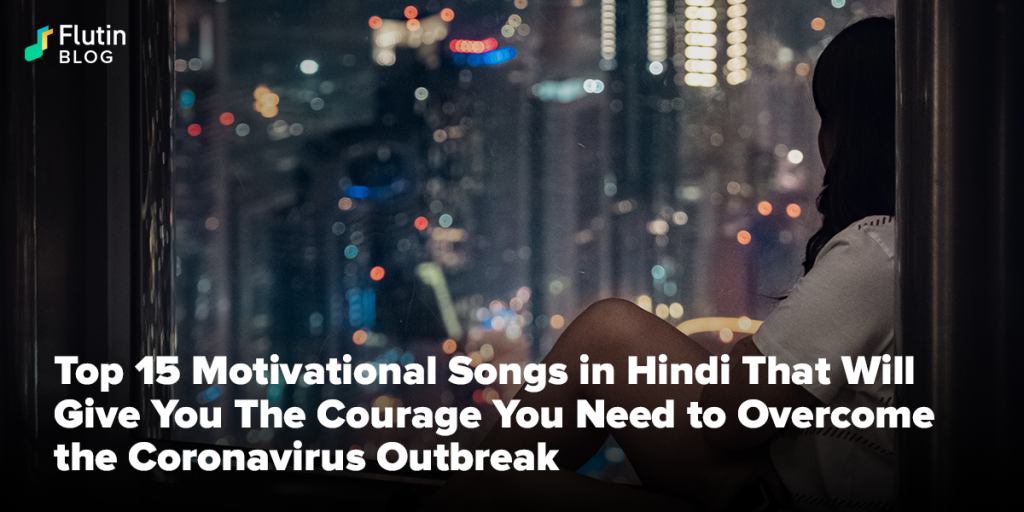 The coronavirus outbreak has affected people of all ages, classes, religions and communities. The only way to fight and eliminate this pandemic disease is to stay in. We understand that this is a really challenging time for everyone. But the society must come together (spiritually and mentally, not literally) to put an end to it. Here are some motivational songs to help you do that.

1. Ruk Jana Nahi Tu Kahi Haar Ke – Imtihaan

There's no better song to keep you focused amidst the coronavirus outbreak than this one. Listen to it whenever you feel like giving up and going out.

2. Roobaroo – Rang De Basanti

A.R. Rahman never fails to surprise us and this song will make you believe in yourself to overcome any hurdle. It is undoubtedly one of the best motivational Hindi songs.

3. Allah Ke Bande Hasde

This is one of the most popular motivational Hindi songs by Kailash Kher. This song will teach you how to not lose faith even in the worst circumstances – Jo Bhi Ho Kal Phir Aayega.

4. Aashayein Aashayein – Iqbal

If you lack motivation, this song will definitely pump your heart with fire to defeat this pandemic disease.

5. Haan Yehi Rasta Hai Tera – Lakshya

This is one of those motivational songs that empower you to achieve your goal by all means. And the goal is to come out the other end stronger.


6. Tu Na Jaane Aas Paas Hai Khuda – Anjaana Anjaani

Amidst the chaos of the coronavirus outbreak if you ever feel lost, simply listen to this song to remind yourself that God is with you.

7. Jai Ho – Slumdog Millionaire

This is another motivational score by A.R. Rahman to keep you going and give you the power to defeat the ongoing pandemic disease.

8. Chak De! India – Title Track

Listen to this song and prepare yourself to show the world what Indians are capable of doing if they set their minds to it.

9. Chale Chalo – Lagaan

Listen to one of the best motivational Hindi songs to fill your heart with resilience and an unwavering belief in yourself.

10. Apna Time Ayega – Gully Boy

This super energetic track talks about a bright future for those who have the will and determination to achieve their goals.


11. Kar Har Maidaan Fateh – Sanju

All you need is a song to reaffirm your faith in yourself to overcome any obstacle that comes in your way. And amidst the coronavirus outbreak, there's no better song to listen to than this.

12. Mitwa – Lagaan

The movie Lagaan has gifted us with some of the best motivational songs. This particular one will make you realize that you have nothing to worry about – Yeh Dharti Apni Hai, Apna Ambar Hai Re.

13. Zinda – Bhaag Milkha Bhaag

This outstanding number talks about how every cloud has a silver lining, every dark tunnel has a light at the end and every thorny road leads to a garden of success.


14. Love You Zindagi – Dear Zindagi

This is a simple song that will make you realize how much you love your life and will inspire you to keep fighting for it.

15. Ek Jindari Meri – Hindi Medium

Maine Haarna Nahi Hai Chahe Kuch Bhi Kahe Duniya – this song won't let you give up on yourself.
Bollywood has produced plenty of motivational songs to keep us going in difficult times. And these were a few to refuel your heart with hope and courage whenever you need it. Listen to these great songs for free on the Flutin app.