The coronavirus outbreak has forced us all to live in quarantine. However, it doesn't have to be as boring as you think it is. Do you miss the excitement of attending music concerts? This is the reason why living room concerts are becoming quite popular these days. Now, you can enjoy live music concerts in the comfort of your home.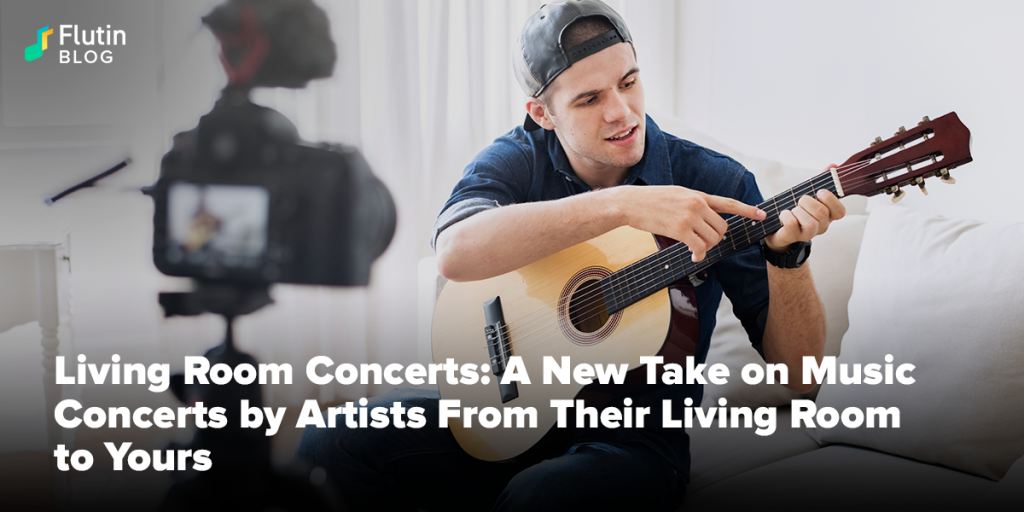 Spring is the ideal season for live music concerts. The colourfulness of nature, the soft and cool winds brushing one's face and cheeks and the cosy spring sunshine kissing one's soul as one dance to live music at concerts is an entirely different feeling. However, the rapid spread of the COVID-19 has led to the cancellation of numerous anticipated music concerts and music fans, as well as artists, are having to live in quarantine. Enter living room concerts – a creative take on live music shows to keep the art alive.
Living room concerts are gaining quite the traction as music lovers get to stay in touch with the art from their houses. 
The world is adjusting to the new reality of life. Many countries are following the protocol of complete lockdown. While living in quarantine is a challenging endeavour, music is one of the rare things that brings soul peace and hope. This is why artists and music institutions are going live and conducting virtual music concerts to fill the holes in their fans' hearts, to some extent, created by the absence of spring break and music festivals.


The pandemic has triggered the explosion of living room concerts wherein artists go live to play music which fans can watch on their smartphones or laptops at their own homes. Pop stars like Miley Cyrus, Charlie XCX, Lizzo and others go live every day to keep their fans entertained amidst these tough times. It is the best possible way to keep artistry, health and the connection flowing. It prevents artists and fans from stepping out of their respective homes and enables them to conduct live music shows while abiding by the laws.
Flutin Homecerts brings incredible performances to you at your home! 
This quarantine season, what could be better than connecting with your favourite music and musicians and watching them perform live while comfortably sitting in your pyjamas on your own couch? That's right, following the current trend, Flutin Homecerts is an initiative by Flutin wherein budding artists go live from their individual residence to share some of the melodies with music lovers out there. 


You can watch breathtaking performances of music from all genres – pop, classical, rock and more. Many new as well as old melodies are recreated by these talented artists that help music lovers reconnect to this magical art form. You can also help COVID-19 patients fight their battles against the virus by donating to them via the link provided by us. You can follow our Facebook page to stay tuned about the latest living room concerts.