Amid the ongoing lockdown due to the coronavirus outbreak, people have been engaging in different things to keep themselves busy. Take this time to embark upon a nostalgia trip to your childhood days. Take a look at the most memorable theme songs of these 10 iconic cartoon shows to bring back some golden memories.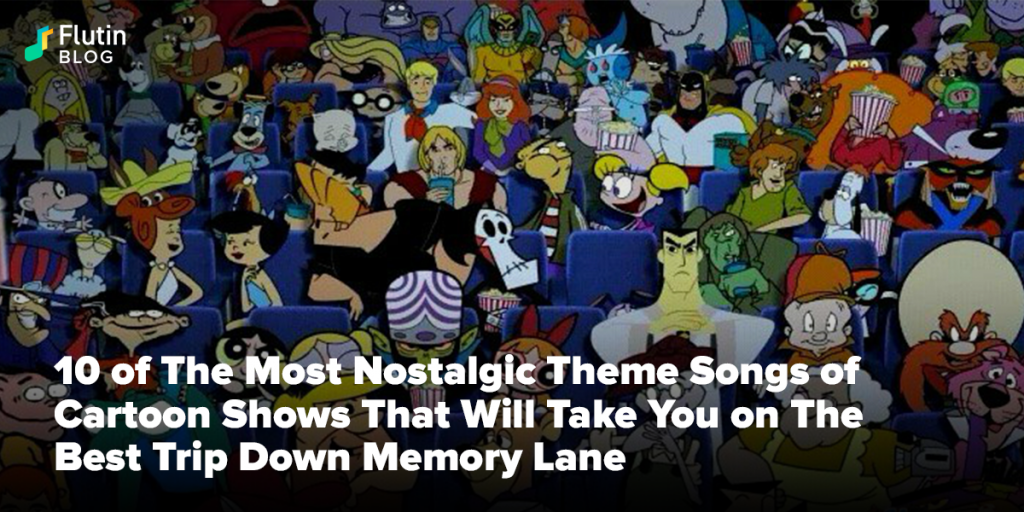 Remember your childhood days when you used to throw your shoes at the door and your bag on the couch to sit and catch up on your favourite cartoon shows? Well, the coronavirus outbreak has certainly solidified the fact that those were the best days of our lives. So, why don't you make the most of this lockdown period by reminiscing on their title songs? Here is a list of the 10 most memorable theme songs of cartoon shows that will have your memories from your childhood days flash before your eyes.

1. Tom And Jerry
Probably one of the most famous cartoon shows in the world – its theme tune suddenly sparks up nostalgic flames inside your body that instantly turns you into a child all over again.

2. Scooby-Doo 
You surely remember a bunch of kids and an adorable talking dog solving mysterious cases everywhere. It has one of those title songs that instantly bring a smile across your face and make you giggle.

3. Dexter's Laboratory
This was one of those cartoon shows that perfectly portrayed the relationship between a brother and a sister (which was extremely relatable). Its theme song reminds us of a genius boy and his secret laboratory, which we so loved to watch. 
4. Popeye
Remember this cartoon show which convinced you that eating spinach leads to instant muscles and power? Well, this show is one of the most loved cartoon shows and has one of the most memorable theme songs of all time. Besides, we're sure many guys had a crush on Olive. 
5. Pokèmon
How can one ever forget this sensational cartoon show about a group of kids and their rivals with cool pokèmons? Every kid was obsessed with this show during the 90s (and we're sure you were too). After all, how cool it would have been if you too owned a pokèmon like Pikachu. 
6. The Powerpuff Girls
Blossom, Bubbles and Buttercup were all the rage during those childhood days. These cute yet badass girls were a delight to watch. Relive those innocent times, dance to the incredibly catchy theme song and watch this cartoon to refresh your soul amid the coronavirus outbreak. 
7. Courage the Cowardly Dog
This was one of those cartoon shows that scared most kids back in the day. It frequently dealt with scary monsters that could easily pass as a horror movie villain. However, you're not that naive and innocent kid anymore. Hence, watching this show will definitely make you laugh at your past self. 
8. Johnny Bravo
Girls innocently fantasised him and boys wanted to be like him – yes, Johnny Bravo was one of the most popular cartoon shows ever. Its theme song will definitely pull on your nostalgic chords. Watch this cartoon show again to pick up some adult hints you might have missed during your childhood days. 
9. Looney Tunes
This is undoubtedly one of the most clever and timeless cartoon shows ever made. It's theme music instantly reminds us of the iconic Bugs Bunny, Daffy Duck, Porky Pig and Tweety Bird – just the names are enough to sweep you off your feet with nostalgia. 
10. Swat Kats: The Radical Squadron
Oh, how we wanted to be like the two ex-enforcers who set out to protect their city from the villains on their own military vehicles that they formed themselves! If you don't remember the feeling, the theme song will definitely remind you of it.
Singing all these incredible theme songs of cartoon shows stirs an unexplainable emotion within us. So, this lockdown period, why don't you relive your childhood days through these nostalgic title songs? You certainly won't have the time to do it after the pandemic ends.