Arijit Singh has managed to become one of the most loved Bollywood singers in this era. Arijit Singh's songs pull just the right cords of the heart. However, you cannot claim to be a true fan of his if you don't know these interesting and lesser-known facts about the singer's life.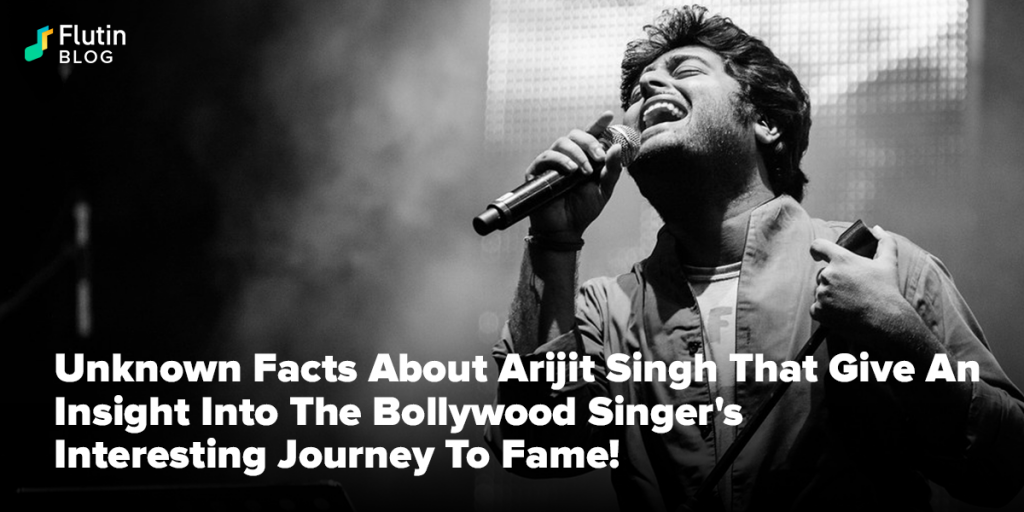 Apart from his mellifluous voice, the plethora of emotions that Arijit Singh pours into his songs undoubtedly makes him everybody's favourite. While you may read Arijit Singh's biography anywhere on the internet, we have dug up some interesting facts about the singer's journey to becoming a contestant in the 2005 music reality show Fame Gurukul and ultimately the voice of soulful romance. Here are some lesser-known facts about Arijit Singh that we bet you didn't know. 
1. Music runs in Arijit Singh's blood! 
Did you know that Arijit Singh's parents belong to different religions? Yes, his father is Punjabi whereas his mother is Bengali. He owes his passionate love for music to his maternal side of the family. In fact, his mother sang herself and was a fantastic tabla player. 
2. Arijit Singh has been excelling in music since a really tender age! 
Arijit received formal musical training by the Hazari Brothers at the mere age of three. He went on to move the government with his melodious voice and earn a scholarship for vocal training in classical music at the age of nine. 

3. Arijit Singh participated in more than 1 music reality show! 
Many of you remember an 18-year-old teen named Arijit Singh took part in a music reality show Fame Gurukul in 2005. While he was seen as a strong contender with his impeccable training in classical music, he failed to qualify to the top 5 of that show. He later went on to participate in Dus Ke Dus Le Gaye Dil where Indian Idol contestants competed against those from Fame Gurukul. He did emerge victorious in this show. 
4. Surprisingly, winning Dus Ke Dus Le Gaye Dil did not launch his Bollywood career! 
Shortly after winning Dus Ke Dus Le Gaye Dil, Arijit Singh set up his own music recording studio. He used to compose ad jingles and theme songs for shows before going on to record his first song "All For One" from High School Musical 2 which was composed by the music maestros Shankar Ehsaan Loy. 

5. Arijit Singh has numerous romantic hits to his credit but not the title of a car owner (at least until recently)! 
One would expect a super successful Bollywood singer to at least own one car. But, materialistic elements do not woo him easily. Arijit Singh has expressed his love for public transport. His favourite means of public transport is an auto. In fact, he claims that he recorded the heart touching song "Phir Le Aya Dil" from Barfi! in just 20 minutes as he had an auto waiting outside. 

Did you know that Arijit Singh is also a badminton player, photographer, writer and a documentary maker? Well, there's more to Arijit Singh's story than meets the eye. To listen to your favourite Arijit Singh songs for free, download the Flutin app today.