On 29th April 2020, we had to say goodbye to a Bollywood legend, Irrfan Khan and were left deprived of more of his onscreen magic. So, let us bid a proper farewell to one of the best actors of this era by remembering some of his most memorable characters.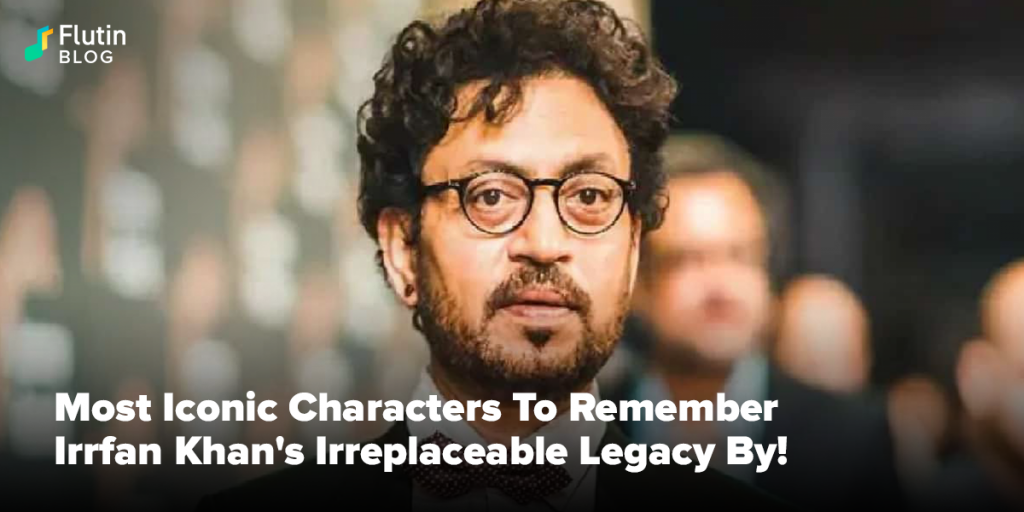 Irrfan Khan, unfortunately, succumbed to a colon infection, leaving the entire nation shocked and heartbroken. He was a stellar actor with memorable performances in both Bollywood and Hollywood. Irrfan Khan's movies are not characterised as the commercial type but rather heartwarming stories with meaningful messages. Join us in honouring the late Bollywood legend by remembering some of his most extraordinary characters. 
1. Ashoke Ganguli – The Namesake

In the movie The Namesake, Irrfan Khan played the role of a first-generation Bengali US migrant. Ashoke was strict in his fatherhood role but, at the same time, he was a devoted husband. Irrfan's onscreen chemistry with Tabu was incredibly mesmerizing yet, he never got the due recognition for this role.

2. Rana Chaudhary – Piku

Even though the movie is about the heartwarming relationship between a father and his daughter, Irrfan Khan's role as Rana Chaudhary became an equally important character. Devoid of any typical heroism, Rana manages to bring the duo closer together and wins our hearts with his ideology towards the importance of women empowerment.

3. Saajan Fernandes – The Lunchbox

This is considered as the best of Irrfan Khan's movies by many of his fans. This is an unconventional love story about a married woman and a widower. Saajan receives delectable meals by Ila (who initially intends to send it to her husband). The two strike up a conversation through notes within the lunchboxes and develop a connection. When Ila finds out about her cheating husband, she finds solace in Saajan. The ending is open to your interpretation.


4. Paan Singh Tomar – Paan Singh Tomar
Irrfan Khan had described this role as an athlete-turned-rebel in this biopic film. This was the character whose portrayal had landed him the Indian National Award and was toasted at all the international film festivals due to his brilliant performance.

5. Maqbool – Maqbool
Maqbool was an adaptation of Shakespeare's "Macbeth". The lead character, played by Irrfan Khan, was torn between being loyal to his criminal boss and the love of his life while we, as viewers, were left torn between loving and hating the troubled lead character. This movie really showed us what Irrfan was capable of doing with his subtle acting skills. 
6. Raj Batra – Hindi Medium
Raj Batra was the characterization of every ideal father and their devotion to ensure the best for their children. In Hindi Medium, we see Irrfan (as Raj) go to extreme lengths to secure his daughter a seat in a decent Delhi school. 
7. Roohdaar – Haider
Even though Irrfan appeared in the movie for a brief period, he did not fail to live up to our expectations and blow our minds with his talent. In fact, he had some of the best lines in the entire film.


8. Ranvijay Singh – Haasil
Irrfan Khan had broken all boundaries as an actor through his debut performance in the movie Haasil. The reality of caste-based politics and consequential violence in Indian universities is best addressed by Irrfan's role as Ranvijay Singh – a student-turned-political figure.

9. Pi Patel – The Life Of Pi
In the Academy Award-winning movie The Life Of Pi, Irrfan Khan played the role of adult Pi Patel narrating his life story of surviving a shipwreck and drifting in the Pacific Ocean on a lifeboat with a Bengal Tiger. He had some of the best dialogues in this movie.


10. Champak – Angrezi Medium
The last on our list is the very last of Irrfan Khan's movies – Angrezi Medium. In this movie, Irrfan plays the role of Champak, an endearing father who goes to extreme lengths to fulfil his daughter's lifelong dream of studying abroad.
While these were some of the most memorable characters played by the Bollywood legend, the songs of these movies are equally noteworthy. Install the Flutin music app and listen to your favourite Irrfan Khan songs for free, anywhere and anytime!