There's nothing like spending an evening playing a good antakshari game with your friends and family. However, there are certain letters that keep popping up repeatedly, making you run out of songs and ultimately lose the game. Here are 10 antakshari songs starting with the letter 'S' to be a master at this game.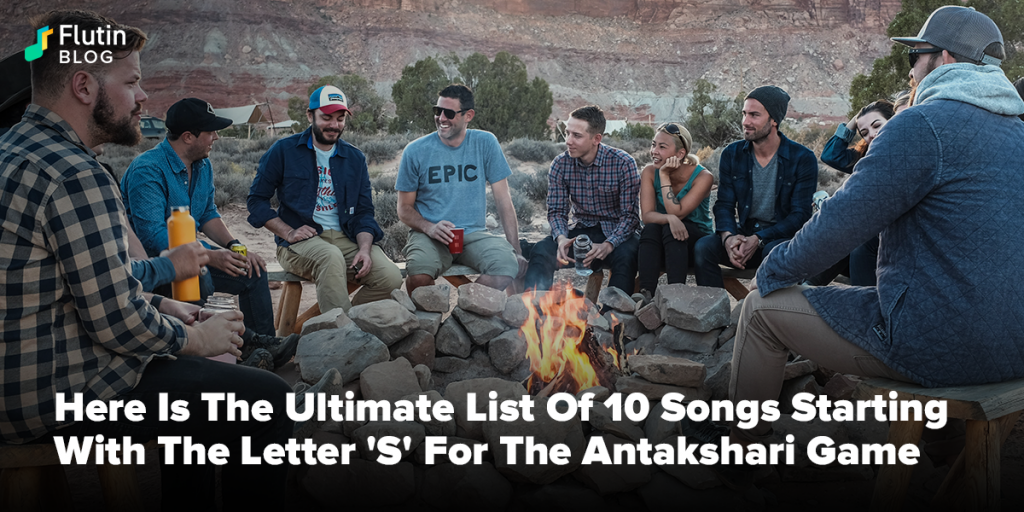 The antakshari is always fun to play with your friends and family. Humming your favourite songs with your loved ones has a different feel to it. However, it's all fun and games till you lose and they start teasing you and calling your team a bunch of losers. Do you want to be the one to do all the teasing? Here is the ultimate antakshari songs list starting with the letter 'S' to completely own the game. 

1. Bhangda Pa

Bhangda Pa is an absolute fun song to sing with your team and take your opponent by surprise. While you're at it, you can even shake a leg with your teammates.
2. Coca Cola Tu

Coca Cola Tu is an incredibly catchy song that even your opponents wouldn't be able to help themselves from singing along and grooving.
3. Sau Dard

While this may not be as groovy as the previous ones, it is certainly a beautiful song with mesmerizing lyrics.

4. Sajna Hai Mujhe Sajna Ke Liye

We are sure that you must have heard this one before. This beautiful song is a timeless classic that you will love singing.

5. Sheesha Ho Ya Dil Ho
You must have heard this evergreen song before. If you haven't, then you need not worry. The lyrics are too beautiful to forget.
6. Sach Keh Raha Hai Deewana

This is one song that we are sure you must be familiar with. Even though it's a song about heartbreak, no one can help but sing along.

7. Sapne Mein Milti Hai

Remember this incredibly catchy and fun song? Well, it would certainly be delightful to bring up old memories of jumping to this song.

8. Suraj Hua Maddham

You surely remember this superhit track from the timeless movie Kabhi Khushi Kabhie Gham. Sing this song when the letter 'S' pops up and relive your memories associated with the song.

9. Samne Yeh Kaun Aya

This is a song that would make your opponents jealous of not having the opportunity to sing it. After all, the catchy tune and the super fun lyrics are too awesome to miss.
10. Sare Jahan Se Accha

There's never a given time to show your love for your country. So, while you're deep into the antakshari, you may take a moment to express your patriotic feelings.
If you want to do something more thrilling other than antakshari, multistreaming your soulful voice to various social media platforms can be your safest bet.
Multistreaming has quickly replaced traditional forms of entertainment, particularly during the pandemic, and the growth of the live streaming industry has connected many new talents with their audience.

Flutin Live recognizes the unbelievable growth opportunities multistreaming provides to the new creators and thus offers various feature like multi chat, sub account creation, etc to help our users maximize their potential.
Get started for Free