Losing his silent battle with depression, famous Bollywood actor Sushant Singh Rajput found dead in his apartment. He is remembered for his stellar performances in Kai Po Che, Kedarnath, Chhichhore among many other critically acclaimed Bollywood films.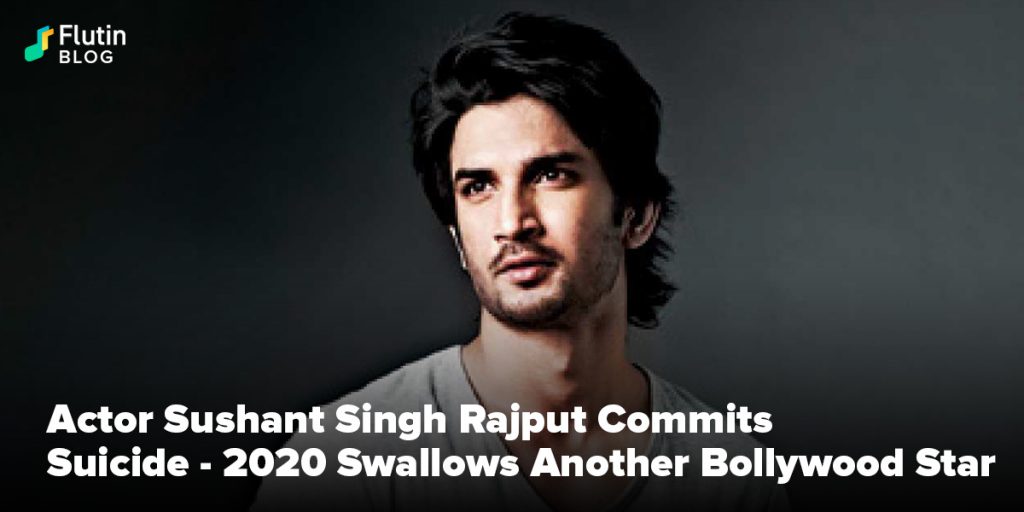 Just when we thought 2020 couldn't get any worse, it took away the young Bollywood star Sushant Singh Rajput. Around the Sunday noon, he was found dead, hanging from the ceiling in his apartment in West Malad of Mumbai.
According to the reports, he was suffering from depression for some time. However, no suicide note has been found in his apartment. So, the world is left to wonder what made him choose death over life.
The string of tragedies in Bollywood started with the death of the legendary actor Irrfan Khan in April. He was soon joined by the veteran Bollywood actor Rishi Kapoor and music director Wajid Khan. Before cinema lovers could heal from these losses, the death of Sushant Singh Rajput has left everyone in a state of shock and despair.

Sushant's Journey to fame
Born in Patna in 1986, Sushant Singh Rajput was undoubtedly one of the most celebrated Bollywood actors of this era. Sushant had started his acting career in television shows. After gaining nationwide popularity as a daily soap actor, he moved on to make his career in Bollywood. In his short Bollywood career, Sushant had given some outstanding performances.
He made his Bollywood debut in 'Kai Po Che' and received huge acclaim for his stunning performance as Ishaan. Two of his best recent performances were seen in 'M.S. Dhoni: The Untold Story' and 'Chhichhore'. As ironic as it may sound, mental health awareness is the theme of the film 'Chhichhore' in which he played the lead role. His charming smile and faultless acting skills have surely left a void in a million hearts.

Seek help – depression is real
Countless artists around the world have fallen prey to the clutches of depression and ended up taking their own lives. In addition to being a great loss to the world of cinema, this tragedy is a big lesson that lays stress on understanding the gravity of depression.
Mental health problems, just like many physical illnesses, can be fatal and must be treated. On this note, we urge everyone to check up on those suffering from depression and support them in every way possible.