When the hip hop wave hit the world, India was not too far behind. Thanks to the movie Gully Boy, certain underground rappers gained the limelight they deserve. There's still a long way to go for these authentic and purely talented desi rappers in this country. Today, let's take a look at 10 underrated Indian rappers who will make your playlist better than it ever was.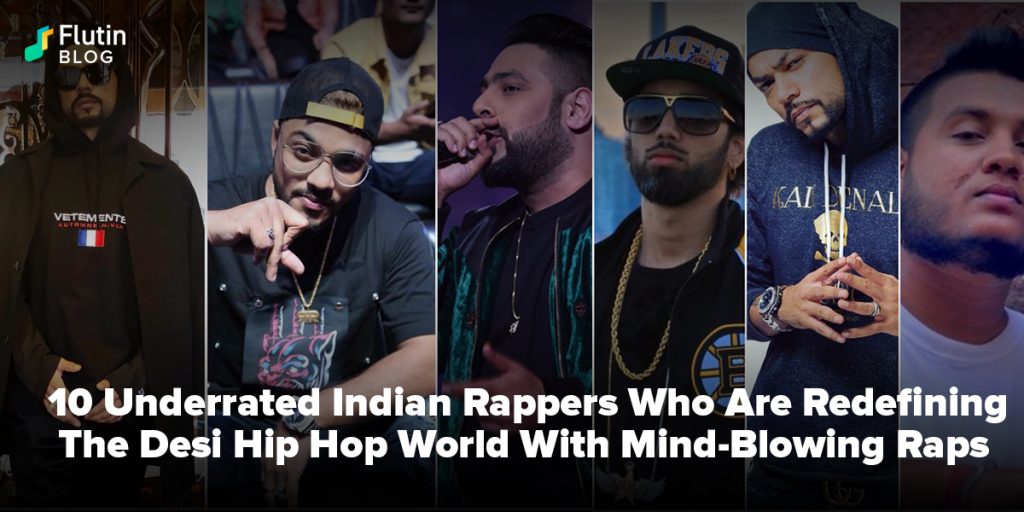 If you did a little analysis of the songs that top the Indian charts, you would rarely find authentic rap songs on the list. This isn't because the Indian rap scene is devoid of talented desi rappers. It's because Indian rappers do not get the platform and recognition that they deserve. We have enlisted below 10 underground rappers who are taking the desi hip hop scene by storm.
1. Emiway Bantai
Emiway, a Mumbai-based rapper, won the hearts of desi hip hop fans with his first track 'Aur Bantai'. Today, his magnanimous talent and huge fan following define the Indian rap scene to the world.
2. Brodha V
This Bangalore-based rapper started his journey at the age of 18 years. Today, his passion and drive have resulted in him collaborating with massive stars like Vishal Dadlani, Benny Dayal and Raghu Dixit among others.
3. MC Prabh Deep
This Delhi-based Punjabi rapper won the hearts of many people instantly when he talked about the pitfalls of the Indian education system in his first rap, thus proving rap for being a great medium to aware people of the shortcomings of the country.

4. Smokey The Ghost
Ditching his job as an evolutionary biological scientist at the National Centre of Biological Sciences, Smokey set out to follow his dreams. His rap songs are worth listening to if you are looking for a fresh voice with a deeper resonance.
5. The Quixotic
The Quixotic is considered as one of the most versatile Indian rappers today. Describing his style as experimental-soul music, this Delhi-based rapper has engaged in various real-life rap battles and judged the show Rap Wars in 2016.

6. Pardhaan
This Haryana-based rapper has won the hearts of many with his jaw-dropping Hindi and Haryanvi raps. In fact, his popularity with his audience has led stars like Neha Kakkar, Benny Dayal and others to collaborate with him.
7. Brotha Hood
Brotha Hood was a hit among rap lovers since his very first album. However, he has been an underground rapper way before that and even engaged in a rap battle with The Quixotic.

8. MC Manmeet Kaur
It was at a college fest that she first showcased her talent publicly, at the age of 15 years, leaving her audience stunned but her parents disappointed. Today, she is one of the most outspoken desi rappers out there who spins magic with lyrical poetry.
9. Deane Sequeira
She might be one of the youngest desi rappers on the scene, but her journey is grander than the rest. Being just 23 years old, she has already worked with famous artists like Pritam, Mohit Chauhan, and others.
10. Krsna
Krsna is one of the earliest rappers to have emerged at the frontier of the Indian rap scene. This 31-year-old Delhi-based rapper has been doing what he is the best at for the past 17 years. Today, he is best known for his raps on social causes like poverty, corruption, child protection, and so on.
Apart from these ten, numerous other underground rappers in the country can change the world's perception of the Indian rap scene. To give these fabulous artists a platform to show the world what they are capable of, Flutin will soon present HomeStars Rapchik – a virtual hunt to discover India's next best rapper. Aspiring rappers should look forward to and gear up for this once-in-a-lifetime opportunity.