The desi hip hop scene has been booming with indie as well as Bollywood rappers, especially after the success of Gully Boy. There are certain Hindi rap songs that will definitely turn you into a big fan of the desi rap scene if you aren't already one. Take a look at these 12 world-class Hindi rap songs that will blow your mind.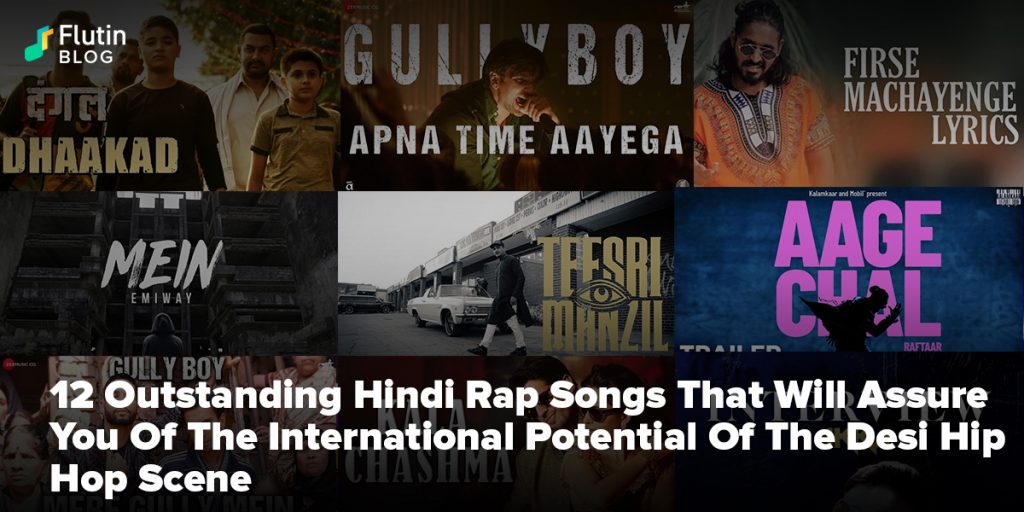 The desi hip hop scene has been flourishing in the country lately with indie as well as Bollywood rappers gaining fame and recognition by each passing day. While indie artists have undoubtedly given this industry some incredible Hindi rap songs, it's because of Bollywood's exposure that desi rap is a household thing now. Enlisted below are 12 terrific Hindi rap songs that will make you forget about international rap music.

1. Dhaakad
Raftaar gave women their anthem with this track from the movie Dangal. His jaw-dropping rap backed with Pritam's brilliant production made this song a mega-hit.

2. Apna Time Ayega
Lyrics penned down by the master of rap Divine and sung amazingly by Ranveer Singh, Apna Time Ayega will inevitably boost your motivation and morale and make you believe in your dreams.


3. Aage Chal
Raftaar is a rapper who is often credited with dragging underground desi hip hop to the mainstream. This is the song that gives a beautiful picture of his journey to fame.

4. Mere Gully Mein
It's hard not to mention the song that made the entire nation groove to desi rap. Whether you prefer the Divine and Naezy version or love listening to Ranveer and Siddhant, Mere Gully Mein is truly a path-breaking rap song.

5. Teesri Manzil
Teesri Manzil is an amazing song by Divine, which captures the essence of his struggle to global success.


6. Kala Chasma
Kala Chasma was actually one of the biggest Bollywood songs of all time. Apart from Neha Kakkar and Amar Arshi's sick singing, Badshah did quite a number with his rap verse.

7. MMM
Seedhe Maut has laid the foundation of this generation's pop culture in the country with this catchy track having beautiful lyrics.

8. Badri Ki Dulhania
For those of you who missed it, the title track of Badri Ki Dulhania actually has a short but brilliant rap portion sung by Ikka Singh. Listen to it now on the Flutin app to catch it this time.


9. Firse Machayenge
When it comes to Hindi rap songs, few are as infectious and lyrically mind-blowing as the ones written and sung by Emiway. Listen to this track to truly understand what we're talking about.

10. Ki Kariye Nachna Aaonda Nahin
From the movie Tum Bin 2, this track sees Raftaar doing what he does the best and occupying the lead in the charts.

11. Mein
Ironically, words are never enough to justify Emiway's raps. This track is full of energy that will inspire you to pace through life by overcoming all distractions and hurdles.


12. Interview
Rap songs are usually characterized as highly energetic dance numbers or motivational tracks. But this one by Ikka Singh will move you to tears as he describes his inspiring life's journey.
The booming desi hip hop scene has encouraged underground rappers to follow their heart's desire indeed. To give these rappers the platform they deserve Flutin is here to help you!
It is provides you with a perfect platform through which you can multistream your video to instagram, facebook, linkedin and various other channels.