10 Most Iconic Dance Numbers Of Aishwarya Rai Bachchan That Have Become The Benchmark For Perfect Performances For Generations of Actresses To Come
July 15, 2020
If anyone were to make a list of the best Bollywood dance songs to date, most of those would feature Aishwarya Rai Bachchan. The global star and former Miss World has given us some of the best dance numbers that we have ever seen. Read on to discover 10 of her best Hindi dance songs in which her performance remains unparalleled to this date.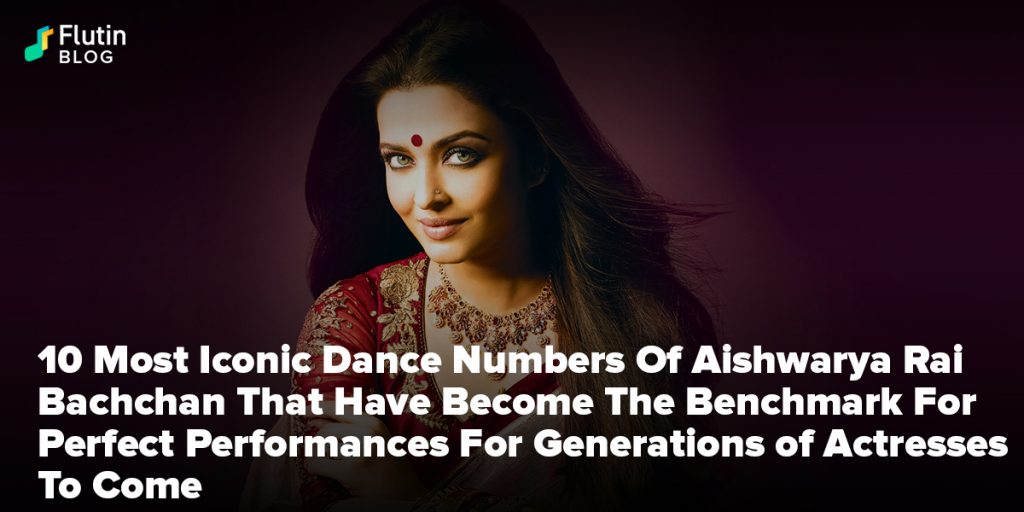 Aishwarya Rai Bachchan needs no formal introduction. The global superstar and former Miss World have starred in legendary movies and proven her talent as an actor. However, her stellar performances in Hindi dance songs will remain incomparable for generations to come. Let's take a look at 10 of the best dance numbers of Aishwarya Rai Bachchan while praying for her and her family's healthy recovery from the COVID-19. 
1. Dola Re Dola
This song featured two divas – Madhuri Dixit-Nene and Aishwarya Rai Bachchan – showing off their graceful dancing reflecting their classical training. This one would undoubtedly top every list of Aishwarya Rai's songs. 
2. Ishq Kamina
Aishwarya hasn't done many special appearances in her career. But, she took her fans on a wave of shock in this one. Aishwarya's bold and flirty dance moves and her unique pairing with King Khan has made this number one of the best Bollywood dance songs of all time. 

3. Kajra Re
This is yet another special appearance that needs no introduction. The song is a raging hit even to this day, where we see Aishwarya's glamorous moves alongside her husband and father-in-law. 
4. Crazy Kiya Re
In this one, we see a side of Aishwarya that we had seldom seen before. Her mesmerizing western look, coupled with her sick and catchy dance moves left us all awe-inspired and our jaws dropped. 

5. Barso Re
Aishwarya Rai's stellar performance in the rain at the start of the movie Guru took all our breaths away. The simplicity in her hairstyling, dress, makeup, and even her dance moves, is what makes this track extraordinary. 
6. Nimbooda
Looking as beautiful in blue as the crystal clear sky, we couldn't help but resonate with Ajay Devgn's feeling as he becomes awestruck while watching Ash dance in the movie Hum Dil De Chuke Sanam. 
7. Taal Se Taal Mila
Watching our queen of grace and beauty dance to the magical tunes of A.R. Rahman was as epic as it gets. Her performance in this number was the perfect blend of innocence and sensual, making it one of the best Aishwarya Rai songs to date. 

8. Udi
Aishwarya Rai Bachchan's magnificent performance in Udi, from the movie Guzaarish, was loved and acclaimed both by the critics and fans. Her expressions and her moves in this song are simply remarkable. 
9. Salaam
Though this was a copy of the original song with the same name, Salaam portrayed Aishwarya in light of elegance and beauty like never before. 
10. Kahin Aag Lage
The way Aishwarya dances on stage to this song makes us envy her talent of being flawless every time she performs. Composed by A.R. Rahman, sung by Asha Bhosle, choreographed by Shiamak Davar and performed by this epitome of grace and beauty – we couldn't think of a better song and a better combination to end this list with.

Aishwarya Rai Bachchan has undoubtedly given world-class performances that will be watched and appreciated for decades to come. However, the songs are equally remarkable and some of the best Bollywood has ever produced. Install the Flutin app to listen to Aishwarya Rai songs for free!