The movie Gully Boy beautifully tells the story of arguably the most popular Indian rapper Divine. However, there still remains a few pieces of the puzzle that are yet to be found out. Read on to know more about Gully Boy Divine's journey to stardom and the one moment that changed it all for him.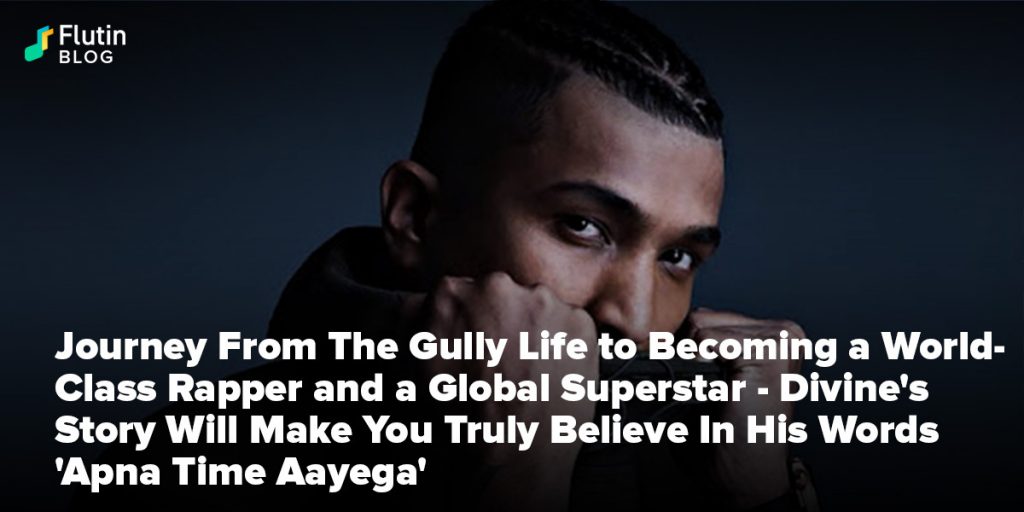 While there have been thousands of success stories to brush our ears and more yet to be discovered, some stories leave a deep impact within one as they are retold again and again. Such is the story of rapper Divine. Through his incredible journey of overcoming any hurdle that lay before him to pursue his one true passion, our Gully Boy Divine has utterly transformed the Indian hip hop scene.
Divine's difficult childhood inspired him to become more vocal in life!
Things didn't start out on a good note for our beloved Gully Boy. Born as Vivian Fernandes, Divine used to reside at JB Nagar in Mumbai's Andheri East. He had an abusive father who left his family behind, forcing his mother to move to the Gulf to take care of her family. It was his grandmother who actually brought him and his elder brother up.

Divine's moment of 'Eureka!' that steered him into his path of success!
Early in his career, Divine was counted as one of India's talented underground rappers. But, what was it that led Divine to find his true calling? The answer would definitely surprise you. It was a t-shirt that contained rapper 50 Cents' face on it that introduced him to hip hop, after which he started writing his own rhymes. "Hip-hop gave me hope and a way out of the life that I saw around me", says our Gully Boy Divine. That's how Divine started putting his immediate surroundings into his amazing rhymes that clicked instantly.
Divine's superfast journey to success and fame!
While it certainly takes years of hard work and struggles for an independent artist to be put on the spectrum. Finally, Divine's story certainly proves that pure talent can beat anything and everything. His journey as an underground rapper started with a crew called Mumbai's finest. However, his single 'Yeh Mera Bombay' made everyone watch out for this upcoming talent. His song 'Mere Gully Mein' that went viral in 2015 and every song since then received equal attention and love due to his stellar potential.

Today, Divine's list of achievements remain highly awe-inspiring and unmatchable. From starting his own company Gully Gang Entertainment to promote underground rappers to collaborating with Mass Appeal Records and Universal Music India to globalize the Indian hip hop scene and helping Gully Boy resonate the true essence of the gully life, he has proved that no dream is big enough if you really believe in it.

Here's Divine's advice for underground rappers: "People in the rap scene understand what goes into writing verse, what flow is. Most importantly, if you're authentic, people will respect you. Your words will determine your success." If this is not enough, install the Flutin app to listen to all of Divine's songs for free and get a feel of what hard work and talent really sound like.