This list has been formed by us to showcase all those Indian rock bands who are brilliant at what they do but have somehow been missed out by people. If you are an ardent music lover, you must check out these 7 most underrated desi rock bands right away and thank us later.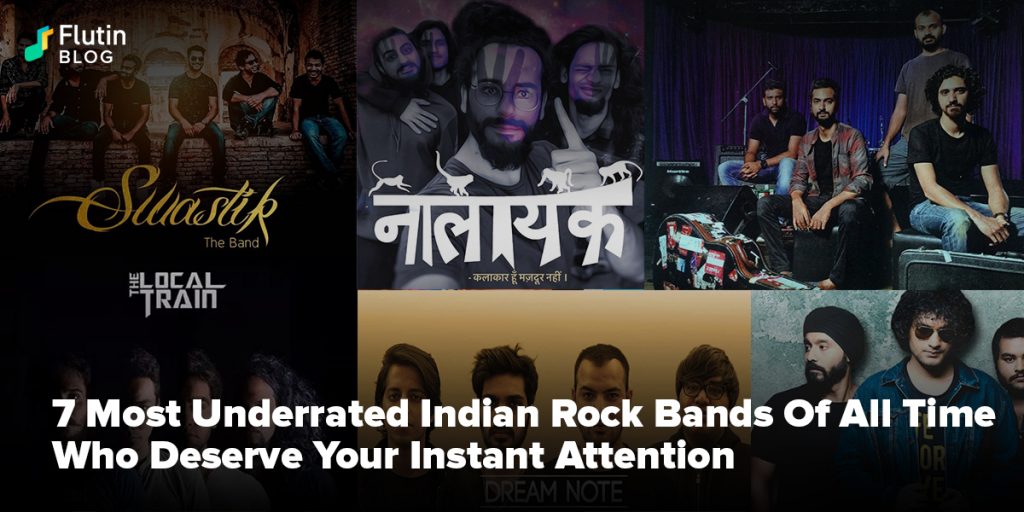 Despite several advancements in the Indian music industry, it's still quite difficult for hard rock bands to find a solid gig in our country. This is because, unfortunately, desi rock bands are often not given the limelight that they deserve. Today, we shall take a look at 7 of the most underrated Indian rock bands who will blow your mind with their music and talent.
1. Parvaaz
This four-member Bengaluru-based band has been described as one of the most exciting Indian bands by the Rolling Stone India. Their music is exceptional, unique, unmatched and idiosyncratic which would delight you to your very core.

2. The Local Train
The Local Train is undoubtedly one of the most underrated rock bands in the country. Despite achieving enormous commercial success, numerous people might be hearing about this band for the first time here. However, in the music scene, this band is considered a staple in cultural and music fests across the nation.

3. Sifar
Sifar is a Delhi-based Indian rock band formed by singer, songwriter and music producer Amit Yadav in the year 2008. Since its inception, the band has received numerous nominations at various award shows for their incredible music and Amit's mesmerizing voice.

4. Naalayak
Naalayak, a four-member Chandigarh-based indie rock band, is often recognized as one of India's leading indie hard rock bands. Their live acts have received immense acclamation both generally and critically. Their songs such as 'Bawra', 'Sach Ka Dar' and 'Dil-ae-Raza' are absolute bangers.

5. Dream Note
Dream Note is a Rajasthan-based indie rock band whose various creative music ideas, reflected in their mind-blowing songs, make their collective sound and live performances an utter shot of brilliance. Their hit numbers such as 'Waqt Ki Baatein', 'Tere Jaane Ke Baad', and 'Na Kehna Tum' will reserve a permanent spot on your playlist.

6. The Khalnayak
Formed in 2016, this Haryana-based indie rock band has garnered immense popularity in quite a short span of time. The band has shone in various music fests and are a favorite for private gigs, university and college fests, cultural events, weddings, and so on. Check out their songs like 'Main Zinda Hoon', 'Marne Ki Aadatein', and 'Mahakaal Aa Raha' to experience the magic they weave through music yourself.

7. Swastik The Band
Swastik The Band is a unique rock band whose music beautifully entwines the magnificence of Indians along with diverse cultures across the world with a hint of Indian folk and Sufi that add depth and complexion to their compositions. Do check out their songs such as 'Dishayein' and 'Jogi' to attain the first-hand experience of their underrated excellence.

Indian rock bands are powerhouses of musical geniuses who deserve a lot more of the limelight and the right platform to be heard. Install the Flutin app to support these incredible bands and discover more such talented indie bands in the country.