If you're a fan of Hindi rap songs, then rapper Raftaar would need no introduction for you. Arguably the most popular hip hop artist in the country today, Raftaar's journey has inspired the nation's underground rappers to raise their voices and never give up on their dreams. Get a glimpse at the rapper's incredible journey, whose name matches the attribute with which his hard work paid off.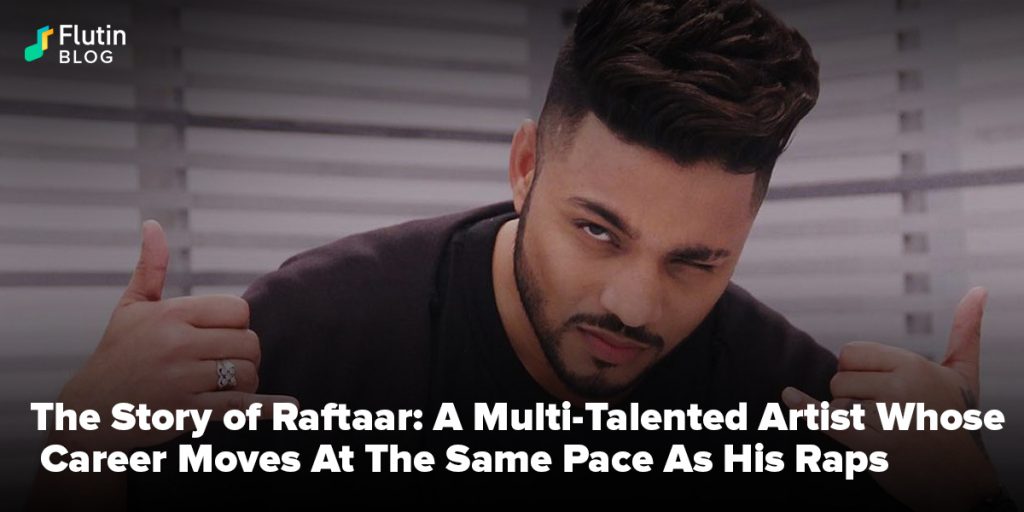 Rapper Raftaar needs no formal introduction – his name is the first to pop up in people's minds when it comes to Hindi rap songs. Did you know that Raftaar is also a lyricist, producer, composer, singer and dancer? Now you know what we mean when we say that the hip hop artist has rightly chosen his stage name considering the pace at which his skills flow. An idol for all underground rappers in the country, here's the success story of Raftaar.

Early Life
Originally named Dilin Nair, Raftaar was born to a man who was a cleaner in the Indian Railways and his wife, who was a typist in Kerala in 1988. What people don't know about him is that he's actually Malayali. He grew up in a hostel in Haryana and went to college in Delhi. 
Professional Life
Raftaar's rapping career kicked off with him collaborating with Lil Golu and Young Amli (now known as Ikka) to record and release songs on social media platforms. However, his first reality show was DID Doubles in 2011. Despite participating as a dancer, his rapping skills were visible throughout the season.


Raftaar then started working with Yo Yo Honey Singh as a member of Mafia Mundeer. Together, they released several songs out of which "Dope Shope" became a mega-hit. However, this was also the track that drove him to part ways on claims that, despite writing most of the song, he wasn't given his due and his parts in the song were replaced by Honey Singh singing them.

2013 was the year that changed it all for Raftaar. He made his Bollywood debut with the track "Tamanche Pe Disco" which became a raging hit. He also released a song titled "Swag Mera Desi" which earned him widespread fame and recognition. Since then, Raftaar's songs have been massive hits, earning him immense popularity and acknowledgement. 

Partnered Projects
Raftaar's talents and rapping skills have not gone unnoticed by Bollywood biggies. Apart from releasing Punjabi tracks as well as Bollywood tracks, Raftaar has also collaborated with the legendary Academy Award-winning artist A.R. Rahman.


Raftaar's story in Raftaar's words
"Mine is a rag to riches story or as I term it, 'zero to infinity.' I worked hard and still didn't get the credit, so I started back from scratch. Nindy Kaur and Manjeet Ral have anchored and supported me like family and I will always be indebted to them. I became stronger as my brother base grew (I don't call anyone my fan) and developed the 'Can't stop. Won't stop' attitude. I had to fight to save hip hop culture in the desi music industry."
Raftaar's journey feeds underground rappers with the inspiration they need to keep chasing their dreams. To provide budding rappers with a golden opportunity to make it in the rap scene, Flutin has organized HomeStars Rapchik – a virtual rap talent show to discover India's next best rapper. Submit your entry video today and kick start your rapping career with Flutin!