The people of our country have always been patriotic and quite open about it. No matter what ideology one follows, everything ends with and for the betterment of the country. Different geographic conditions, languages, customs, religions, and habits divide us, but one thing that connects us is India! Let's bring out the patriotic soul of us through some Independence Day Songs and inspiring lyrics.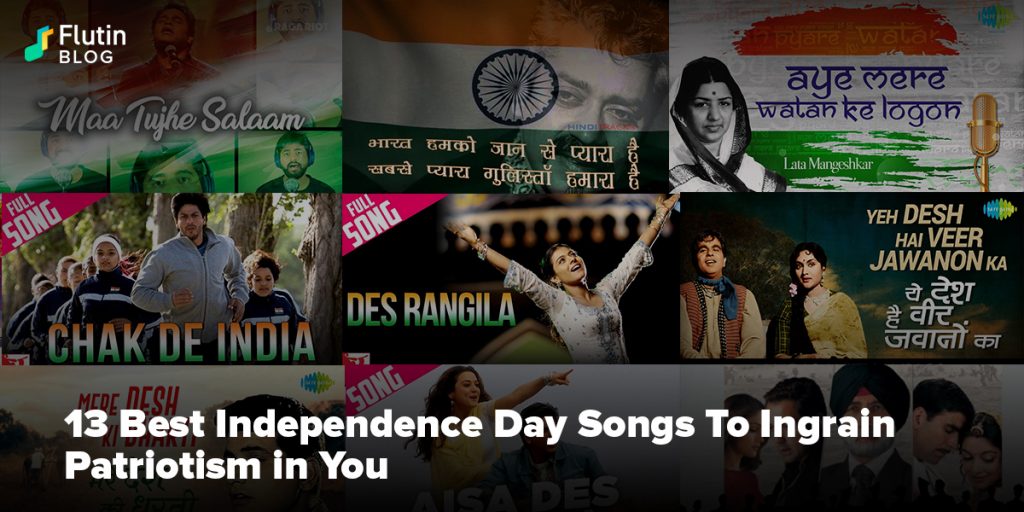 This 15th August, we are going to mark the 72nd independence day and the years old, 1961 song 'Aye Mere Pyaare Watan' still makes us emotional because that is the kind of love and feeling we share with our country. Years went by, and the country has progressed every day, so here we dedicate a few Independence Day songs for her who have given some roof, shelter, food, pride, and so much more.
1. Independence Day Mashup 2020-
Sung by HomeStars Season 1 contestants Independence Day Mashup is produced by Flutin First. The mashup features some of the most iconic Indian patriotic songs and the mesmerizing voices of the talented singers is a treat to listen. The mashup features songs such as Zinda Hai To, Jagga Jitteya, Saare Jahan Se Achha and So on.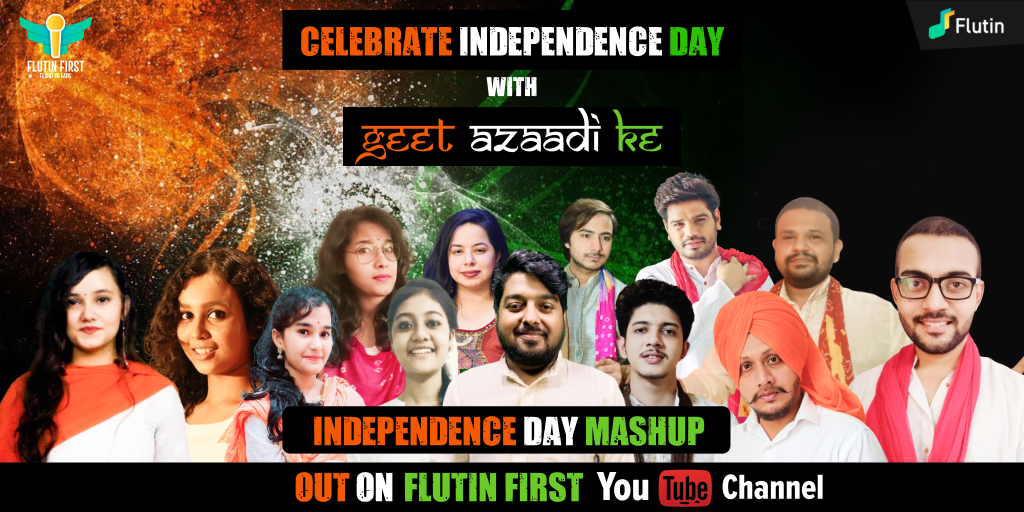 2. Aye Watan By Sunidhi Chauhan-
It's one of the recent patriotic songs that give us goosebumps and the soothing feeling of love for the country. There is no comparison with the old ones, but this song will wake up the nation in you.
3. Aye Mere Watan Ke Logo-
In this 1963 songs, when Lata didi says 'Zara aankh me bharlo paani,' every Indian weeps with pride and love. Remembering the one because of whom we are here is the least thankful gesture that we can give to our heroes.
4. Sandese Aate Hai-
This 1997 song by Roop Kumar Rathod and Sonu Nigam is still heard and sang by the heroes who are standing in the border to remind themselves of the great history that we have and cheer the sadness of not being able to be home.
5. Des Rangila-
This song, my Mahalaxmi Iyer reminds us to cherish the different colors that our country possesses. It is something that we proudly show off. The lyrics of this song finely describes the diverse and beautiful culture of the country.

6. Mere Desh Ki Dharti-
The utter happiness that our country's land gives us is described in this song. The definition of farmland as the new bride shows how immensely deep cultured than we are. No one is mine, or no one is unknown, we are all one says this patriotic song.
7. Maa Tujhe Salaam-
While making this song, A.R.Rahaman made sure that every countryman salutes the mother country that has kept us like her child. Wherever you go, whatever you do, this country will forever remain in the memory and the heart.
8. Ye Desh Hai Veer Jawano Ka-
This patriotic song brings out the nation's love and the dancer in all of us. It's a perfect match of patriotism, fun, relevant lyrics, and emotions. The jewellery in the world is my country!

9. Chak De India-
This song brings out the stubborn in us, who wants to do something for the country. If you are not motivated for something and want to accomplish it, do listen to this song by Sukhwinder Singh and it will help you wake up from the dream.
10. Aisa Des Hai Mera-
When Lata Mangeshkar and the different artists sang this song, they remembered that the beautiful and real feeling towards something reached out to the audience with a beautiful voice. 'Wo Bharat Desh Hai Mera' and the rest is all the love for the country.
11. Bharat Humko Jaan Se Pyara Hai-
Yes, the country has always been the priority, and every citizen of this country would be proud if they get a chance to show their love for her. This song will make you feel bound to lip-sync along.
12. Dil Diya Hai Jaan Bhi Denge-
Another song sang to represent the feeling of every individual in the country. The heart is for the country and, if needed, will give our soul and body for her.
13. Ab Tumhare Hawale Watan Saathiyo-
While talking about patriotic songs, how can we miss this one? Left us with this beautiful country and its independence. Those heroes asked us to take care of the country for which they laid their lives.

Are you feeling emotional already? Listen to all the above listed Independence Day songs and many more now by downloading the Flutin app.