Are you Regretting The Procrastination? Don't worry, HomeStars Rapchik Have Got You Covered As We have Extended The Submission Deadline Till 6th August.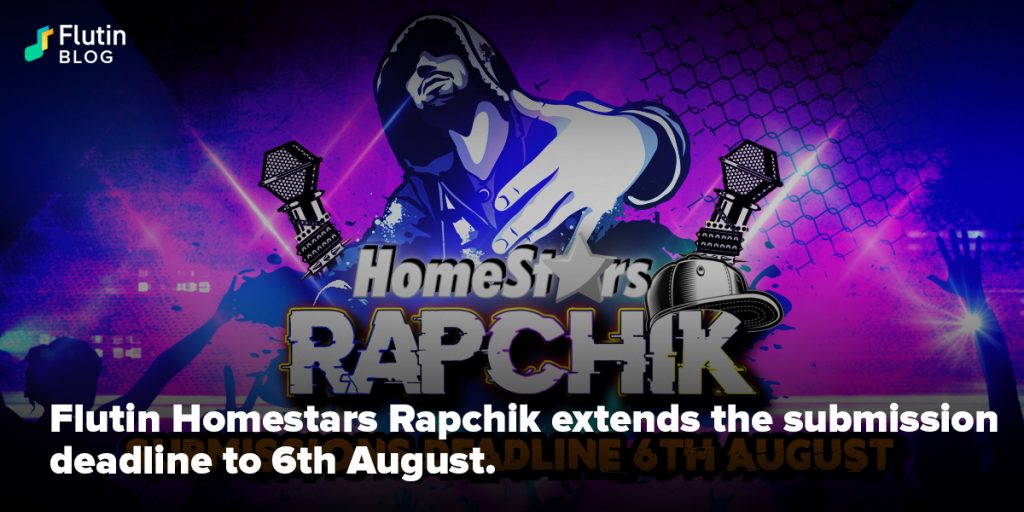 The entries for virtual rap talent show by HomeStars have been extended, so you still have a chance to submit videos for the ultimate rap battle and drop your talented beats to stand a chance and win exciting prizes.
The lockdown has undoubtedly made all of us restless, so do not worry we are here to your rescue. The deadline for submission has been extended till 6th August from the previous date of 31st July. All you hard working Indian rappers now can put extra efforts to become the ultimate rap star. We understand how exhausting the current situation has been on us, but there is nothing that has stopped us and we are here to make sure that nothing stops you as well. With the extension now, we will take more submissions and the competition will be a round of fire with the best Indian rappers.  
You can submit your entries on our official website and get an opportunity to get judged by talents like Sukhbir Singh, RCR and Rajiee M Shinde. We have recently discovered the potential and passion for rap, but the youth out there is lacking opportunities to showcase their talents, so we have done our part to provide you a platform, now it's your time to grab this stage and set it on fire. Bring your beats to blow us away and bat this season with raps to hope on.

HomeStars Rapchik by Flutin is here to put an end to the limitations of opportunities. We know we have got the best desi rappers and you know you have got what it takes to prove us right. We have created this platform to find out the best rappers and discover the potential of Indian underground rappers.
It is effortless to participate in the HomeStars virtual music contest:-
Submit your entry videos.
Let the judges decide the best out of you.
Leave everything on the voting.
Cherish the win forever!.
As it is said, "to work hard without thinking about the results," this is your chance to give out your hard work with the only intention of discovering. Not very often, it happens that you get an opportunity to sit at your home, in your comfortable environment, and participate in your dream contest. There is no feeling of fear and this will only help you boost your confidence. So what are you waiting for? Submit your entries now for HomeStars Rapchik – Rap battle.
HomeStars' preparations for the rap battle have surely been full of efforts and a step towards finding the real talent and potential and offer them a chance. In this pandemic, where every sector is either laying off or not hiring, we have the state to give out because you deserve it. All the participants will not only get an opportunity to get recognized but also win exciting cash prizes and materialistic gifts.

Wiz Khalifa, one of the best rappers in the world, rapped- " Every year I'm setting my goals and making sure I achieve 'em Boy, I'm here for a reason." Get your inspiration from these lines and all you rap seekers make sure this is your goal and this is your year. How passionately have you seen and listened to some of the best rappers like- Eminem, Jay-Z, Emiway, and Raftaar and wished to be one of those? Stop only dreaming and start chasing because this is your opportunity and stage to rule on.
Grab this opportunity from HomeStars Rapchik and put an end to your lockdown blues because this is surely going to change your life from dreaming to achieving. Download the Flutin app and set your musical imagination to real aspiration.