The Indian rap scene has greatly changed and one of the rappers responsible for it is Emiway Bantai. The creator of the iconic 'Machayenge' greeting, this Indian rapper, has proved what happens when you never give up on your dreams. From an underground rapper to one of the country's most famous rappers today, here's the journey of rapper Emiway Bantai.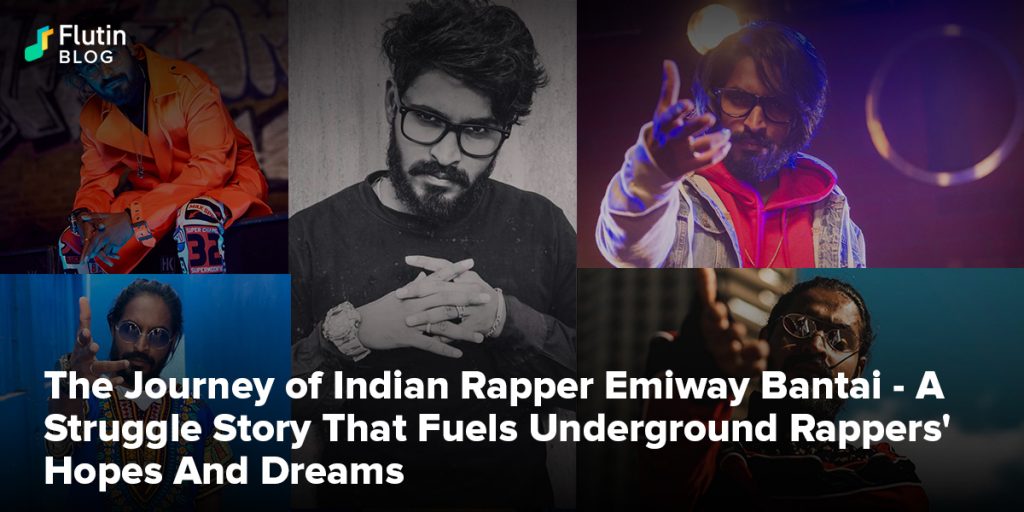 From the streets to international features, Emiway Bantai has come a long way by staying true to his talent and passion. However, his journey to being, arguably, the most popular and loved Indian rapper hasn't been easy. From facing several ups and downs to finally gaining recognition worldwide, here's the story of an underground rapper redefining the definition of 'top.'

The Initial Years
Born on 13th November 1995 in Mumbai as Bilal Shaikh, it's quite ironic that Emiway was a timid and quiet kid in school. That was the time when he didn't know anything about rap music. However, that turned around for the best when, one day in school, he heard his classmate rapping the lyrics of 'Not Afraid' by Eminem and he got hooked to it. From that day onwards, he would just keep listening to the song and sing it himself.


(Fact: Emiway adopted his name based on two rappers who inspired him – Eminem and Lil Wayne.)

The first Emiway Bantai song
Emiway was depressed about failing in his 12th grade. Rap music used to be his only relief during that time. It was then that he wrote his very first track 'Glint Lock' in English and released it, featuring his friend Minta, at the age of 17.

(Fact: Emiway can also speak Telugu and has released a song in that language titled 'Dhua Dhua.')

Emiway's independence
Emiway Bantai is known for being a fiercely independent artist. This sense of freedom stems from his early days as a struggling rapper. Hailing from a middle-class family, Emiway never took financial support from his family to support his rap career. He used to work in a Hard Rock Cafe to support his musical dreams.


(Fact: Emiway went to receive the Radio City Freedom Awards in Hard Rock Cafe in 2016.)

The first of a series of hits
Emiway, being heavily inspired by Eminem, used to rap only in English. After struggling hard for a year, it was his father who one day suggested he try his hand at Hindi rap songs to help locals better understand his message. And that was the turning point in his career. 'Aur Bantai…kya bolte tum…nashta pani chai mein cheeni kam' – his song started trending on YouTube and garnered enormous views. And this is how it all began. 

(Fact: Emiway's diss war with Raftaar, termed as the greatest diss war in the Indian rap world, changed the country's hip hop scene forever.)

A search for the next 'Emiway' of the country
Emiway has inspired hundreds of aspiring rappers to believe in their dreams. And Flutin has given these underground rappers a shot at making it all come true. HomeStars Rapchik, an ongoing rap talent show, is where the country's finest rappers are battling it out to launch their music career with Flutin. Catch the action live on Flutin's official website and social media channels every Saturday at 7 PM.