Everyone has undoubtedly heard Diljit Dosanjh's songs, but do you know how the singer-actor made it this far? Hailing from humble backgrounds, Diljit Dosanjh always had an inclination towards music. He fought his way to become a celebrated Punjabi singer and soon took over Bollywood and his vocal and acting skills. Here's Diljit Dosanjh's account of never failing to win a heart!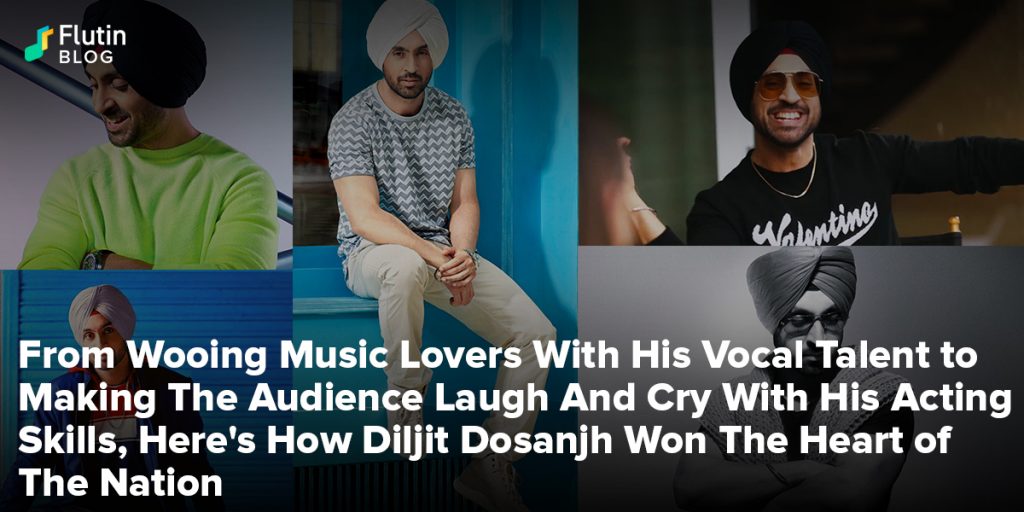 If you're a non-Punjabi person or someone who doesn't follow Punjabi movies and songs, Diljit Dosanjh indeed came across like a breath of fresh air who gave a stellar performance in the movie Udta Punjab. Also, he aced the reprised version of the song 'Ikk Kudi' from the same film. A search about this singer-actor revealed that Diljit is already a celebrated Punjabi singer and actor. And soon, you couldn't stop listening to Diljit Dosanjh's songs, which turned you into his ardent fan. So, what's the story of this Punjabi heartthrob? Here's his journey from zero to hero!

The Humble Beginnings

Born on 6th January 1984 to a now-former employee of Punjab roadways and a housewife, Diljit spent his initial years Dosanjh Kalan in the Jalandhar district of Punjab. He then moved to Ludhiana, where he completed his formal education along with school. While still in school, Diljit used to perform the religious music of Sikhs at local gurudwaras, thus kickstarting his music career.


The start of his professional music career as a Punjabi singer

Diljit's first album, titled 'Ishq Da Uda Ada', was released in 2004 and, since then, there has been no turning back. His third album, 'Smile,' in 2005, boosted his popularity in the Punjabi music industry. And from there, he went on to release numerous albums and hit singles one after the other each year, taking his popularity through the roof.

The Acting Breakthrough

It was the year 2011 when Diljit stepped into the world of mainstream Punjabi movies with his debut film The Lion of Punjab. Even though the movie tanked at the box office, his track 'Lak 28 Kudi Da' from the same movie, featuring Yo Yo Honey Singh, topped The Official Asian Download Chart published by BBC in the US. Diljit continued to act in and lend his vocals to the tracks of numerous Punjabi hit movies like Jinhe Mera Dil Lutiya, Jatt & Juliet, Jatt & Juliet 2, and more. He also continued to release his albums. Despite not being a trained actor, his 2014 film Punjab 1984 bagged the National Film Award for Best Feature Film in Punjabi.


The Rise to Prominence in Bollywood

Even though he had sung Bollywood songs like 'Pee Pa Pee Pa' from Tere Naal Love Ho Gaya, 'Main Taan Aidaan Hi Nachna' from Yamla Pagla Deewana 2 and more, he became a Bollywood star overnight with his spectacular portrayal of a no-nonsense cop in the movie Udta Punjab. With a worldwide collection of over ₹990 million, Udta Punjab became a commercial as well as a critical success. Since then, Diljit has portrayed his acting versatility by playing different characters in different movies and doing different genres of films.

Even after the worldwide recognition of his acting skills, Diljit says, "But my heart still lies in singing, and I'll always be a singer first." And we couldn't agree with him more. Install the Flutin app today to create your own playlist of all of Diljit Dosanjh's hit songs and share it with your friends and family.