The Best Songs of Indian Idol & Bigg Boss Fame Rahul Vaidya Which Solidify Our Love For His Talent
November 23, 2020
The infectious smile of Rahul Vaidya has had us swooning over him since he first appeared in Indian Idol in 2004. Fast forward to sixteen years later today when he's one of the favorites on the Big Boss show and nothing has changed, except the fact that he has gifted us with some amazing songs in these years. Today, we're going to take a look at some of the best Rahul Vaidya songs to date.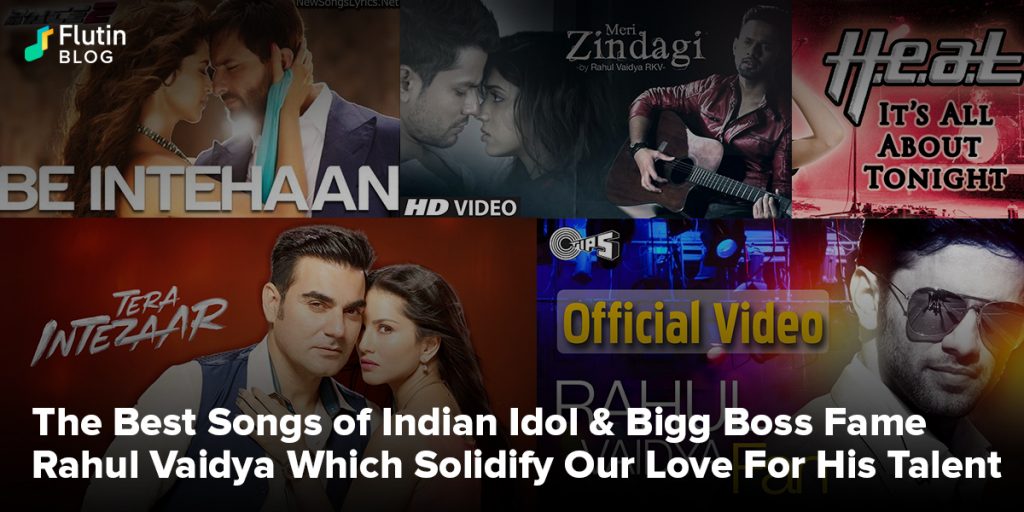 While Rahul Vaidya may not have won the Indian Idol back in 2004, he sure won the hearts of many with his musical talents. Today, he is one of the favorite contestants on the Big Boss show and he once again has us rooting for him. In his journey from Indian Idol to Big Boss, Rahul Vaidya has sung many great Hindi songs. Today, we have enlisted the best Rahul Vaidya songs for you to treat your ears!
1. Be Intehaan – Unplugged
We thought that nothing could be better than Atif Aslam moving our souls in the song Be Intehaan from the movie Race 2. But, Rahul Vaidya proved us wrong. He put his own spin to this hit track in its unplugged version and swept us away from our feet.


2. Fan
In 2014, Rahul gave us the summer party anthem that we didn't know we needed. It was no surprise that, upon its release, Fan became a major hit on YouTube.


3. Tera Intezar
Eight months after being the second-runner of Indian Idol, Rahul released his own album titled 'Tera Intezar,' whose music was composed by none other than Sajid-Wajid. While every track of the album is worth mentioning, the super hit title track has us admire his vocal skills even to this day.


4. Hello Madam, I Am Your Adam
If you thought Rahul was all about slow-paced romantic songs, then you need to think again. This track from the movie Shaadi No. 1 gave us a fun and entertaining way of impressing our crush.


5. God Promise Dil Dola
The super hit duo of Rahul Vaidya and Shreya Ghoshal was what was missing from our lives until it was released. This is yet another track that stands as proof of Rahul's versatility and outstanding vocals.


6. Meri Zindagi
This track, from the movie Bhaag Johnny, is one of the best performances by Rahul Vaidya. His vocal ranges send chills down our spines every time he hits the high notes. In this number, Rahul sure made love sound more magical and beautiful than ever.


7. It's All About Tonight
While Rahul can certainly master soulful songs, he can deliver a party hit as well. Collaborating with Sophie Choudry and Sunidhi Chauhan, this track from the movie Ishkq In Paris is a peppy hit number with a fantastic mix of English, Hindi and French lyrics.

Rahul Vaidya is indeed a multi-talented artist who deserves every bit of appreciation and recognition that comes his way. And while you root for the current Big Boss contestant, install the Flutin app and listen to his hit numbers to show your love and support!