One of the many changes catapulted by the ongoing pandemic is the rise of online events and live streaming for artists. International icons worldwide have turned to digital platforms to hold concerts cancelled earlier and hold brand new online events and performances. If you're new to the world of live streaming, here's how you can make most of the live streaming tools to generate revenue.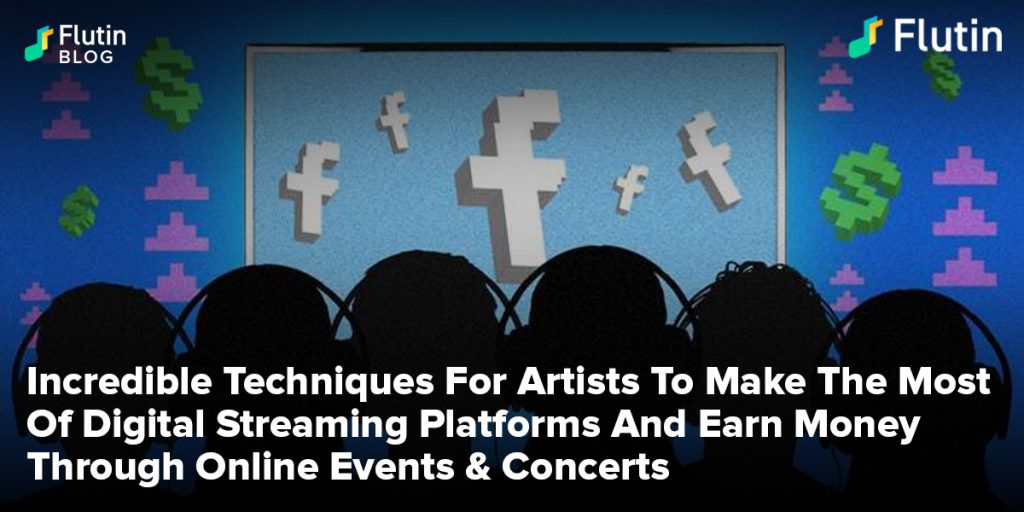 The pandemic has taken away the ability to hold live concerts from artists all over the world. These artists are now increasingly welcoming digital platforms to hold online events and concerts. Now, you may wonder that the enormous amounts generated by offline concerts are no match for the revenue generated via live streaming, especially if you're starting. But, in reality, it can actually be the other way round if you use the live streaming tools at your disposal strategically. Read on to discover how live streaming for artists can be financially rewarding. 
Don't just be stuck up on the stereotypical format of concerts. Run wild with your imagination and come up with unique ways to enhance audience engagement! 
While yes, the primary source of revenue is undoubtedly going to be the ticket sales and your main agenda would be to get your music across to as many people as possible. There are various ways to attract music lovers and get them intrigued to follow your music. You can perform cover gigs to put yourself on the map and make people take notice of you. That is because when you would be performing songs that are all-time classics or already a major hit, some (if not all) fans of those songs will indeed check you out. You can take this opportunity to impress them and get them to check out your own songs.
Split your concert into various experiences! 
Unlike offline concerts, performing online gives you full freedom to have the gig take shape or form your liking. Apart from your performance, you can schedule live Q&A sessions with your audience, sing songs requested by them and play some fun games with them. You can also start your own merch and hold giveaway events. Besides, you can take advantage of social media channels to interact with your audiences and give them a glimpse into some behind the scenes and your daily life. That was what catapulted the exponential growth of BTS.

Online streaming services and tools have been a boon for artists of all sorts. Just focus on making the entire event fun and engaging experience for your audience and you'll start to see revenue figures that will surely leave you stunned!