Monali Thakur has been the nation's sweetheart since she appeared on Indian Idol 2. Besides being a famous Bollywood singer, she's also an actress and a trained dancer. So, on the occasion of this versatile female Hindi singer's 35th birthday, we have put together a list of the best Monali Thakur songs for every mood and music lover!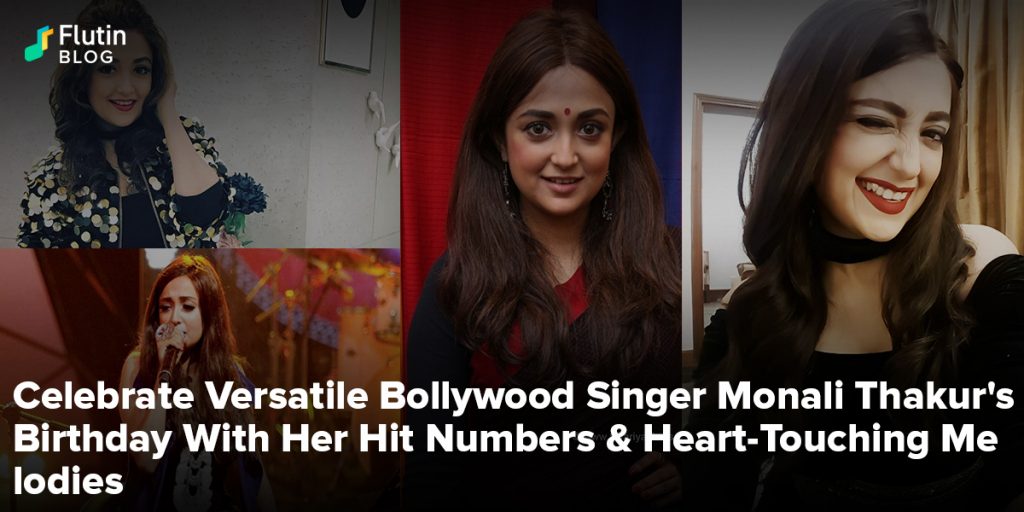 Born in a family of musicians where her father (Shakti Thakur) and her sister (Mehuli Thakur) are acclaimed figures in the Bengali music scene, we knew Monali Thakur was destined for great things when she first appeared on Indian Idol 2. Yet, this female Hindi singer managed to surprise the entire nation with her vocal charms and versatility and became an instant favorite. So, this year, in honor of Monali Thakur's birthday, we bring to you the best songs sung by this prominent Bollywood singer. 

1. Khwaab Dekhe
From the movie Race, this song was one of the first big breaks of Monali Thakur that became a raging hit overnight. Monali's raw and powerful vocals were the perfect match for Katrina's deadly moves.


2. Zara Zara Touch Me
That was the other track from the movie Race that made Monali Thakur a favorite among the youth. As soon as it was released, the track became a mandatory play at clubs nationwide. No one could have done a better job providing the perfect sensuous voice to Katrina's sensual dance and expressions.

3. Moh Moh Ke Dhaage
There's no doubt about the fact that Monali knows how to give people a catchy party anthem. But, she also knows how to make people emotional at her vocal cues. This soulful romantic number from the movie Dum Laga Ke Haisha won her the National Award for playback singing – well, there's no surprises there. To quote YRF productions, this track is a "magical rendition with an innate romantic feeling."


4. Sawaar Loon
Sawaar Loon, from the movie Lootera, led Monali to win the hearts of people of all age groups. It is arguably the most loved of all Monali Thakur's songs.

5. Aga Bai
After listening to Moh Moh Ke Dhaage and Sawaar Loon, we challenge you to listen to Monali's Aga Bai from the movie Aiyyaa. Yes, the versatility of her vocals truly blows your mind away. Monali's flow in this raunchy number hooks you in from the very first line of the song.


6. Cham Cham
With so many Bollywood songs with a rain dance theme already existing, we didn't think another would top that list. But, Monali proves us wrong yet again with this sensational track from the movie Baaghi.

7. Badri Ki Dulhaniya
Monali Thakur's energetic vocals in this track from the movie Badrinath Ki Dulhaniya make even the laziest of us get up and shake a leg on the dance floor.

Monali Thakur belongs to that category of rare singers who can turn any song of any genre into pure magic. Let's wish this talented Bollywood singer the happiest birthday by celebrating with her songs. Install the Flutin app to get this special birthday playlist ready to be shared and played.