Well, it's that time of the year again when you adorn your home with pretty diyas and twinkling lights, laugh with your loved ones while burning some crackers and click some mandatory photos that will find their way to your Instagram profile. However, we all know pretty well that Diwali celebrations are incomplete without a dedicated Diwali playlist. So, here are the best Hindi songs to jazz up your Diwali party and make it a memorable one.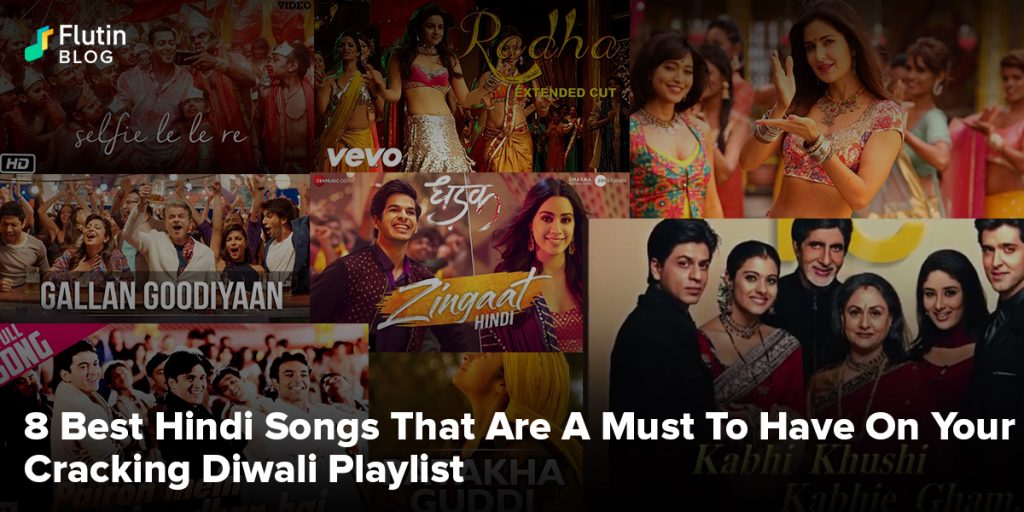 With Diwali right around the corner, we know you're busy decorating your house for the indoors Diwali party this year and planning your grand outfit for the day to look spectacular amidst all the sparkling lights. But aren't you forgetting something? Do you have your Diwali playlist ready? Music is the one thing that makes Diwali celebrations all the more lit. Besides, music is the life of any party. And if you haven't gotten your Diwali playlist ready yet, we have done it for you. These are the best Hindi songs to make your Diwali extra fun and special this year. 
1. Kabhi Khushi Kabhi Gham
The iconic scene of Jaya Bachchan waiting for Shah Rukh and SRK coming back home is legendary. And when you think of it, Diwali marks the celebration of Lord Rama returning to Ayodhya. Thus, it sets the mood perfectly.


2. Radha
This catchy dance number from the movie Student Of The Year is the perfect track for you to wow your audience and deliver a mind-blowing solo performance. Get ready to show off the brilliant moves of Alia this Diwali.

3. Pairon Mein Bandhan Hai
With Diwali as the backdrop, we see the lead heroes professing their love for their respective heroines in this song, with SRK's vibrant dhol playing at the end. And you can never go wrong with this one. It's definitely a wholesome song for your party, from the theme of love and festivities to pleasant beats.


4. Zingaat Hindi
If losing yourself to the beats is what you're looking for this Diwali after exchanging pleasantries and firing up some crackers, this track from the movie Dhadak will fire up everyone's spirits. This is one of those songs which completely immerses you in its energetic burst of music and moves you to dance as you've never danced before.

5. Gallan Goodiyaan
Yes, it's not meant to be a typical Diwali or any festival song for that matter. But, there's something about the way the characters of Priyanka, Ranveer, Anil and Farhan dance together as a family that makes you want to dance with your loved ones as well.


6. Selfie Le Re
Let's face it: you're going to click a lot of selfies and rightly so. Pictures help capture the memories and keep the essence of a moment well spent alive. So, why not have a dedicated track for it? You can even come up with a challenge like every time the word "selfie" is mentioned in the song, everyone present has to take a selfie with at least one other person.

7. Patakha Guddi
A patakha song is a must for the festival where patakhas are a crucial part.


8. Nachde Ne Saare
And just when everyone might think the party is over, play this track to surprise them and remind them that it has just begun.
Things have been tough this year and, hence, God knows we deserve a break to celebrate before going back out there to battle again. Get the Flutin app to have these Hindi party songs ready for the big day and we wish everyone a happy and safe Diwali!