Online events have become the new normal these days to ensure the safety of everyone involved. If you want to hop on this train, you must be in a pickle regarding which platform to choose. Why don't you multi-stream instead? Yes, you can choose multiple platforms to stream simultaneously. Read on to discover what you can gain from multistreaming and whether it is the right choice for you.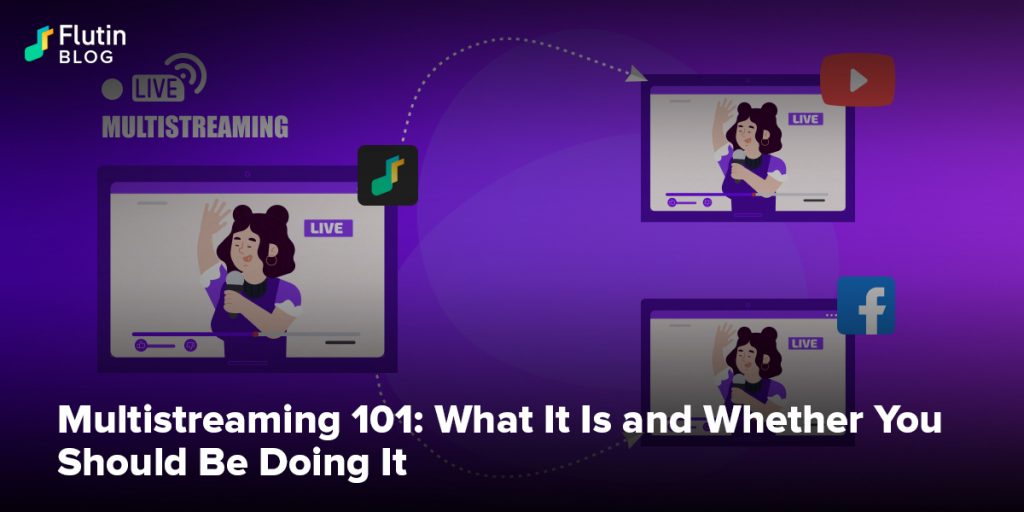 When the pandemic has rendered us incapable of holding offline events and shows, streaming platforms have been a boon in helping people continue doing what they love and share their talent with their audiences. However, you must be having a hard time figuring out which streaming platform would be the best for you. Why choose one? We say choose all. Yes, you can select multiple platforms to stream your online performances simultaneously.

How Multistreaming Can Benefit You!

Simply put, multistreaming means streaming your online events to multiple platforms at the same time. For instance, streaming your content on Facebook, YouTube and Instagram at once. This type of streaming has one significant and obvious benefit, i.e., reaching a wider audience base. However, there are other benefits to it:


Reach out to new viewers – Multistreaming increases your chances of being noticed by new audiences. That works out best for you since you would be reaching out to potential followers rather than having them reach out to you.
Enjoy what each platform has to offer – Each streaming platform is popular among distinct types of viewers. For instance, YouTube helps you reach audiences globally, while Facebook works best for local communities.
Gain valuable insights – Multistreaming can be a great way to find out who enjoys your content more and where they are the most active. That will help you focus your efforts towards these audiences where the conversion rate is significantly higher.
Save your precious time – Multistreaming helps you save valuable time that would otherwise have been wasted downloading and re-uploading your content to different channels. Therefore, it allows you to be more efficient in distributing your content.

Is Multistreaming The Right Option For You?

Generally speaking, multistreaming works out for the best with most people who choose to do it. However, one shouldn't go ahead blindly without chalking up a proper plan. If you strictly identify yourself as a YouTuber, your content becomes your own product and it's probably not a good idea to share it on other platforms. In that case, your focus should be on driving new audiences to your YouTube channel.


On the other hand, if your content is independent of the platform you stream in, you can draw maximum benefits from multistreaming. However, it's not a good idea to jump to multistreaming if you have no streaming experience. We recommend you stream to a platform first, gain a bit of streaming experience, research every platform you wish to stream to, know what they can offer, and know the type of audiences you would be streaming to.
Summing it up, one can tell that multistreaming will lead to more viewers, audience engagement and ultimately, more following. Therefore, multistreaming is something that you should consider.
You can catch many empowering songs on Flutin First YouTube Channel.