Before making his Bollywood debut, Diljit Dosanjh already had a few Punjabi hit songs to his credit and named himself in the Punjabi music industry. But, when we saw Sartaj Singh in Udta Punjab, we knew that our hearts had been stolen. However, there's more to this Punjabi heartthrob than meets the eye. Today, we present to you 7 unknown facts about our beloved Gabru that will leave you in awe of him.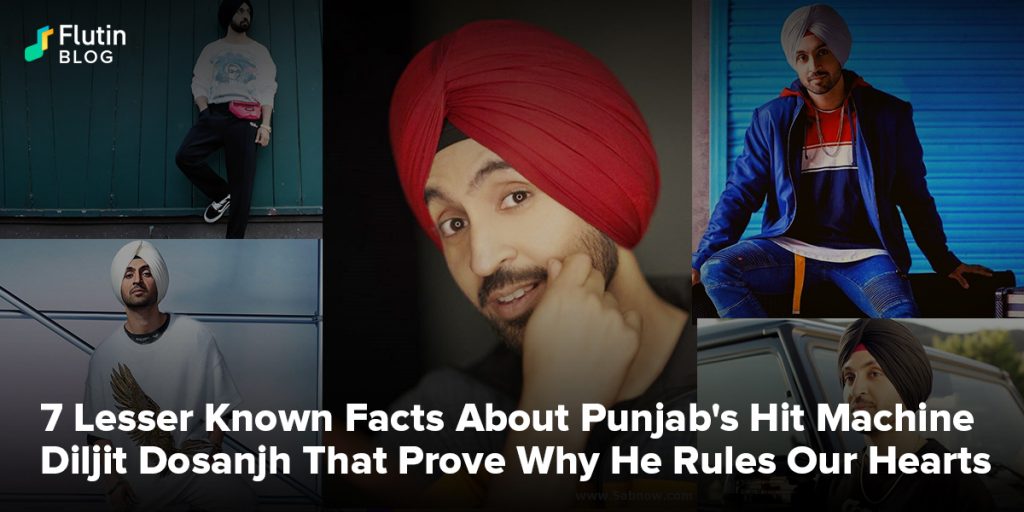 Diljit Dosanjh's movies and songs are undoubtedly a significant hit in the world of Bollywood. The actor-singer is even a big name in the Punjabi music industry. What makes him a truly special star is his down to earth persona and his love for his roots despite global popularity and fandom. Today, we will take a look at 7 incredible facts about Diljit Dosanjh that you might not be aware of. 
1. Daljit was the initial name of Diljit

Diljit was initially known as Daljit Singh. Upon releasing his first album in 2000, he changed the spelling of his first name to "Diljit" – a name well suited for a person winning people's hearts all over the world.

2. Fans call him 'The Urban Pendu"

"Urban Pendu" refers to a person who hails from a village with a humble background but has a lot of style and stagger. And fans have rightly given Dosanjh the name as an ode to his pure nature, which he has accepted with an open heart.


3. The winner of hearts has a big heart himself

Apart from being a rare gem in the entertainment industry who keeps it raw and real, Diljit is one to spread the love that he receives. In 2013, on his 29th birthday, Diljit launched the Saanjh Foundation – an NGO that supports orphanages and old age homes to help the underprivileged.

4. Diljit is a person who keeps his private life private.

Diljit is one who doesn't like to talk about his personal life. Rumor has it that he is a family man with a son. Opening up in an interview, Diljit revealed how he didn't want his family to face his work's consequences.


5. Diljit is a big fan of Kylie Jenner

It's the youngest daughter of Bruce Jenner (now Caitlyn Jenner) that has the heart of this Punjabi heartthrob. Diljit's song "Do You Know" was inspired by her.

6. The actor-singer has two clothing brands in his name

Diljit's unique style is massively popular among his fans – girls go gaga over him and boys try to emulate his swag. That has led to him having two clothing brands in his name – Urban Pendu and WEARED 6.

7. His love for sneakers is limitless

Yes, you read that right – Diljit is obsessed with collecting sneakers. The most expensive one in his collection is the Adidas Yeezy 750 Boost. Want to guess its price? Well, save your breath as you're never going to get close – it costs approximately six lakh rupees.

Diljit Dosanjh is an exceptionally pure talent who deserves all the love and respect that he gets. Install the Flutin app and show your support for this extraordinary personality by listening to his Punjabi hit songs.