It's been over two decades since the release of "Ishq Tera Tadpave," but it's still a must-have in party playlists. The journey of the man behind this timeless hit, Singer Sukhbir Singh, has also been such a roller coaster. Read on to know about his life journey and how our Prince of Bhangra became an icon of the Punjabi music industry.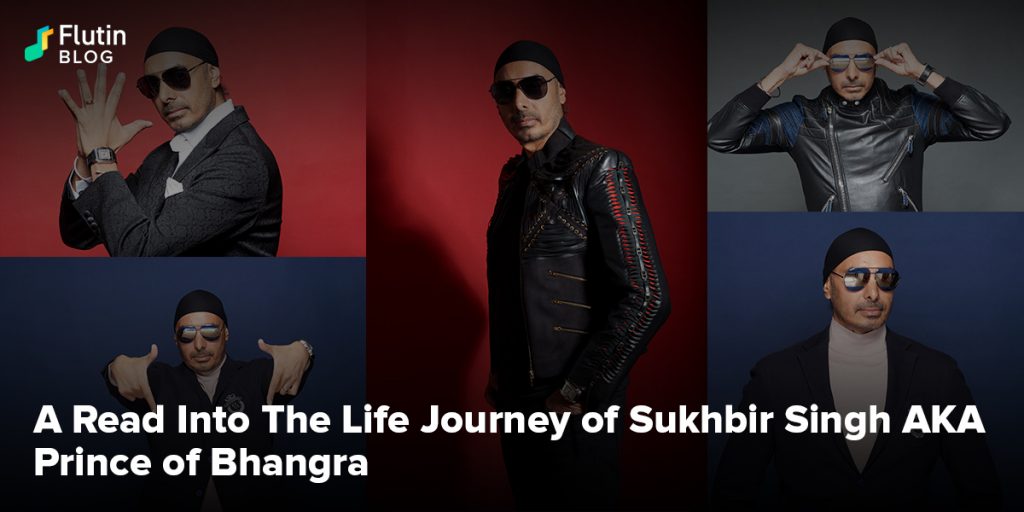 Only a handful of people possess the talent and the ability to retain their audience's love and support for years to come. And one of them is the heartthrob of the Punjabi music industry – singer Sukhbir Singh. Today, we will take a peek into our Prince of Bhangra's inspiring life journey and check out some unknown facts about him.
Back In The Days
Although born in Jalandhar, Punjab, Sukhbir Singh's family moved to Nairobi, Kenya, when he was just 3 years and, thus, brought up there. His father was a priest whom he used to accompany the gurudwaras to sing shabads (hymns or sections of the Holy Text). After spending twenty years in Nairobi, singer Sukhbir Singh started recording in 1991 and later moved to Dubai the next year.

The Musical Journey To Fame


In Dubai, Sukhbir Singh recorded his first-ever album, New Stylee, which went on to win awards for the best debut album, best music video, and best vocals. And the rest is history. He released one hit after another and quickly became a rising star in the Punjabi music scene. With a juxtaposition of rap, reggae and techno, Sukhbir soon became known as the Prince of Bhangra. The iconic "Ishq Tera Tadpave" catapulted his fame to another level and there has been no looking back since. Sukhbir has also been no stranger to Bollywood, having lent his voice to tracks like the superhit "Dil Laga" from Dhoom 2.

Interesting Facts About Our Prince of Bhangra

Before walking into the world of music, Singer Sukhbir Singh had aspirations to pursue Information Technology.
Despite being known as the master of Punjabi pop music, Sukhbir himself prefers to listen to ghazals.
Punjabi and Hindi aren't the only languages he knows and can sing in – Arabic, English, Portuguese, Spanish and Swahili are also on that list.
He holds an immense interest in flying and wishes to one day learn how to fly a plane.

Sukhbir Singh is truly a living legend whose remarkable milestones in life and career give thousands the courage to dream big. If you, too are a fan of the Punjabi megastar, watch out for his upcoming track (releasing soon) which is going to make your heart groove. Besides, you can install the Flutin app to have your own Sukhbir Singh playlist ready to make your day!