Sukhbir Singh, the shining star of the Punjabi music industry, has quite the reputation of releasing one banger after another. And, this time, the Prince of Bhangra has delivered a blockbuster number that will keep you on the dance floor for years to come.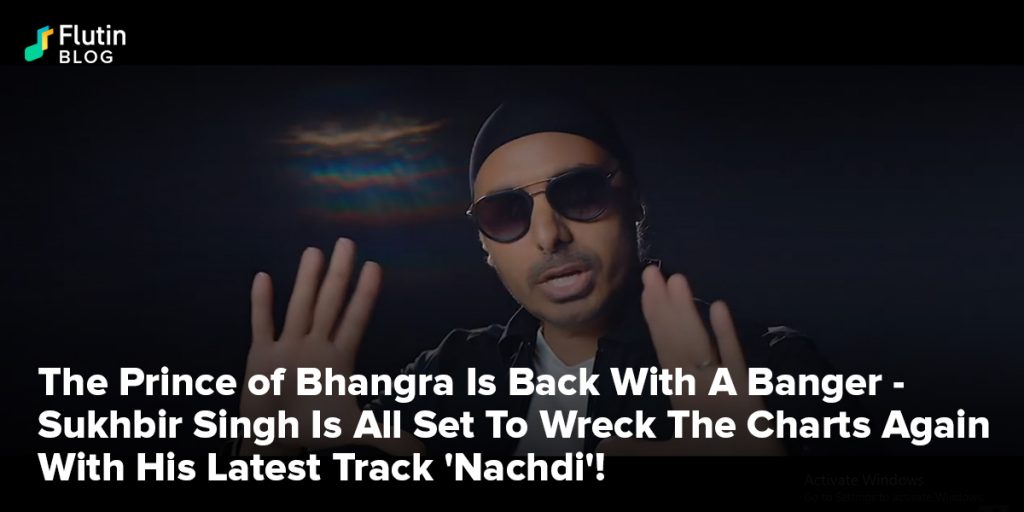 Let's be honest – we have lost count of how many times "Ishq Tera Tadpave" came on and we couldn't resist but give ourselves up to the bodily motions. Such is the charm and talent of singer Sukhbir Singh. Well, the Punjabi superstar certainly needs no introduction – the king of Punjabi pop, the master of rhythm and the ruler of catchy beats undoubtedly holds a special place in all music lovers' hearts. And that is why fans all over the world are going crazy right now – Sukhbir is back with a track that's set to blow your minds.

Nachdi: The Most Anticipated Track Of The Year

If you have heard even a single song of Sukhbir Singh, you know what the man can produce when he puts his heart and soul into it. And this time, he has redefined "hit songs" – his latest track is all ready to be a must-play at every happy occasion. Even though it's a classic from Sukhbir Singh, you will still find surprising new elements to the song that perfectly blends with the modern world.

Pulling off his legendary Bhangra moves and beats, the track has directly come from the singer's heart – he is the man behind the lyrics and the composition. It features rapper Arjun who spits fire in English. The video also features talented dancers from all around the world, grooving in their own accord to instill authenticity and relativity for people across the globe. 

Sukhbir Singh's Biggest Hits

While we indulge in the most anticipated track of the year, let's take a look at the superhit tracks of Sukhbir Singh so far:

Ishq Tera Tadpave: This one is arguably the best party anthem of all time. Transcending generation gaps, this track has remained a favorite among party-goers and event planners.
Gal Ban Gayee: Sukhbir Singh used to rule the charts back in the 90s and this was the song that sealed the top spot for him.
Balle Balle: The nickname "Prince of Bhangra" didn't pop out of thin air – the singer's incredible potential in Bhangra music was recognized nationally. And this is the track that stands proof of it.
The list could go on and on. And Sukhbir Singh has added yet another one to his bashing hit list. Go check out his song today and we guarantee you won't be disappointed. Install the Flutin app to listen to Sukhbir Singh's greatest hits 24/7 for free.