A distinct mellifluous voice that has been enchanting the audience with soulful melodies, Mohit Chauhan is far from a stranger to even those people who do not regularly follow the entertainment industry. He is an incredibly famous Bollywood singer who has given us more than hit songs – he has blessed us with ballads that speak our heart's deepest emotions. Today, we're going to take a look at 7 lesser known facts about this Hindi playback singer.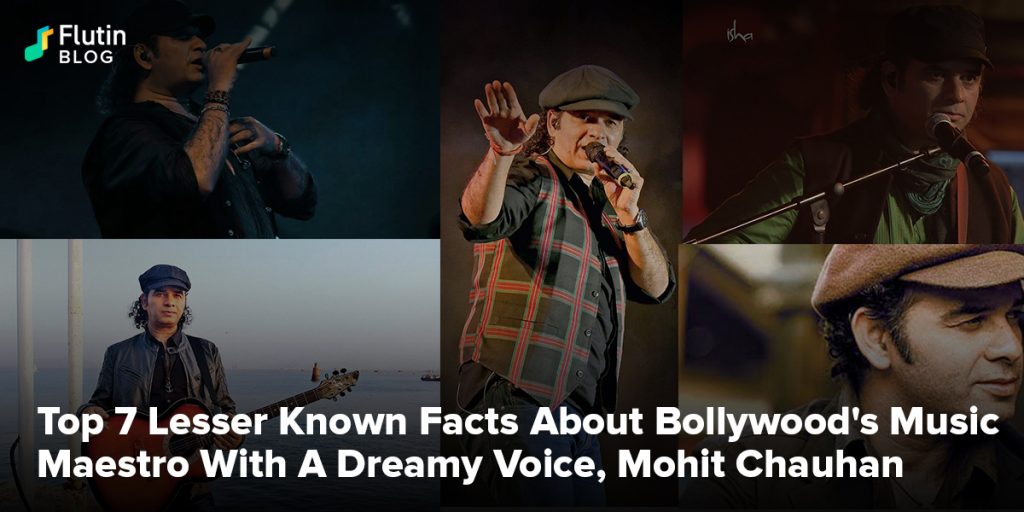 Hindi playback singer Mohit Chauhan has a kind of voice that can totally immerse you in the song and carry you away to a land where his songs embrace you like the sweet summer breeze. Yes, the Mohit Chauhan songs have that kind of mesmerizing effect. However, a lot is riding underneath his mellifluous vocal waves that you might not be aware of. Let's dive into 7 lesser known facts about this famous Bollywood singer.

1. Bollywood isn't Chauhan's first gig
Many of you might have come to know about Mohit Chauhan from Bollywood movies. However, that's not how he started his musical career. Chauhan used to be a member of the band Silk Route, which became quite famous. The band disbanded around the early 2000s.

2. … and he misses being a part of the band

Mohit Chauhan describes being in a band as being a part of a small, closely-knit family that involves travelling together, working together and spending quality time with each other. However, he says this doesn't mean he intends to join one.

3. He is born with his talent
This one will definitely take you aback, so be prepared. Mohit Chauhan has never had any formal training in music. He taught himself how to sing as well as play a bunch of other instruments like guitar, flute and harmonica.

4. Even Chauhan had to wait for his luck with A. R. Rahman

Mohit Chauhan met A. R. Rahman at an award show wherein he expressed his interest in working with the singer. However, it took five years for the legendary composer to take Chauhan on board finally. To this day, Mohit claims that the wait was worth it.

5. According to him, Kishore Kumar is the true rockstar
Mohit Chauhan looks up to Kishore Kumar and immensely respects him as a multi-talented individual who was authentic in his art. And like the late legend, Chauhan also wishes to try his luck at acting.

6. The inspiration behind his solo album 'Kalam'

Mohit Chauhan's solo album 'Kalam' actually consists of an extraordinary anthology of poems written by (yes, you guessed it) Dr. A. P. J. Abdul Kalam.

7. Mohit Chauhan's plan B
Mohit Chauhan has made quite the name for himself in an industry where cut-throat competition is an understatement. Had he not ended up as a musician, he claims that he would have been a farmer because of his love for mother nature.
Mohit Chauhan is a name that instantly connects to heart touching love anthems and powerful ballads that engulfs the listener. And such an experience is every music lover's euphoria. Install the Flutin app today to listen to the timeless masterpieces by this god-gifted singer.