Cardi B gave the cybercitizens a double dose of excitement on 1st February 2021. The 28 year old American rapper sent fans into a frenzy with the latest teaser of her big announcement video. However, that's not all that caused her followers to go wild, especially the desi fans. The video featured the song 'Kaliyon Ka Chaman' playing in the background. Read on to know the full story.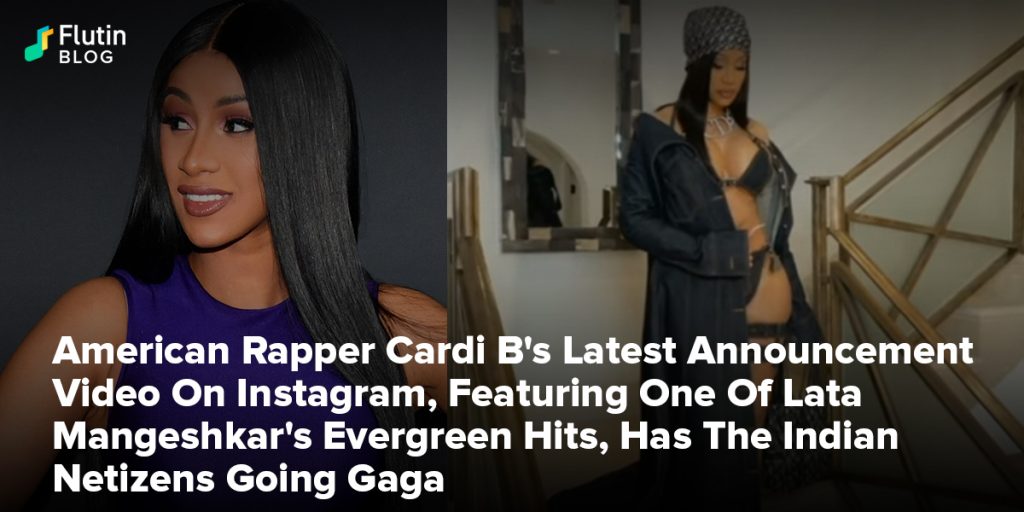 "I got an announcement to make… byeee!" That's all Cardi B had to say in her 12-second long social media post. And that's all she needed to take the internet by storm. The Grammy Award-winning American rapper posted a short video teasing a big announcement. Despite being dressed in black and bold attire, her looks had nothing to do with her going viral. After she was done teasing the arrival of something big in the first half of the video, she was seen walking down the stairs and out of the frame while Lata Mangeshkar's superhit song 'Kaliyon Ka Chaman' from the 1981 movie Jyoti played in the background. And that's what caused the internet to explode. 

How did the desi netizens take it?


It's no wonder that Cardi B's music is quite popular in our subcontinent. However, it seems like this little gesture from the Bodak Yellow rapper was all the desi fans had been waiting for. The post garnered millions of views on Instagram and thousands of likes on Twitter with comments pouring everywhere. "Was not expecting a Cardi B x Lata Mangeshkar collab this evening" was the reaction of one Twitterati, while another one wrote, "my brown people. please tell me I'm not tripping but is that Lata Mangeshkar was singing in the back???".

What was the big announcement about?

The big tease was actually about Cardi B's upcoming new single, 'UP', that will release on Friday. How do we know for sure? Well, she had shared the cover art for the song on social media with the caption, "My new single "UP" drops this Friday! LETS GOOOOOO! #Up."
I got a announcement to make tomorrow 📢 pic.twitter.com/5pVtJShEgg

— iamcardib (@iamcardib) February 1, 2021
Whether it was done intentionally or she happens to be a huge fan of Lata Mangeshkar, there was only one outcome – Cardi B's desi fans feel more connected to her while she gave them more than they could ask for. If you, too enjoy Cardi B's songs, then install the Flutin app to discover the best of her music.