The highly anticipated Flutin Live has now been launched. Aspiring artists can now stream their performances on multiple platforms simultaneously and enjoy a host of other features and benefits explicitly designed to give emerging artists a platform for a fruitful streaming experience.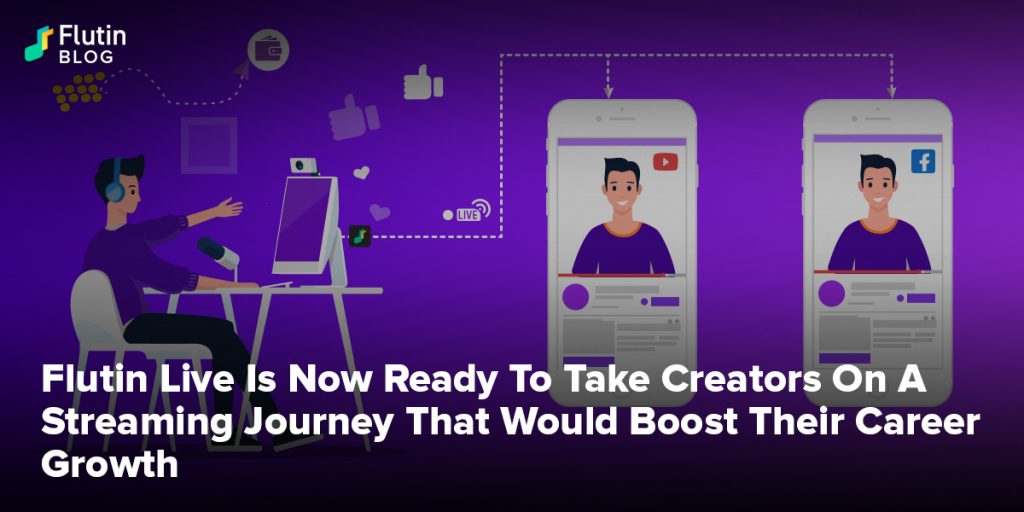 Ever since the pandemic hit the world, the live streaming industry has witnessed groundbreaking growth and popularity. And this scenario is likely going to prevail in the near future. In line with our mission to help budding artists have their talents duly recognized, Flutin came up with the concept of a live streaming platform, Flutin Live, wherein users will enjoy cutting edge features that will accelerate their pace towards success. And this concept has now been turned into a reality as the live streaming tool that artists have been eagerly waiting for has finally been launched.
Discover the world of seamless stream


Flutin Live's user-friendly interface has been expertly developed to ensure that creators can avail the services easily and in no time. Its intuitive features guarantee a revolutionary streaming experience that keeps the artists and audiences coming back for more. Solely developed to fuel the passions of creators from all genres and backgrounds, Flutin Live is now set to make their dreams come true.

Unlock innovative features that turn the odds in your favour

When done right, online performances can take an artist to unimaginable success levels by showcasing their talent in front of the whole wide earth and enabling them to earn the big bucks to support their calling. Here's a glimpse into the wonderful world of next-generation streaming:

Stream on various social media platforms like YouTube, Facebook, etc., simultaneously while streaming on Flutin Live by connecting your social media channels and tap into your followers everywhere.
Explore a bunch of ways to monetize your live performances and further your art. For instance, your audience can offer you virtual giftsduring your performance, which will be credited to your account, you can sell tickets of your shows and events, etc.
Develop a personal connection with your viewers by hosting various interactive sessions, chatting with them via comments, playing their requested songs, and so on to keep them engaged and wanting more.
The icing on the cake is that you get to set up your profile and stream for free!

The Flutin Live can bridge the gap between your dreams and reality. Set up your account today and start streaming instantly to open the doors to a shining future as an artist.