The name Atif Aslam is enough to fill your heart with his distinct smoky voice. The Atif Aslam songs are undoubtedly favourites among all music lovers. However, there's more behind his handsome looks and soothing voice than meets the eye. Today, let's dive into 10 interesting facts about this charming birthday boy.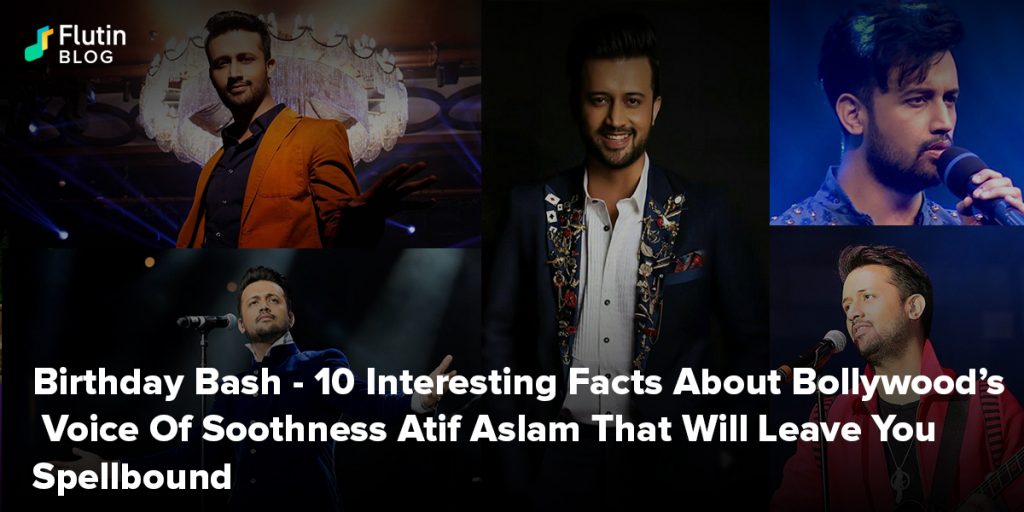 Atif Aslam's distinctly mellifluous vocals have turned non-music lovers into music aficionados. Today, he is one of Bollywood's most loved singers. Atif Aslam's songs are always an instant hit among the youth and elderly alike. Such is the charm of our beloved birthday boy. Let us all go "Happy Birthday Atif Aslam" together and take a look at 10 interesting facts about him.
1. Music Wasn't The Plan But The Fate

Finding it hard to believe given his enigmatic vocals? Well, it's true. He initially wanted to become a cricketer and was a part of the U-19 cricket team of Pakistan. However, fate had him to leave the ball and grab the mic.

2. Remarkable Achievements

Atif has won a host of awards throughout his career. However, the singer considers one such achievement as an unbelievable honour – being the youngest person ever to receive Tamgha-e-Imtiaz in Pakistan.


3. The Brains

A person usually passes the 10th grade when he or she is 15-16 years old. However, Atif completed his matriculation at just 14 years of age.

4. Global Recognition

Atif's charms are not restricted to India and Pakistan. In fact, he has been awarded with the Brandlaureate International Brand Personality Award in Malaysia. His American debut film "Man Push Cart" has also received awards.


5. Favorite Series

Like many of us, Atif Aslam is a huge fan of the popular television series F.R.I.E.N.D.S. Could we BE anymore excited?

6. Hidden Talents

If you think singing is the only trick Atif has got under his belt, then you need to think again. Apart from having been a great cricketer, Atif is also an actor and likes to sketch during his free time.

7. Youngest Sibling

Atif is the youngest of all his brothers. He has three brothers. The eldest one, Shahzad, is a photographer. The second eldest brother, Shahbaz, is the designer of Atif's clothes. And Sheraz, the third brother, is responsible for Atif's fan pages and websites.

8. Love Life

After dating and wooing for seven long years, Atif married his college sweetheart Sara Bharwana. Talk about being persistent and loyal.

9. Signature Move

Atif has a rockstar move under his sleeve that he pulls out during live shows – the Backward Bend. Catch him in the act the next time you see him live.


10. The Rumor

And lastly, we would like to conclude this list by breaking a myth. There was a rumor that spread around like wildfire that the singer has throat cancer. We are here to say that it is totally not true.
So, there you have it – the 10 most fascinating facts about Bollywood's voice of romance. Don't forget to install the Flutin app to listen to some amazing Atif Aslam songs to celebrate his birthday.