Soothing Hindi songs actually work wonders when it comes to making the soul feel at ease. If you regularly face trouble falling asleep at nights, sleeping songs can help you calm your mind and feel at peace. Check out our list of the best Hindi relaxing music tracks to help you fall asleep better at night.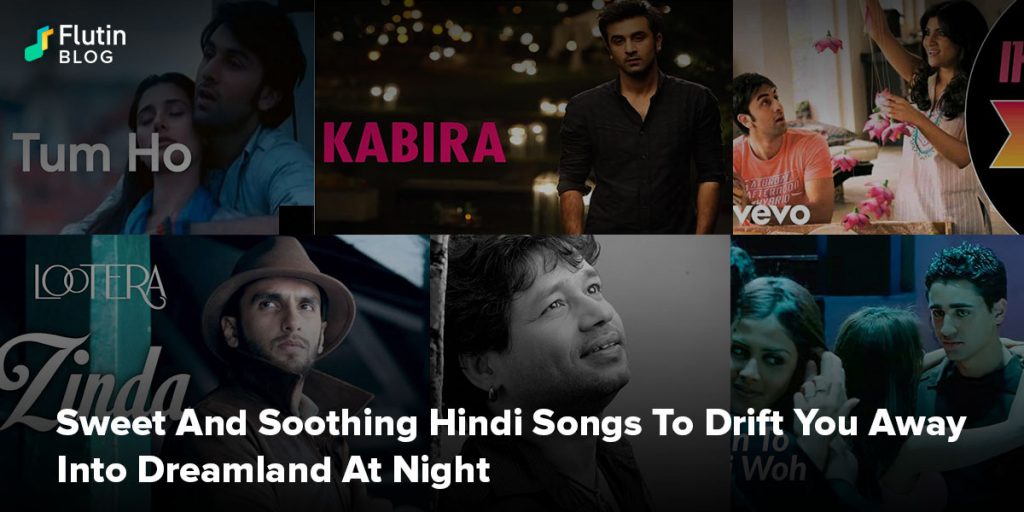 You are laying down on your bed with your eyes closed. It's quite late but you can't seem to fall asleep. Life's troubles and your concern about the future wouldn't let your mind be at peace. Do you often find yourself in such a situation? Stress and concerns are a part of life. But, you need to ensure that your sleep pattern remains healthy. This is where Hindi relaxing music comes in. Over the years, Bollywood has produced numerous soft sleeping songs that can bring solitude and serenity to your mind. Here's our list of the best soothing Hindi songs to help you sleep at night.
1. Tum Ho


Mohit Chauhan is the go-to voice when it comes to sleepy Bollywood songs. His unique voice brings in a depth of soulfulness to the ears of the listeners that help them feel relaxed. This masterpiece from the movie Rockstar is definitely one such song.

2. Zinda Hoon Yaar


Amit Trivedi is another such extraordinary singer whose soothing vocals will calm your mind right away. This track from the movie Lootera is a heartfelt song that will carry you away in a quiet land where no one will bother you.

3. Allah Ke Bande Has De


This is one of those perfect sleeping songs that fill your mind with hope and positivity. No matter what, tomorrow will come and you will rise again. This touching message really gives you courage and Kailash's mellifluous voice certainly brings peace.

4. Iktara


There are some Bollywood songs that leave you mesmerized by their deep lyrics and touching beats. And Iktara is definitely one of them.

5. Kabira

Though it's kind of a sad song, Kabira is one of the most emotional songs that deeply leaves you in thoughts. It's definitely a song to add to your midnight playlist to provide food for deep thoughts that ultimately help you fall asleep.

6. Phir Le Aya Dil

When talking about heartfelt vocals, it would be a crime to leave out Arijit Singh. He poured his soul into this lovely track from the movie Barfi! that is nothing short of a treat for our heart and ears.

7. Kahin Toh Hogi Woh


Though there are countless melodies from A.R. Rahman that deserve to be on this list, we had to pick one and this track from the movie Jaane Tu Ya Jaane Na was the one. Just close your eyes and pay attention to the lyrics – you'll be instantly taken away to a world filled with profound moments with your loved ones.
These were our pick for the best sleeping Hindi songs to listen to at night. You can discover more on the Flutin app and create your own playlist of such soft, soothing songs to bring tranquillity to your anxious heart.