Beginning his career from scratch, actor Sonu Sood has won the hearts of many by his convincing performances as protagonists and antagonists alike. But, at a time when even the government had turned its back on the migrant workers, Sonu Sood emerged as their guardian angel by arranging transport facilities to get them safely back home and helping thousands of others in need to fight the pandemic. Today, we honour this real life superhero and take a look at this Bollywood superstar's journey so far.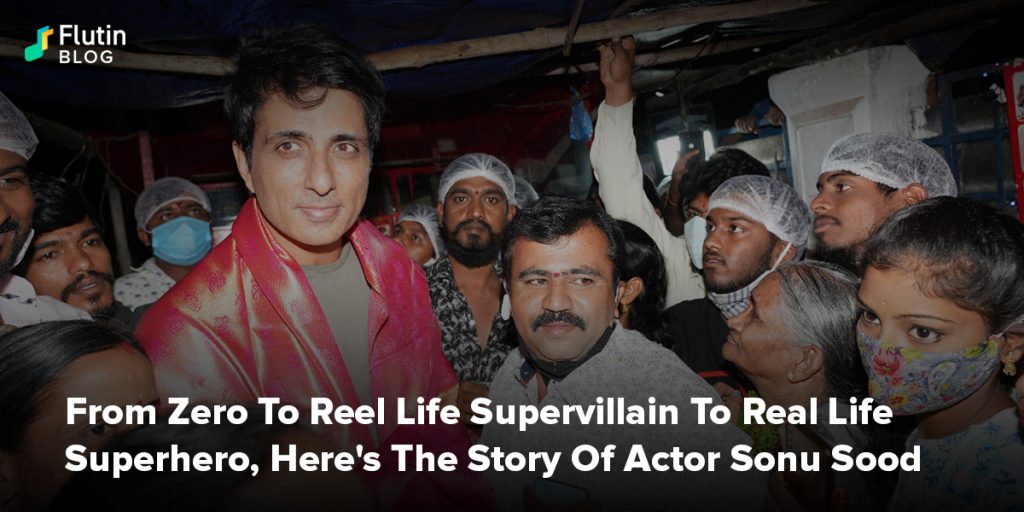 The Sonu Sood news have been flooding the social media and news channels ever since the pandemic began. This incredible Bollywood superstar became the literal saviour of the vulnerable during the pandemic. Sonu Sood helped migrant workers return home and arranged for food and shelter for thousands of people amidst the lockdown. And he continues to help the needy in any way he can till this day. Let's dive into the inspiring life journey of actor Sonu Sood. 

Humble Beginnings

Sonu Sood was born and raised at Moga in Punjab. His mother used to be a teacher while his father was the owner of a textile business. He did his schooling from Sacred Heart School, Moga. He also has a bachelor's degree in electrical engineering from Yeshwantrao Chavan College of Engineering in Nagpur. Despite such educational achievements, fate had something else in store for Sood.

Starting from Scratch

While Sonu Sood did pursue engineering, he discovered that his true passion lay in acting when he participated in various modelling events in his college. After graduation, Sood moved to Mumbai to pursue acting. However, he decided to take it slow and do it the right way when he began his career as a model. Like hundreds of others, Sood used to drop his headshots to casting directors in the hopes of getting noticed.


All this while, he used to support himself on a salary of just Rs. 500 and live with six boys in a single room kitchen apartment. He bagged his first acting job in a Tamil movie titled Kallazhagar and the rest is history. So far, Sood has done movies in Hindi, Tamil, Telugu and Punjabi and has starred in blockbusters like Jodhaa Akbar, Singh Is Kinng, Dabangg, Happy New Year, Simmba and more.

Philanthropic Endeavors

The sudden nationwide lockdown in March of last year spelled chaos and fear amidst the poor people. However, Sonu Sood emerged as their lifesaver when he helped over 15,000 migrant workers return home safely and arranged food and shelter for another 45,000 people. His efforts have been recognized by the United Nations Development Programme when he was awarded the SDG Special Humanitarian Action Award for his philanthropic undertakings.


But, this is not something new. Sood has been known to deeply indulge in acts of kindness and charity. In the past, Sood has supported the less privileged through numerous initiatives and raised his voice against the issue of drug addiction in his home state. He has various initiatives in place for acid attack survivors, differently-abled people and other groups and continues to provide enormous support to them.
It's hard to earn money. But it's even harder to spend that money for others and not yourself. For Sonu Sood, the latter has never required a second thought. Not only is he a stellar actor and producer but also a great humanitarian who makes India proud. Let's celebrate this legend's work by listening to his tracks on the Flutin app.