Bollywood has never refrained from giving us festive songs to rejoice in celebration. And Eid songs are no exception. Muslims all across the world celebrate the end of the holy month of Ramadan with Eid-Ul-Fitr and Bollywood has produced many Eid Mubarak songs to commemorate this holy occasion in due manner. Check out our list of the best Bollywood Eid Mubarak songs to add to your Eid 2021 playlist.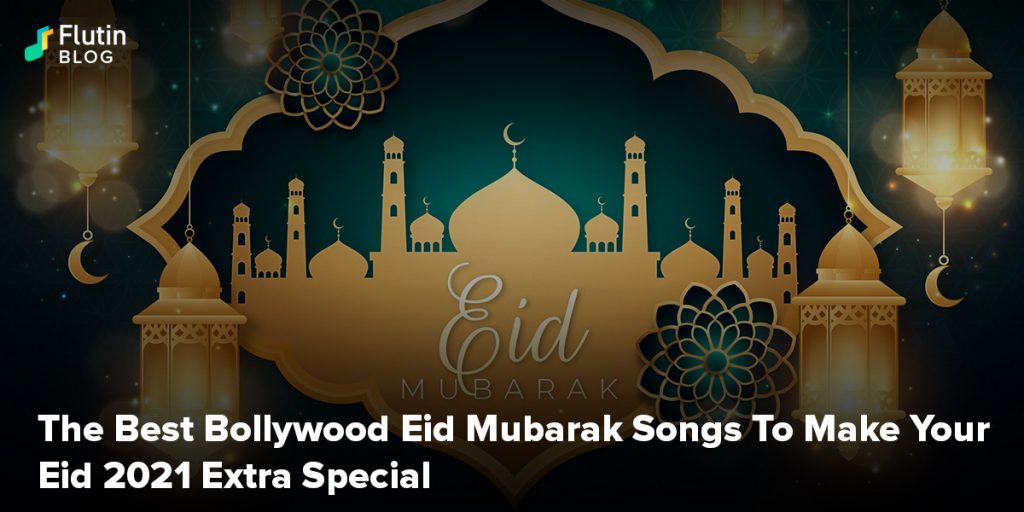 Music is a universal language; it spreads across every culture and religion to unite people in celebration. Bollywood has time and again proved the place music holds in making festivities a special memory by giving us songs that celebrate the uniqueness of each religious occasion. And Eid songs are a big part of this phenomenon. There are incredible Bollywood Eid songs that artistically capture not only the sentiment behind this joyous moment but also what this special day means for Muslims all over the world. So, here are the best Bollywood Eid Mubarak songs that you cannot miss for your Eid 2021 playlist.

1. Noor-e-Khuda


This heartfelt song, from the movie My Name Is Khan, takes us on a journey of our own lives where we have searched for the right way and right answers from Allah when going through rough times. With the ongoing pandemic rendering us the most vulnerable we've ever been, this is the perfect song to start the list and pray for people around the world.

2. Khwaja Mere Khwaja


The powerful vocals and magical melodies of the Academy Award winning musician A.R. Rahman will hit all the right strings in your heart to bring out your inner religious beliefs. While praising Khwaja Moinuddin Chisti, the song talks about the importance of an Auliya (who are the friends and beloved of Allah).

3. Allah Ke Bande


There has never been a more perfect Eid song for the current situation than this gem of a track by the talented Kailash Kher. The whole song revolves around the message of hope and faith in Allah that he'll make the bad times go away eventually.

4. Kun Faya Kun


Another piece of art by A.R. Rahman, Kun Faya Kun is a song that will send chills down your spine and have you deeply immersed in your prayers to Allah. Talking about Hazrat Nizamuddin Auliya (Allah's beloved), this track is one of the finest creations of Rahman.

5. Mubarak Eid Mubarak


Speaking of Eid Mubarak songs, no other track aces the main theme of the festival better than this number from Salman Khan, Sushmita Sen and Dia Mirza starrer Tumko Na Bhool Payenge. As the title suggests itself, it's a song celebrating the festival itself which will make you bust your moves right away.

6. Jumme Ki Raat


After the prayers and rituals, it's time to make the occasion even more special and hit the dance floor with your close ones. Salman Khan's Jumme Ki Raat, from the movie Kick, is the ideal song to kickstart the party.

7. Tayyab Ali


You can agree with us on the fact that no celebration of a joyous occasion seems complete without a peppy romantic number. If you're spending your Eid with your special someone, then this upbeat track is a must to truly experience the bliss of your loved one's company during such festive events.
There you have it – our compilation of the best tracks to make Eid 2021 a day filled with hope, prayers and a lot of dancing. Just download the Flutin app and get your music ready at the tip of your fingers to make every moment count.