If you haven't heard about the BTS band, then you must be living under a rock. This South Korean boy band is rewriting history and dominating the world right now, for good reasons. BTS songs are not new to breaking records and certain facts about BTS will surely leave you spellbound. Today, we dive deep into the BTS journey and what makes them the global superstars that they are.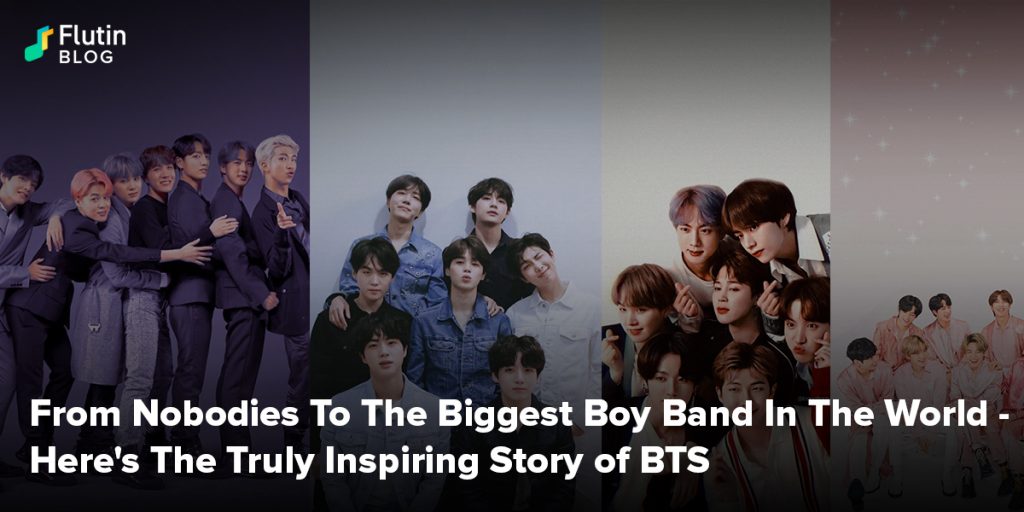 BTS band recently blew up Twitter when some of the members failed to recognize talk show host Conan and Hollywood superstar Robert Downey Jr. in their own variety show called Run BTS! In this show, they were shown pictures of famous celebrities and asked to guess who they were. Conan even jokingly addressed him being called "Curtain" by J-Hope and Twitter users are relating to the members' reactions when V looked at a picture of RDJ and went, "Who's this?".

But, this isn't the first time that BTS has completely dominated social media and news channels. So, let's take a closer look at the BTS journey and know some facts about BTS.

Who is BTS?

BTS is a boy band from South Korea under the label Bighit Entertainment. BTS stands for Bangtan Seonyeondan, which translates to Bulletproof Boy Scouts. The name initially signified standing up to bullets aimed at adolescents and teenagers in the form of criticism, stereotypes and expectations. However, in 2017, their logo was redesigned and their name evolved to Beyond The Scene – symbolizing the youth who go beyond all odds to advance and never settle down.


Meet The 7 Members

BTS is a 7 member boy band. Each member has his own unique talent and are like the pieces of one big puzzle who complete each other.

RM (Kim Namjoon) – RM is the leader of the group. He is also one of the three rappers in the group who has his hands behind writing and producing many BTS songs. RM received a lot of hate for leaving underground rap and being the first member to join BTS in 2010.

Jin (Kim Seokjin) – Jin is the oldest member of BTS and one of the four vocalists of the group. He was a theatre student and was scouted by Bighit after being seen getting off a bus – yes, he's that attractive and handsome.


Suga a.k.a Agust D (Min Yoongi) – Suga is a rapper, a songwriter and an award-winning producer. He has also written and produced many of BTS' songs. Outside of BTS, he releases his own songs under the name Agust D.

J-Hope (Jung Hoseok) – J-Hope is a rapper and the dance leader of BTS. Before joining the group, he was popular in Korea as a street dancer.

Jimin (Park Jimin) – Jimin is a vocalist and a phenomenal dancer. He was a top student of contemporary dance in his art school.

V (Kim Taehyung) – V is also a vocalist and part of the official dance line of BTS. He is known for his deep voice that stands out and has been crowned 'The World's Most Handsome Man' for many years now.


Jungkook (Jeon Jungkook) – Jungkook is the main vocalist of the group and also part of the dance line. He is the maknae (term used for the youngest) in the group. Jungkook is called the 'Golden Maknae' because he is good at everything – singing, dancing, rapping, impressions, gaming, athletics, painting, caricature and more.

Rising Above The Haters

BTS debuted in 2013 with the song 'No More Dream'. However, they received enormous hate from people who accused them of plagiarism and buying their own albums to boost sales when they won their first award after two years of debut. Bighit claimed that being a small company at that time, they did not have the resources to pull off such a scam. However, BTS and ARMY (the name for their fandom) have together stood strong through time and defeated all baseless haters to rise higher than anyone else in the world. Today, not only ARMY looks out for the boys but Bighit takes legal actions against hate mongers and cyberbullies.

Amazing Facts About BTS

BTS' song 'Dynamite' has set Guinness World Records for Most Weeks on a US Hot 100 by a K-pop track and Most Weeks at No. 1 on Billboard's Digital Song Sales Chart.
In total, BTS has so far broken 20 Guinness World Records.
BTS is the first K-pop band to perform at the Billboards, AMAs and the Grammy.
BTS also became the first ever K-pop band to receive a Grammy nomination with their song 'Dynamite'.
'Dynamite' also holds the record for the most viewed YouTube video in 24 hours.
BTS has also broken gigantic records set previously by the likes of Michael Jackson, The Beatles, Adele, Celine Dion and more.
A Short List Of The Best BTS Songs

BTS' songs and music videos always carry a deep meaning that helps listeners relate to it and get inspired from it. While this is in no way exhaustive, here are a few of the best BTS songs.

ON
Dynamite
Spine Breaker
Fake Love
Go Go
DNA
Idol
Boy With Luv (ft. Halsey)

BTS is truly redefining the world of music and proving that music transcends all barriers of language, race and culture. Check out their songs on the Flutin App to groove to their insanely catchy beats and meaningful lyrics.