The two time Grammy Award winning American singer Ariana Grande is amongst the most popular and loved musicians of today. Even if you aren't a hardcore fan, you cannot deny the fact that the Ariana Grande songs have redefined the pop and R&B scene. However, there are certain interesting facts about this 27 year old artist that will surely have your mind boggled. Did you know that she's allergic to cats and that she hates her debut single "Put Your Hearts Up"? Read on to discover more interesting Ariana Grande facts.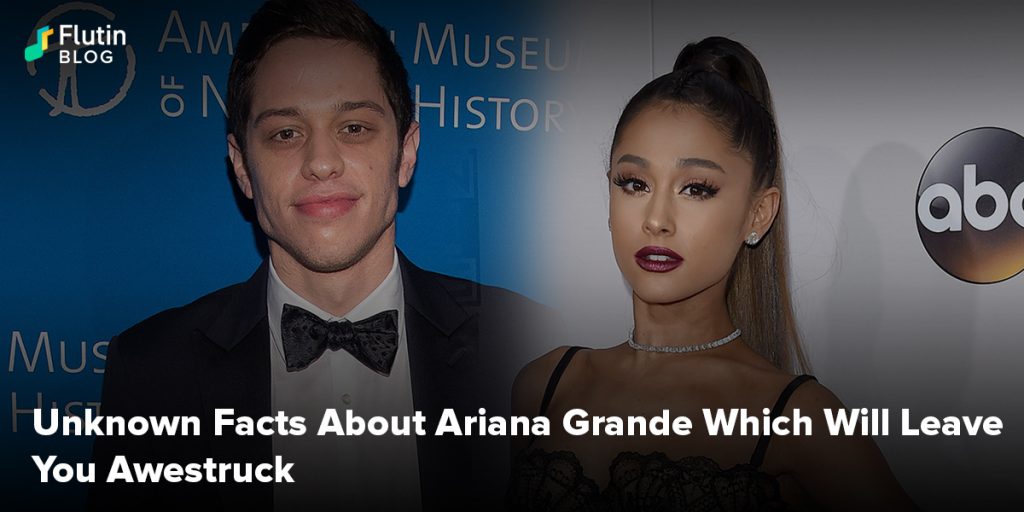 To say that Ariana Grande is a talented singer would be an understatement. She hits notes higher than Mt. Everest so effortlessly that we are left spellbound. And we couldn't be happier for the "God Is A Woman" singer when she announced her engagement with Dalton Gomez in December last year. But, did you know that the couple got married over this weekend in a private ceremony at her house in California?

That's right, the American singer is no longer single. And while fans across the world are pouring in their congratulations on social media, we couldn't help but wonder what else there is about this multi talented artist that we are yet to know. So, let's take a deep dive into some unknown Ariana Grande facts.

1. A Former Broadway Star

Before starring in Nickelodeon's "Victorious", Grande used to be a part of musical theater. As a child, she had performed with the Fort Lauderdale Children's Theater in Florida. She was also the lead actor in "Annie".

2. A Skillful Impersonator

Unimaginable vocal skills? Check. Acting prowess? Check. Uncanny impersonations? Check.


Yes, you read the last one right. On shows such as Saturday Night Live and The Tonight Show Starring Jimmy Fallon, Grande accurately impersonated many popular celebrities like Jennifer Lawrence, Christina Aguilera and Britney Spears.

3. Named After a Princess

If you thought that Ariana Grande is a stage name, then you have never been more wrong. She was born as Ariana Grande-Butera in the year 1993. This name is inspired by Felix The Cat's Princess Oriana.

4. Latina? Think again

Many fans and viewers mistake Ariana Grande for being a Latina. However, the truth couldn't be farther away. Ariana was born in the American state of Florida. However, the singer identifies herself as an Italian American since her family descends from two parts of Italy – Abruzzo and Sicily.


5. A Highly Relatable Musical Beginning

Like many other aspiring artists, Grande started out by posting cover songs on YouTube. Amongst her many popular covers include Love The Way You Lie (by Eminem ft. Rihanna) and Grenade (by Bruno Mars).

6. A Record Breaking Machine

Despite being quite young, Ariana Grande has broken and holds the title for numerous records. Besides owning 20 different Guinness World Records, she is the artist with the most number of songs to debut at No. 1 on the Billboard Hot 100. She is also the most streamed female artist on Spotify and the most followed woman on Instagram with 235M followers so far.

7. Vocal About Her Rough Patches

Many of you remember Grande being on the news headlines in 2017 when a suicide bomber attacked one of her concerts in England and killed over 20 people. The following year, Ariana revealed that the incident gave her anxiety and PTSD and that she was recovering with the help of therapy.
Ariana Grande is truly a gifted and multi talented artist who has the stats to back her popularity. The genius behind her songs and her powerful performances prove why she's the queen of Billboards and Spotify. You can listen to the hit Ariana Grande songs on the Flutin app as well, for free.