The Indian music industry suffered a gigantic loss last year upon the passing of the unrivalled artist SP Balasubrahmanyam. However, he continues to live on in our hearts through the brilliant SPB Hindi songs. The superb versatility that Balasubrahmanyam's songs portray never ceases to amuse us regardless of how many times we hear it. Today, we remember the legend once again as we take a look into the 7 most iconic songs of SP Balasubrahmanyam.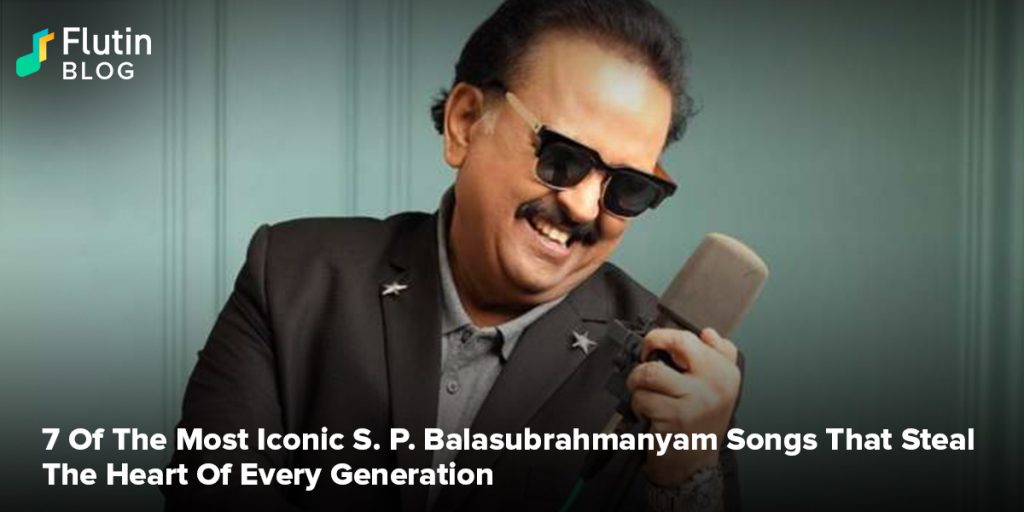 The pandemic has brought on devastating losses to our country. And one of them has definitely been the untimely demise of legendary singer SP Balasubrahmanyam. The voice behind Indian cinema's most iconic songs has a unique power to heal us and make us sing along. Regardless of time passing by, the sensational SPB Hindi songs continue to define love for each generation that comes along. In loving memory of one of the greatest legends of the music fraternity, here are the 7 best SP Balasubrahmanyam songs that will be my favourites forever. 

1. Pehla Pehla Pyar


The quintessential song putting to words the magical emotions of first love, this track from the movie Hum Aapke Hain Koun is a timeless classic. It's a song that everyone can relate to.

2. Dil Deewana


When you fall in love, your heart aches to be in the presence of your special someone. It's the time when rationality and logic take a backseat and loving emotions fill your heart to the brim. And that's exactly what Balasubrahmanyam geniusly makes us feel with this number.

3. Hum Aapke Hain Koun


The title track of the record-breaking movie featured the dream duet of Balasubrahmanyam and the living legend Lata Mangeshkar. If there's a song out there that beautifully depicts the charms of love, it's definitely this one.

4. Roja Jaaneman


The lifelong iconic collaboration of A. R. Rahman and S. P. Balasubrahmanyam, which would go on to move us with spectacular creations, started with the title track of the movie Roja. Lending his dreamy vocals to the then newcomer's composition, Balasubrahmanyam played a huge role in giving shape to Rahman's unparalleled legacy.

5. Yeh Haseen Wadiyan


Roja gave us another wonderful melody by Rahman and Balasubrahmanyam. A favourite for Balasubrahmanyam to sing at concerts and shows, this track has a kind of magical aura around it that's just difficult to express in words.

6. Do Mastane Chale


Andaz Apna Apna was famous for a lot of reasons – hilarious dialogues, accurate comic timings, superb acting and more. However, if you haven't sung Do Mastane Chale with your best buddies while on the road or just hanging out in your apartments, then you've been missing out on an exciting experience.

7. Chennai Express


After a hiatus of 15 long years, Bollywood fans and music lovers were overjoyed with the return of Balasubrahmanyam with this title track. Despite having been gone for long, Balasubrahmanyam proved that he was still the soul-stirring singer that he used to be.
These were our favourite Balasubrahmanyam songs of all time. With such a magnanimous legacy, Balasubrahmanyam will continue to be loved and remembered for time immemorial. Listen to his superhit songs on the Flutin app and pay your respects to one of the greatest singers that we have ever known.