It's been two years since Kabir Singh, the official remake of the Telugu movie Arjun Reddy, hit the screens and immediately became the talk of the town. As controversial as this blockbuster movie still continues to be, one cannot deny the stellar performances by Shahid Kapoor and Kiara Advani. In fact, in celebration of the completion of 2 years, Shahid took to Instagram to share that his most flawed character is his biggest hit to date. To celebrate this one of a kind movie, we take a look at the best Kabir Singh songs.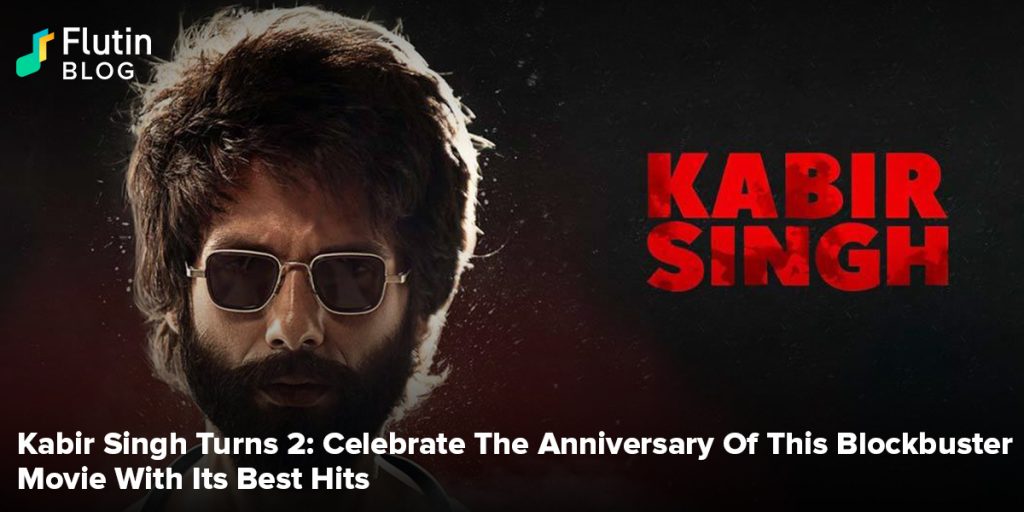 Despite sparking off debates among critics, Kabir Singh was one of the biggest hits of 2019. The official remake of Arjun Reddy gave us chilling acting performances by Shahid Kapoor and Kiara Advani. Within a year of its release, the music album of this blockbuster movie crossed a billion streams on music streaming platforms and created many records. As it turns 2 this year, people have not stopped showing their support for its authentic soundtracks. So, get your earphones or speakers and turn the volume up to celebrate these two incredible years with the best Kabir Singh songs. 

1. Bekhayali


Bekhayali is a melody that is a spectacular example of the melancholic genre. While the slow and soft start gently finds its way to your heart, the powerful chorus oozing with passionate emotions is what sets your heart on fire.

2. Tujhe Kitna Chahne Lage


This track is that classic Arijit Singh number without which every romantic album seems to have a void that cannot be filled otherwise. And going by the lyrics, this is a stable Mithoon song. The soothing and soul stirring melody is pretty hard not to hum along to.

3. Yeh Aaina


Back in 2019, music lovers had to go through an overdose of EDM heavy tracks and mindless remakes. So, when composer Amaal Mallik's Yeh Aaina dropped, the pleasantly gentle tone of the song was the change we all were craving for.

4. Mere Sohneya


Mere Sohneya is another refreshing part of the stand out music album. The Punjabi lyrics sprinkled all over the song combined with the occasional beat of the dhol is what made this track incredibly appealing to the youth as well as the elderly.

5. Pehla Pyaar


As the title of the song depicts, Pehla Pyaar melodically captures the essence and innocence of one's first love. Armaan Mallik's heartfelt vocals remind us of those stolen kisses and shy eye contacts of college romances.

6. Kaise Hua


Kaise Hua is a passionate number that revolves around all the emotions that one goes through when in love. From Manoj Muntashir's genius lyrics to Vishal Mishra's brilliant composition as well as vocals, this track ticks all the right boxes.

7. Tera Ban Jaunga

Tera Ban Jaunga, despite its simple lyrics, is the typical love anthem that talks about one's entitlement towards the other. Tulsi Kumar and Akhil Sachdeva complement each other's voices beautifully.
There's a certain theme of love, romance and melancholy that runs throughout the Kabir Singh album. This consistency helps the tracks weave the story in a wonderful web. Celebrate the creation of this spectacular movie by listening to these tracks on the Flutin app.