The film Lagaan was the movie that directed Western attention towards the beauty of Indian cinema. However, there were many actors before Aamir Khan who were not quite keen on doing the movie back then. It's crazy to even think, right? Who would have not wanted to be a part of this legendary film that rewrote history? We have now completed 20 years since the movie Lagaan was released and it still lives strong in our hearts. Check out the best Lagaan songs that we will never get tired of.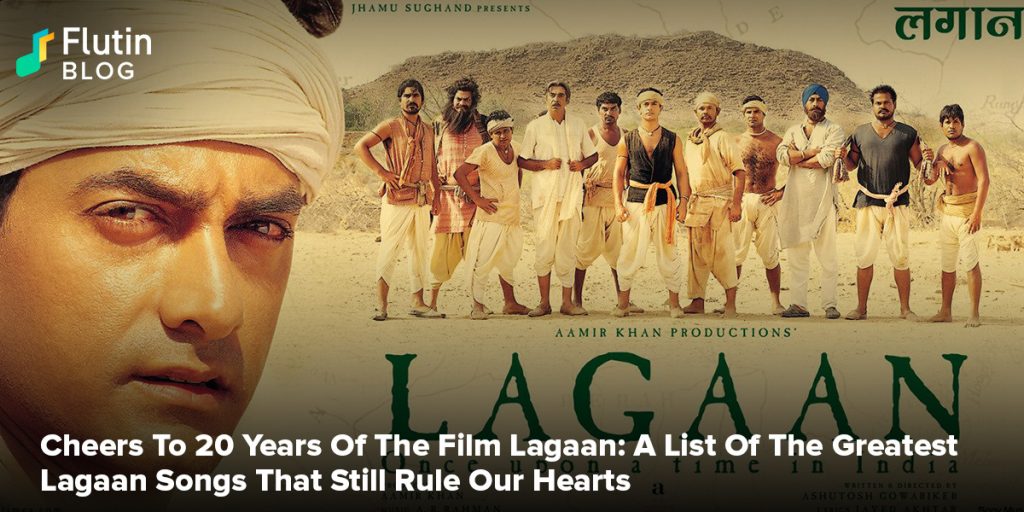 It's been two decades since the movie Lagaan took the theatres by storm and rewrote the history of Indian cinema. It's been two decades since Aamir Khan won the heart of the country with his superb acting. It's been two decades since the nation first rejoiced in the glory of Indians beating the British at their own game on the screen. And it's been two decades since the film Lagaan made India proud by bagging an Oscar nomination. The journey of twenty years has been long but the movie remains as good as new in our hearts. Let's take a nostalgic trip back and check out the best Lagaan songs that still fill us with passion and emotions. 

1. Chale Chalo


Chale Chalo was the song that transformed the game of cricket into a matter of togetherness and celebration for India. A. R. Rahman's composition gives Javed Akhtar's lyrics the energy and vigour that they deserved.

2. Mitwa


Mitwa features vocals from the classic duo of Udit Narayan and Alka Yagnik. The magical melody followed by the powerful chorus empowers one to face their biggest challenges with courage and determination.

3. Ghanan Ghanan


Never has rain been made to sound so exhilarating by a song before. One can only be enchanted by the magical spell that A. R. Rahman casts with this opening track of Lagaan.

4. Radha Kaise Na Jale


Radha Kaise Na Jale is that classic song about jealousy that is sweet in all its aspects. The video features the iconic traditional dance of Dandiya among others. It's perfect for that teasing vibe that people go for with their crushes right before they start dating – but in an old fashioned way!

5. O Rey Chhori


O Rey Chhori is not your typical love ballad (and how could it be when A. R. Rahman is in the house). Udit Narayan and Alla Yagnik once again bless our ears with their heavenly vocals while the novel instrumental elevates the song to a whole new level.

6. Waltz For A Romance

Waltz For A Romance was the song that made us believe that Rahman can even perfect soothing Western style of music. And there are very few composers who know the perfect mix that true waltz music requires. Just close your eyes and put on this song and you can feel the authentic vibe of being on a London street.

7. O Paalanhaare


Lata Mangeshkar weaves her melodic web in this devotional track, making even atheists stop and appreciate its beauty. Backed by traditional instruments, the soul stirring melody elevates the praying soul.
Lagaan is a rare film that is perfect from all angles – be it the music, direction, story, cinematography or acting. Open the Flutin app on your phone and relive the majestic glory of this film by listening to these evergreen melodies today.