The Best of Dhanush Tamil Songs That Showcase The Genius Actor's Mind Boggling Talents
June 7, 2021
South Indian superstar Dhanush became an international sensation back in 2011 with his uniquely catchy track 'Why This Kolaveri Di' which became the first ever Indian video song to garner over 100 million views on YouTube. Then came Raanjhanaa and we got to see his insane acting skills as the famous Kundan Shankar. But, did you know that Dhanush has also written and sung numerous supsongs? That's right. Besides being a phenomenal actor and dancer, Dhanush is also a singer and lyricist. Today, we take a look at the best Dhanush Tamil songs that you must listen to.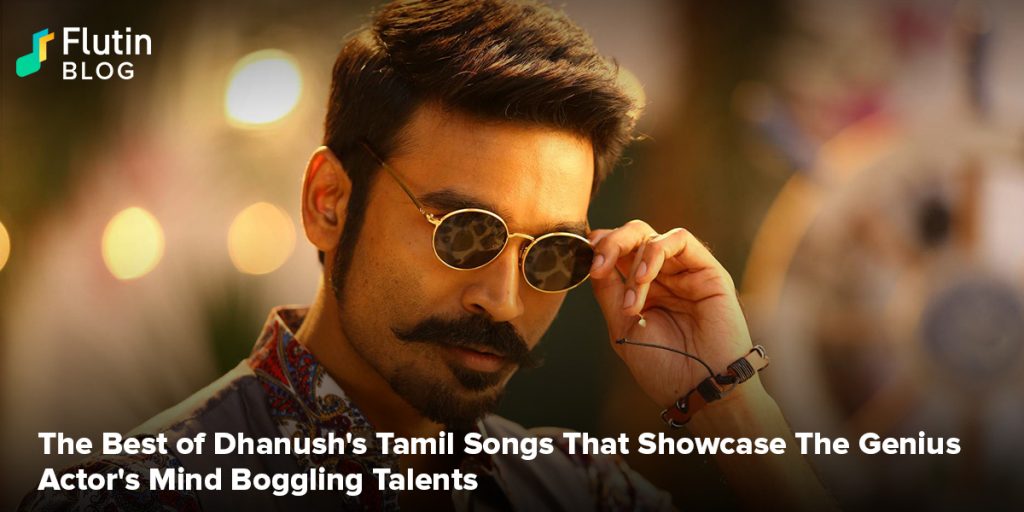 The trailer of South Indian superstar Dhanush's most anticipated movie Jagame Thandiram has finally been released by Netflix and we can't keep our thand now. Playing the role of Suruli, a Tamil gangster causing chaos in London, the two-and-a-half-minute trailer was enough for Dhanush to give us chills with his superior acting. Besides, the film also gives us a glimpse into some rocking Dhanush songs that we need to gear up for. And what better way to do that than by listening to his all time greatest Tamil songs? Here are the best of Dhanush's Tamil songs that you cannot miss out.

1. Rowdy Baby


South India's first ever song to reach a billion views on YouTube took catchy music to a whole new level. Be it Dhanush's amazing chemistry with Sai Pallavi, his deep vocals or his effortless dancing, this song deserved every bit of the international recognition that it gained.

2. Why This Kolaveri Di


It's no surprise that one of the biggest hits that the Indian music industry ever saw was from Dhanush. Telling the tale of a young Indian boy whose love failed, Dhanush brilliantly creates a tone of a drunk guy expressing his deepest emotions in a hilarious mix of Tamil and English.

3. Don'u Don'u Don'u


Before Rowdy Baby from Maari 2, it was Don'u Don'u Don'u from Maari with the ethereal Kajal Aggarwal. It's not your typical South Indian head bopper. The unique instrumentals make this track pretty interesting to the ears.

4. Maruvaarthai


If you're looking for music that sweeps you away with its breath of freshness, you should definitely check out Maruvaarthai. From electrifying guitar riffs and upbeat background beats to soothing notes of the flute, the song boasts the perfect mix of carefully chosen instrumentals that are a treat for the ears.

5. Maari Thara Local


Maari Thara Local gives you the authentic taste and feels of regional South India. Once you familiarise yourself with the lyrics a bit, it's a mighty easy and fun song to sing along.

6. Chill Bro


Sung by the living legend himself, Chill Bro is a fast paced upbeat number that boasts of his famous juxtaposition of Tamil and English lyrics. Watch out for a cool sunglass-wearing Dhanush in his own swagger.

7. Udhungada Sangu


The movie Velai Illa Pattathari marked the return of the mega hit Kolaveri duo Dhanush and Anirudh. This movie also saw lyricist Dhanush in his full form. Diving into the meaning of this song will definitely put a smile across your face.
This was our list of the best Tamil songs from Dhanush so far. While we understand that you can't wait for the release of Jagame Thandiram, tune in to some rocking Dhanush songs on the Flutin app to turn this time into a musically great one.