Famous English singer Ed Sheeran needs no formal introduction. He is the man who put into words what love is, what it actually feels like and what our special someone means to us. It didn't take long (just a decade) for Sheeran to clock millions of records of sale and sell out stadiums. And his genius capabilities to churn out soulful lyrics and his heavenly vocals prove it all. Today, our picks of the best Ed Sheeran songs ready for you to lose yourself into.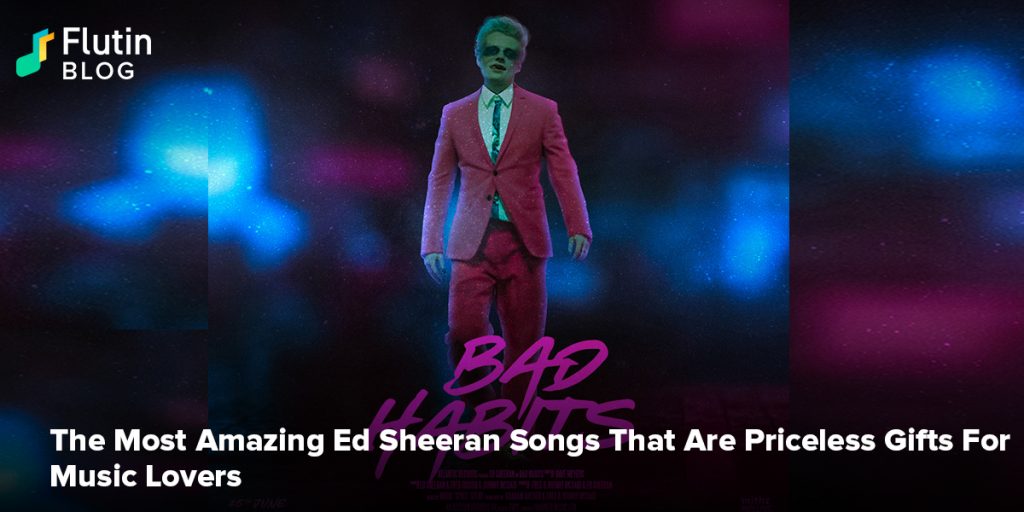 Ed Sheeran just released his first single of 2021 and fans have been screaming their lungs out ever since. In Ed Sheeran's latest hit which is EDM induced, the famous English singer can be seen as a vampire dressed in a pink suit wreaking havoc (along with other supernatural friends) on a crowded street. Experimenting with dance and electronic music, Sheeran definitely has our full support. Here are the greatest Ed Sheeran songs of all time (so far), in no particular order.

1. Shape Of You


Many of you might have guessed that this was going to be mentioned first. And while it's the obvious choice, we cannot go the other way. Shape Of You was the track that only ruled the radio and the clubs around the world but also put Sheeran at the forefront of the global music scene.

2. Thinking Out Loud


Thinking Out Loud is THE wedding song – and it has been played at countless weddings. The moving romantic lyrics and soothing piano-based tunes make for the ideal song to slow dance to with your special someone.

3. Castle On The Hill


The reason why not many people have heard this musical masterpiece is the fact that, released alongside Shape Of You, the spotlight was completely shifted. However, it's a touching track where Ed tells the tale of his upbringing.

4. Happier


Ed Sheeran is renowned for creating the most beautiful romantic numbers. But, this track is the polar opposite of his typical style. Get ready to have your heart wrenched with sorrowful emotions as Ed sings about what it feels like to be still in love with your ex and watch them find love with someone else.

5. Sing


Sing was the song that marked the comeback of Ed Sheeran after a three year break. And he couldn't have done it with a better song. Sing was where Sheeran pulled out all his tricks from under his sleeve – from rapping and guitar playing to singing in falsetto.

6. Give Me Love

This acoustic track was one of the first hits ever created by the legendary singer, songwriter, composer, producer and more. Depicting the painful end of a relationship, you can feel the passion and emotion in Sheeran's voice.

7. Perfect


When it comes to writing love ballads, you can trust Ed Sheeran to come up with the perfect track. And Perfect is that perfect track. It's a really sweet song with a wintery vibe that makes you wanna dance in the arms of your partner on a cold night by the firewood.
Ed Sheeran's masterpieces are not limited to these above tracks. There are numerous others like The A Team, Galway Girl, I See Fire, Photograph and more. Find all your favourite Ed Sheeran songs on the Flutin app and bless your heart with his magical melodies.