It's safe to say that Bollywood actress Yami Gautam is quite underrated. Her stellar performances in movies like Vicky Donor and Badlapur give us a glimpse of the immense talents that she boasts of. Apart from unique storylines, the songs of her movies are equally extraordinary wherein she makes us cry and laugh and groove with her. Take a look at our list of the best Yami Gautam songs for all moods.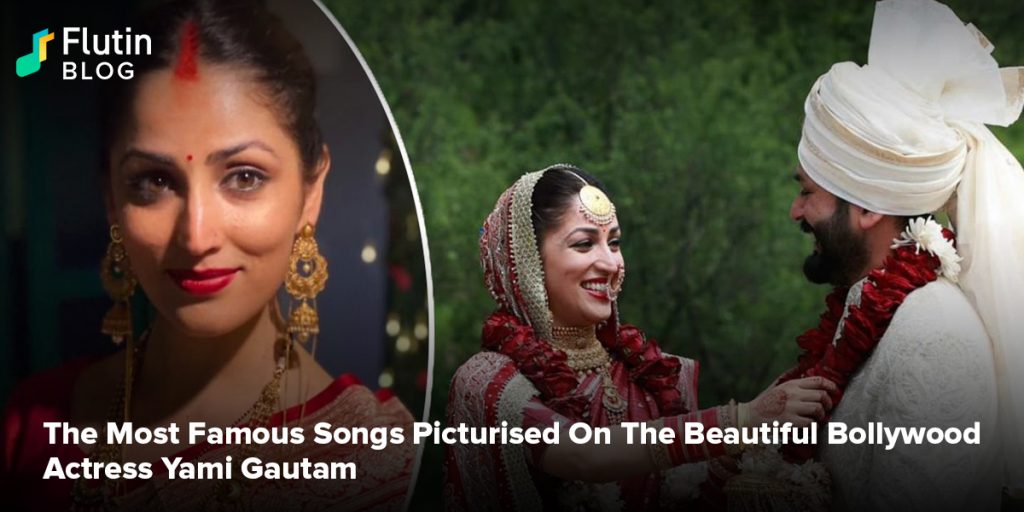 Bollywood actress Yami Gautam sent the internet into a frenzy last Friday (4th June) after announcing her surprising wedding with the national award winning director Aditya Dhar. As the beautiful pictures of her wedding surface with her glowing brighter than ever in traditional wedding attires, fans have been pouring their support and wishes for the beautiful actress. Whilst wishing her a happy married life ahead, let's take a look at the best Yami Gautam songs to have ever been picturised on this mega talented artist.

1. Pani da Rang


Yami Gautam's debut movie Vicky Donor explored waters left uncharted by Indian cinema and gave us our love anthem. Written and sung by the multi talented Ayushmann Khurrana, Yami made their chemistry onscreen look phenomenal. 

2. Mar Jayian


Vicky Donor's soundtracks are as beautiful as the movie itself. This number is a full-blown romantic ballad. Yami masterfully breathes life into the powerful vocals of Sunidhi Chauhan.

3. Kisi Se Pyar Ho Jaye


Being a reprised version of the evergreen hit Dil Kya Kare by the iconic Kishore Kumar, this track from the movie Kaabil does not disappoint. In a time when the essence of most retro songs are tampered while recreation, this song managed to bring in its own refreshing vibe.

4. Don't Be Shy

Incorporating the flute notes and the hook of Rouge's mega hit song Don't Be Shy My Honey, Don't Be Shy from the movie Bala will have you swaying to its soft and mesmerizing rhythms. Add in the colourful visuals and the song's happy vibe is hard to miss.

5. Rum & Whiskey


We weren't kidding when we said that Vicky Donor's soundtracks are genuine masterpieces. This Punjabi pop track hits all the right notes when it comes to an ideal party bopper. Besides, John Abraham's special cameo is simply the icing on the cake.

6. Jeena Jeena


Badlapur's track Jeena Jeena gave us the loving chemistry of Varun Dhawan and Yami Gautam which we never could deem plausible in hindsight. Atif Aslam's soul stirring vocals make us feel the pain of losing our beloved.

7. Kaabil Hoon


The title track of the movie Kaabil, sung by Jubin Nautiyal and Palak Muchhal, is a soothing romantic number that passes by your ear like a cool summer breeze. The refreshing instrumentals of the song gradually grows on you and, before you know it, you're listening to it on a loop.
These were our picks of the best Yami Gautam songs to have ever been created. From party pops to romantic ballads and emotional melodies, Yami has it all under her belt. Show your love for the brilliant actress on the Flutin app and listen to her superhit songs anywhere, anytime.