Ek Tha Tiger or Tiger Zinda Hai? How do you decide which movie has a better soundtrack? You simply can't. That's what our bhaijaan Salman Khan does to us. Each movie in the Tiger series so far has given us diverse tastes of musical masterpieces. The two films have two different music styles which cater to every music lover's heart. From party bangers to romantic numbers, here are the best Salman Khan songs from the Tiger Franchise.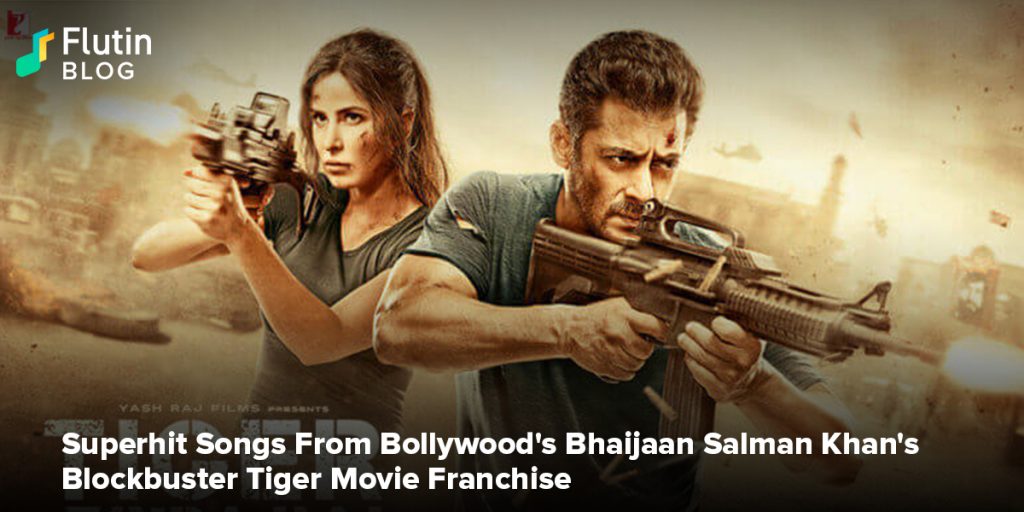 Can you feel a 55 year old Superman working out intensely in a gym? Yes, it's none other than our very own Salman Khan. Taking to Instagram, our bhaijaan posted a super intriguing video of him working out furiously in the gym with the caption "I think this guy is training for Tiger 3". The internet has exploded since then as fans can't keep their cool anymore. While we wait for Tiger 3 to blow our minds, let's take a look at the best Salman Khan songs from the Tiger Franchise.

1. Mashallah


'Mashallah' is counted as Salman Khan's one of the best tracks of all time. Composed by the legendary duo Sajid-Wajid, Salman and Katrina Kaif grooving to an Arabic style of music is very refreshing and entertaining to watch.

2. Swag Se Swagat


Each Salman Khan movie is marked by a signature song that amplifies his awesomeness. For Tiger Zinda Hai, it was the infectious number 'Swag Se Swagat'. The EDM inspired tune with funky lyrics is the personification of catchy music.

3. Laapata


Ek Tha Tiger gave us some pleasant romantic numbers. 'Laapata' is one such song that puts a smile across everyone's faces. From soothing lyrics to mesmerizing visuals, everything about the song makes you feel giddy with love.

4. Dil Diyan Gallan


When Atif Aslam starts singing, you can't help but be lost in the magical world he weaves with his vocals. Depicting the situation of having to appease your loved one, 'Dil Diyan Gallan' is a song that hits differently with its deep lyrics and sensational instrumentals.

5. Saiyaara


For many people, 'Saiyaara' is the golden track of the Ek Tha Tiger album. This love ballad makes you want to listen to it on repeat. The depth of meaning in the lyrics complemented beautifully by flute rhythms will sweep your heart away.

6. Zinda Hai


'Zinda Hai' is the super energetic title track of Tiger Zinda Hai. One of the finest rappers of India, Raftaar, collaborated with the icon of powerful singing, Sukhwinder Singh, to give us a pumped up track to rock to.

7. Banjaara


Sukhwinder Singh gives us yet another groovy track but this time it's from the initial movie of the franchise. This fast paced dance number gets your heart beating fast as well as you shake a leg on the dance floor.
With Tiger 3 now on the table, fans are all geared up for a bunch of blockbuster tracks from the hit machine Salman Khan. While you wait for the excitement to unfold further, tune in to the Flutin app and listen to the superhit songs above to make the waiting period memorable.